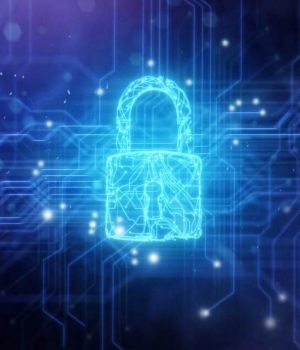 As businesses propel towards agile and efficient solutions, it makes complete sense that cloud solutions are becoming a powerful tool for big data analysis and increased productivity. Many companies are looking for ways to digitize their operations by migrating their mission-critical applications to the cloud.
While businesses are keen to leverage automation, AI, IoT, and blockchain to make their processes resilient and robust, a cloud transformation that addresses business alignment, end-user adoption, and quick deployment has a better chance of success.
Oracle Fusion Cloud is a cloud solution that can help organizations achieve this vision. But it might also take a lot of time and money. Teams get distracted from the work because they do data migrations, testing techniques, or setting up functions. In multi-country scenarios, where synchronization between environments is necessary, the pace of work is determined less by business imperatives and more by technical constraints.
In addition to the above point, implementers often have a hard time adjusting for specific nuances and lack the tools to manage the technical complexities of cloud computing. The purpose of a company's vision for cloud adoption, how to get data onto the cloud, and connecting it with enterprise processes is often overlooked, and thus the programs fail to deliver on user expectations.
The ideal approach for business transformation on Oracle Cloud is to use a tried-and-true method covering all phases of an organization's business process design, capability prioritization, data, change management, functional cloud configuration, cloud environment administration, and testing.
Wipro's Zoom-to-Cloud approach aids in achieving this focus and alignment. It emphasizes business solution alignment, business adoption, and implementation speed. It appeals to many businesses and organizations worldwide due to the manifold benefits it brings to the table, such as repeatability and transparency, agility and superior business user engagement, continuous innovation.
Steps to Kickstarting Cloud Adoption Using Wipro's Zoom-to-Cloud
As a single-country rollout is not the same as a multi-division initiative and requires particularly unique solutions, Wipro's solution comes with a variety of methods, tools, and accelerators that may be mixed and matched to meet varied functional demands, allowing the cloud project team to concentrate on the business solution rather than an infrastructure build.
Here, we lay out the cloud transformation phases for businesses using Wipro's Zoom-to-Cloud methodology for Oracle.
Invest In A Business-aligned Cloud Solution
Businesses should standardize their processes while leaving room to be different, prioritize key capabilities best addressed by Oracle Cloud, and do this without taking too much time.
There are two tools available with the Zoom-to-Cloud approach that address these requirements –
The Oracle Cloud Digital Navigator Assessment (DNA) assesses crucial business activities and CXO priorities, as well as how these may be powered by Oracle Cloud applications to improve competitive standing. DNA uses a set of defined corporate interactions to create an implementation path with easy prioritization of company capabilities.
Using the JumpStart kit, a library of 500+ business process maps, a business process blueprint may be quickly generated in the cloud. These process maps have been derived from industry standards (APQC), Oracle's modern practices, and Wipro's expertise. It helps companies assess their requirements, develop processes to suit their environment better, research the business needs of individual departments, and update procedures to match the base features rather than customizing them.
Increase User Adoption And Value Realization
End-user adoption is the most crucial deciding factor for the program. Even a well-designed solution may fall short of expectations and be difficult to use for the users who have to utilize it.
The Zoom-to-Cloud approach employs specific tactics to promote widespread adoption –
Organizational Change Management (OCM): OCM involves defining the changes in approach and blending them into the business blueprint. Once the process deltas and impacts are identified, the inputs are channeled into the training and communications plan.
Experience-led design: Identifying pain points as perceived by end-user personas is one of the first steps in applying digital transformation. Business processes will be disrupted by digital transformations, which means they must now span beyond the organization's walls and into the client's business partners. The Zoom-to-Cloud method pays close attention to the user experience to provide a seamless user experience.
Training Aids: Virtual training is more engaging and easier to follow because it's broken down into smaller segments. Each segment may be completed separately, in the same session as other courses or in a future session. Learning paths, interactive job aids, and contextual assistance are provided inside the Oracle Cloud application to make learning simple. It is crucial to train the end-users to be well-versed with the solution before it goes live. The transition to the new system becomes easier and manageable this way.
Techniques For Achieving Quick Results
Time overruns are common in business transformation initiatives, such as ERP cloud implementation. Slippages in the schedule jeopardize the accomplishment of objectives and stifle company owners' and employers' enthusiasm. To solve for this, Zoom-to-cloud offers tried and tested techniques that are guaranteed to offer faster execution –
QuMiC – It is Wipro's data migration accelerator. It's useful to convert, migrate, and reconcile data correctly, especially if many sources are migrated to the cloud. QuMiC cuts migration time by 25%, and it can be used for multi-country or multi-division rollouts.
Touchless Functional Configuration Bots: Migrations often result in application misconfiguration, security protocols, and access control miscalculations that can lead to horrors like unauthorized access to data and systems. These bots can read the settings from Oracle Cloud and automatically update them in Fusion Cloud. This will allow our functional consultants to spend more time on solving business problems and setting up functions much faster.
WISTA: The Zoom-to-Cloud approach provides ready-to-use test scripts for standard functionality of Oracle Cloud applications in finance, procurement, supply chain, and human capital management (HCM). This speeds up the test design process by employing proven testing technologies. WISTA helps to reduce the time it takes to complete testing by about 15%.
Conclusion
Businesses can use Zoom-to-Cloud to optimize corporate alignment, increase client adoption, and speed deployment. It makes it possible to move to the cloud with confidence and devote your time and efforts to initiatives that will propel your organization forward by taking a collaborative and risk-mitigating approach.
Follow Technoroll for more!