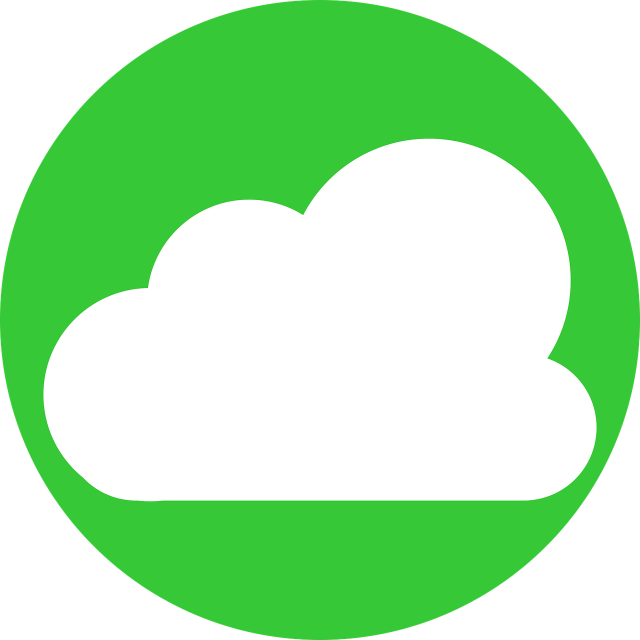 If the Covid-19 pandemic has shown us one thing, it's that flexibility in business and technology is now essential, not just a nice to have. Businesses need to allow their employees to work from anywhere, indeed as Gen-Z and Millennials become more numerous in the workforce, it'll be their expectations that businesses have the tech in place to allow them to work from anywhere. 
Introducing Hosted VoIP Services
VoIP (Voice over IP) isn't a new technology, but it's only in recent years that cloud-hosted services, such as Gamma's Horizon platform have come to the fore. Much like hosted email like Office 365 and GSuite, hosted telephony removes the need for costly onsite hardware and software and gives businesses of all sizes access to a raft of useful functionality.
Top Benefits of Hosted VoIP
In this article, we look at the primary benefits of cloud-hosted VoIP services.
1, Reduction in Costs
Regardless of the size of your business, switching to a cloud-hosted VoIP service can save you a significant amount of money. Firstly, with a hosted phone system, you don't need to buy costly telephone equipment and house it in a physical office space. As the name suggests, a hosted system is located in a datacentre which you will likely never even see. Rather than buying equipment, you effectively subscribe to it as a service, so you don't need to worry about maintenance or repair costs either. Next, the cost of calls in comparison to traditional or mobile calls is much lower.  As telephone calls are made over the internet rather than GSM or PSTN networks, the cost of making them is significantly lower. This is especially the case if you regularly make international calls. Finally, you don't actually need desk phones to use many of the leading hosted VoIP services, you can quite happily use your desktop, laptop, or mobile using softphones and apps. 
2, Increased Flexibility
As we suggested at the beginning of this article, one of the primary benefits of VoIP is a significant increase in flexible working. By using a hosted VoIP service your team can effectively work from anywhere with an internet connection. They can simply plug in their desk phone or use their laptop or mobile to make and receive business calls. You and your employees could be on the other side of the world to your customers and they wouldn't know any different. As you and your team move around and work from varying remote locations, your business telephone service and indeed your business telephone numbers will follow you wherever you are.
3, Greater Choice Of Phone Numbers
Once you're using a hosted VoIP service, you'll open up the possibility of easily adding and using both geographic and non-geographic phone numbers. You could for example be running a marketing campaign in a distant city and to complement the campaign, you could get your VoIP provider to assign you a local number for that city. It's a cheap and effective way to enhance your marketing campaign and give the impression you're local to your target audience. But you're not limited just to numbers in your own country, if you for instance want to start operating in a new country, you can ask your provider to get you an international number and any calls made to that number will come straight through to your office or your team wherever you are working from.
4, Huge Amount Of Functionality
In times gone by, the only way to access functionality like hunt groups, call recording, IVR, and auto-attendants would be to invest a small fortune into an enterprise-grade phone system. Due to the high cost, most small businesses wouldn't be able to access functionality which would make their companies far more efficient. With hosted VoIP services you are subscribing to a platform which companies of all size share and effectively contribute to. The best-hosted VoIP services will give you enterprise-grade functionality out of the box, typically for little or no additional cost. Small businesses today can benefit from all of the features large businesses have been enjoying for years and all for a fraction of the cost.
5, Reliability
As your new phone system is hosted in a datacentre, or typically multiple datacentres for resilience, you get an extremely reliable phone system, one that even corporate businesses would struggle to match. Providers of hosted phone systems invest heavily into their infrastructure so you don't have to. You can rest assured that barring a national power or internet outage your phone system will remain online. Going back to our point about flexibility, even if you have a power cut or internet outage at your office, your team can simply pick up their phones and go home and be able to continue to work and receive calls from there.
6, Scalability
Many traditional phone systems and indeed telephone lines are limited to a number of calls or users. That's not the case with a cloud-based phone system with most being almost infinitely scalable. You can start off with as little as one user, enjoy lower costs and a feature-rich service and easily add more users and numbers over time as your business grows. It's the definition of scalable and it gives you a strong platform to grow your business on.
7, Continued Improvements
Another significant benefit of a cloud phone system is that the provider will invariably continue to invest and improve the platform. Over time you'll get new functionality, improved integrations, and overall more value for money. If you are used to having traditional phone systems, then you'll be used to the conversations with your provider once every 5-7 years which invariable result in you needing to buy new equipment. Those days are gone. Just keep on paying your monthly subscription fee and you'll have a phone system that evolves as more technology becomes available.
8, Little Or No Maintenance Required
If you have a phone system, then you'll need a phone support company and trained telecoms engineers to help when things break. That's not the case with a cloud-hosted PBX. As soon as you move to the cloud, you free yourself of any responsibility for the underlying hardware, if something breaks, it's not your problem. You'll save money and stress as ultimately you can concentrate on growing your business.
Conclusion
As businesses transition to cloud-based for lots of software, it is logical that phones will follow suit. The technology is there, it's established and reliable, the only question is when will you make the move?
Follow Technoroll for more!
Editorial Staff of the TechnoRoll, are a bunch of Tech Writers, who are writing on the trending topics related to technology news and gadgets reviews.