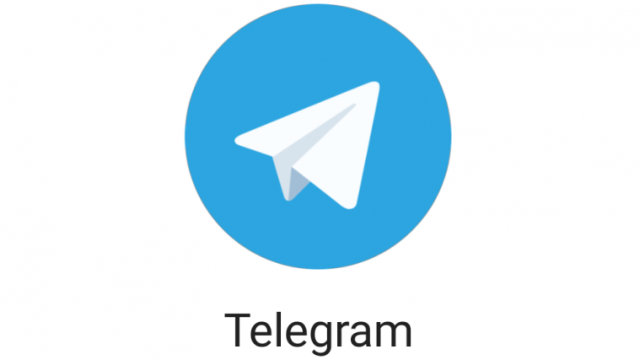 In this day and age, it is very important to stay in touch with the people you love, and thanks to third-party messaging apps, it has never been this easy. Messaging apps allow you to stay in touch with your friends and family anywhere.
There are tons of online messaging apps out there that can meet your unique needs and preferences. Some apps, such as Telegram, are designed for security and privacy. Telegram is a free messaging app that focuses, primarily, on security, privacy, and speed plus, it is free and very simple.
With more than 500 million users, Telegram is one of the most popular messaging apps in the world and it is also available in 155 countries all around the world.
Explaining a little more what Telegram is
The app was founded in 2013 by Nikolai and Pavel Durov, who are also the founders of the VK platform, a Russian social media that is also the largest social network in the country. It was created as a competitor to WhatsApp, and with one major difference: Telegram allows its users to access their accounts from multiple devices, and it is also more secure.
Basically, Telegram is a cloud-based messenger, and this means that you can use the app on your phone – Android or iPhone – and also use it on the computer – MAC or PC – at the same time.
Do you Want to Download the App?
Telegram is completely free and available for a ton of different applications and platforms. You can download the app from their website telegram.org, in the App Store for iOS, or the Google Play Store for Android devices, it is also available for your desktop and a web version as well.
Let's set up an Account
When you set up an account, the app is going to ask for a phone number to sign in because it will send you an SMS code to verify your account. After that, Telegram is not going to use this phone number to send messages; however, this phone number will become the way you sign in to your account on other devices. After you link a phone number, you have to pick your country and the app will send you an SMS code.
Then, you can choose your profile photo, your name and change the settings. If you give the app access to your contacts, it is going to show you your contact list, showing you which one of your contacts is already on Telegram, which just makes it a lot easier. Also, one of the benefits of Telegram is that it allows you to create a username for yourself and share that username instead of a phone number, letting people find you that way.
Telegram Chats
On Telegram, you can start a chat or a conversation with someone by clicking on the name on your contact list, and if you click on their name again, you can see more about them – such as the profile picture, username and if they are online – even start a call and a video call.
If you give Telegram access to your library, you can attach files, send photos, videos and even share your location with them. You also have the option to send gifs, stickers, and emojis that are available on the app, to your friends. Plus, you can also give it access to a microphone and a camera to record a voice or a video chat.
When you go back to the home page, you can see all your recent conversations and if you slide left on the chats, you can either archive, delete, pin, mute or read them.
What are Groups and Channels?
On Telegram, you can create a new group chat – groups are just more than a one-on-one conversation. These groups are designed for conversations with family members, friends and small teams, plus, group chats can be as large as 200.000 members in a group; however, Telegram also offers another option if you are trying something that big – they are called channels.
You can also create a new channel, which is a public way to broadcast your message to an unlimited audience – yes, unlimited – and that is why a channel is very unique to Telegram since it is not something that you have on other messaging platforms. This is also why this app is considered more a social media platform than a messaging platform.
Now, what are Secret Messages?
Another cool option that Telegram offers is called secret messages. They are end-to-end encrypted messages between two people, it does not leave any traces on the server, it has a self-destruct timer, plus, there is no forwarding option available.
Let's talk about Privacy
There are lots of ways of protecting your information online and Telegram offers you a ton of options to help you protect it; for example, using Non-VoIP numbers when signing up with a mobile phone number. These numbers are real phone numbers that are not attached to a geographical location, making it the perfect way to bypass account verification.
Services such as verifywithsms, allow you to receive an SMS verification code over the internet and verify your account because sharing personal credentials online is not something to take lightly, so you can never be too careful about protecting them.
Go ahead and give Telegram the opportunity to change your life!
Follow Technoroll for more!
Editorial Staff of the TechnoRoll, are a bunch of Tech Writers, who are writing on the trending topics related to technology news and gadgets reviews.