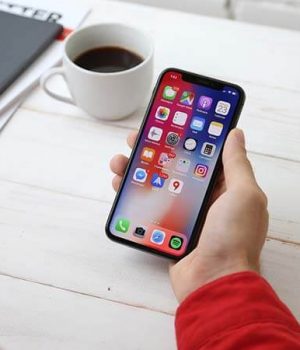 You may be one who can't live without a cell phone in this era. With increased functionality and more innovative phones, you can use them for your professional and personal life. Since it allows you to connect with your friends and co-workers, there's no wonder you'd never leave home without it. 
Having A Lower Phone Bill
However, high usage and functionality come with some downsides as well. Since you need to pay your telecommunications provider for connectivity, the more you use your phone, the higher cell phone bills become. 
To help you manage your costs, here are some tips and tricks to reduce your phone bill and save some money:
1. Use Prepaid Service
One of the best ways you can save money is to purchase a prepaid plan since it consists of purchasing a phone or sim card requiring you to load beforehand. Additionally, a prepaid service doesn't require you to sign a contract, so you won't have any commitments to the service and you're not on the hook for any legal liabilities. Although it might be inconvenient, the first tip you should be considering is switching to a prepaid service.  
Prepaid services do also come with their features and advantages, and one of them is the ability to limit your spending and usage of the phone. Generally, prepaid services need payment either through a card or a system. 
With this in mind, you pay for a plan which may consist of data capped services. Initially, it may seem like a disadvantage rather than a feature. Unlike postpaid services, prepaid services simply cut you off with no additional charge, then you can decide if you need to cash in for more connectivity. 
Furthermore, like your postpaid plans, some telecommunications companies do offer phone packages along with prepaid services. With multiple plans and promotions, prepaid services can end up saving you more than half what you pay in a postpaid service. 
2. Look For Discounts 
There's strong competition between telecommunications companies across the boards, allowing various pricing and promotions for different services. Some might just fit your needs, so you may want to leverage the competitive market for you.  
Moreover, some discounts provide minimal percentage drops to half price for students. Some telecommunications even offer discount bundles for commercial use. With such, all you need to do is look for the best ones suitable for your professional or private needs. 
3. Change Or Remove Your Cellphone Insurance 
With the evolving landscape of technology and telecommunication services, it's not far-fetched to think some insurance plans or services have become outdated or obsolete. Thus, as a consumer, you must check and assess your insurance if it still applies to the current market or even to your budget.  
New insurance services are offering lower prices with better functions and features to the plan, protecting your phone from theft or damage without the need to pay expensive insurance plans. 
4. Avoid Overspending On Data 
Even if you have prepaid service or no phone insurance, you may still have high phone bills, and one of the reasons may be because you're overspending on data. You can blame this for the lack of information and capabilities to determine exactly how much data you need, but if you're clueless, the best option is to look online and find websites to help you calculate your daily and monthly consumption.  
When you find out your estimated data consumption, the best option is always to look for postpaid or prepaid services matching your needs. It'd help as well if you leverage your phone's functions. Since most phones today monitor your data consumption, give yourself a daily limit, then let your phone notify you if you're close to it. By doing so, you won't need to pay for additional data or get charged for going over your plan's limit. 
Another way to avoid spending much on data is to use it for important circumstances only. In this way, you'd be able to exercise discipline to avoid spending on trivial matters. 
5. Get Rid Of Extras You Don't Use 
Aside from excess data, your cell phone services may have multiple functions and feature coming with your plan or service. These could affect the overall monthly payment of your service, so removing some features or add-ons you don't need can help in reducing your monthly bill.
One example of this would be hotspot add-ons. If your home or business has a Wi-Fi system, you don't need this feature. Since some service providers offer additional costs for this, removing it will save you some money.  
6. Ask For A Better Deal
Sometimes, you can easily attain the best things in life, and it's a simple matter of asking for those. Generally, it's the same thing with telecommunication companies as sometimes, you just need to ask for better plans. 
Some companies will give you a better deal to retain your plans. Moreover, if you're a loyal paying customer for years, some service providers will even offer free add-ons to your service, enabling you to have more features without paying extra costs. To put things into perspective, service providers constantly change mobile plans with better or newer smartphone features coming into play. If you contact your company today, you may find out newer options.
Additionally, when inquiring and acquiring these services, make sure these companies don't extend your contract. Since the best time to update your service plans is during the end of a contract, it's best to have it come sooner rather than later. 
If you aren't happy with their services, tell them you're going to a new service provider as some companies will even offer you better plans to get you to switch over. Your company will have a bidding war to retain a loyal customer, promising exclusive deals and features for lower prices. 
Conclusion
With the tips above, you're now better equipped with the knowledge to manage your cell phone bills to save money. You can avoid overspending by getting informed and using such knowledge to get better plans or remove unnecessary expenses. Look into your phone service plans and see if any of the tips are applicable.  
Follow Technoroll for more informative articles.
Editorial Staff of the TechnoRoll, are a bunch of Tech Writers, who are writing on the trending topics related to technology news and gadgets reviews.