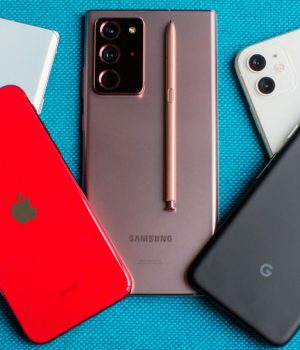 Is your old phone in shambles and do you want to get a new phone with the money you have? Or do you want to buy an affordable phone for somebody close but doesn't want to compromise on quality? There are a few ways about it.
With prices of smartphones at an all-time high, expected to average almost 317 U.S. dollars in 2021, 35 U.S. dollars more expensive than the average selling price (ASP) in 2016. With a statistic like this, we can come to the conclusion that prices are on the rise and are going to keep on rising. (Statista)
With such exponentially increasing prices, it is hard to find an affordable device in the market today. If you plan to buy a mobile phone at a low price, here's a perfect guide for you.
With hundreds of options of devices at a low price, how do you pick the best ones? Here are a few tips to keep in mind:
Manufacturer:
The manufacturer you choose to buy from can have a significant impact on the prices of the devices you buy. Brands like Apple and Google have rather high prices on their devices, whereas other companies like Samsung or Huawei might offer you much cheaper models. With such lowered prices you might be prompted to buy these brands especially right off the shelf.
Some manufacturers have a generally higher production standard than others. With an improved quality of production, you can be sure to receive higher quality products. You can generally predict their quality to price ratio by overall user ratings.
The Operating System:
Depending on the operating system, prices can vary. In 2019, the selling price of an android device was 33 U.S. dollars lower than the overall average. This tells a lot about how much cheaper an android device can be over other Operating systems.
However, android systems are not as valued as apple systems when it comes to individual brand value, this is a point you might want to remember.
Shopping Season:
There's a season where every need of yours will be met and it's called the shopping season, with greatly discounted prices and incredible sales, you'll be able to buy your device at a fraction of the price. Apart from the seasonal Christmas and New Year's sale, Some countries have special events such as Boxing day Sales, and Black Friday as well as Cyber Monday in the USA.
Days like Cyber Monday offer sales going all the way down to almost 50 % of the selling price or even lower. This is a great time to buy goods as prices like these are rarely found outside these scenarios.
Refurbished phones:
Buying a refurbished phone has several advantages, the greatest of them clearly is the fact that you can get a phone that would be quite expensive under normal conditions for a fraction of the cost.
With this also comes the added bonus of having an authorized warranty and some companies even offer a return policy in case the product doesn't work as expected.
The systems are normally wiped and fixed back to perfection by the manufacturer before resale. There are several companies like Ozmobiles (https://www.ozmobiles.com.au/) that can provide you great refurbished products. 
Discounts:
Sometimes, shops and other agencies offer large discounts on goods on closing or opening days. Clearance sales or Opening sales are another reason for you to buy a phone at an extremely cheap price.
Online retailers offer occasional discounts.
These discounted rates can also be found during religious festivals.
With massive discounts looming about how can you say no?
When you plan to buy a new phone, the general majority must wonder, " How can I get a mobile phone at good quality to cost ratio? ", or how you could get something of good quality.
Final Words
With the advent of refurbished phones, seasonal discounts, and online stores you can be sure to buy yourself a great product at a lowered price. Just remember to follow the guidelines talked about when buying a phone and enjoy your experience while you're at it.
With today's market, you'll get your new mobile phone in no time.
Follow Technoroll for more informative articles
Editorial Staff of the TechnoRoll, are a bunch of Tech Writers, who are writing on the trending topics related to technology news and gadgets reviews.