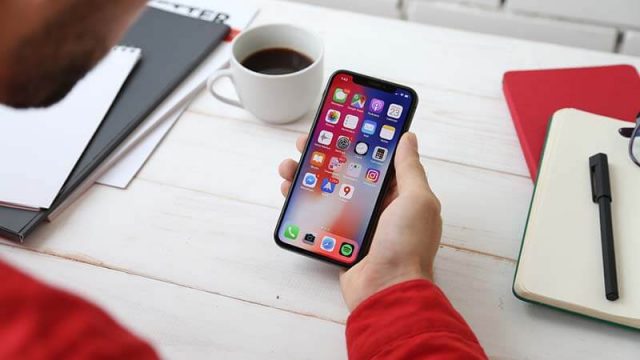 Now more than ever, it has been easier for someone to record video footage, and vlogs, with their all-in-one device in the pocket – yes, you guessed it right, smartphones. And why not, video content is one of the fastest-growing content forms today!
Not many people know this, but when it comes to capturing videos from your smartphone, your smartphone can prove to be very handy. Most successful influencers or content creators started their journey with a smartphone. If they can, why can't you? So, if you are still complaining that you can't buy a professional camera, let me tell you, you don't have to.
To help you through the process, I have enlisted some tips that will guide you on how to shoot professional videos on your smartphone itself.
1. Always Shoot Horizontal Videos
We live in a widescreen world, and after shooting the video from your smartphone, you will want to view it on your laptop, computer, or any other monitor.
I don't understand why the vertical video option is even present. All monitors have landscape-oriented displays. Besides that, shooting horizontally means you are capturing a larger view with a wider landscape.
2. Invest in a Tripod
You might be a pro in shooting videos but nothing beats a tripod. Most times, you aren't just shooting with laser focus. As a human, you try to do tasks at the same time and this leads to slight movements. These slight movements later ruin the video's professionalism.
When shooting professional videos, especially from your phone, your goal should be to always record the most stable footage. A tripod, with the adapter clips to attach your smartphone, can help you do wonders, and do the job.
3. Wise People Don't Zoom
For the first time, when we access our smartphone camera, we check how far it can zoom, thinking that it will come really handy, but in reality, it is not as handy as sellers make it sound.
The closer you zoom your camera to your object, the more pixelated the picture gets. This happens because, in reality, the zoom feature, rather than going close to the object, just enlarges the current object.
Pixelated videos look garbage. If you want a close shot, your best attempt will be to walk close to the object, rather than zooming away from a distance.
4. Camera Flashlight? Think Again
Just like the zoom feature of cameras, we aren't big fans of the camera spotlight as well. Rather than making the object look brighter, flashlights make everything around the object dull, highlighting the object in a very absurd way.  
When it comes to lighting, your best pick is and always be natural lighting, that is the sun. Always shoot when your subject is facing the sun. There is a reason when golden hour shoots are most in demand. If you don't have access to sunlight, invest in good-quality artificial lighting and make sure you position it well for professional videos.
5. Audio Recording
Most of the time, your smartphone's mic is enough to record the audio, given the fact that it is close enough to the subject. In case you are shooting videos for professional interviews or other purposes where audio needs more emphasis, you might consider an external mic.
Remember, you don't just have to keep investing in tools, start with what you have and you will eventually get there.
Over to You
Now that you know all the tricks, which smartphone are you considering shooting professional videos with? Well, when it comes to cameras, nothing beats Apple. Apple uses such technology in cameras, that the quality is equivalent to that of a Sony, or Canon Camera. I am not overemphasizing guys, but it is what it is. I have seen it. You will see it too. If you are looking to invest in an Apple Smartphone, you can explore https://loopmobile.com.au/ for some attractive discounts and offers.
Your smartphone is powerful, extremely powerful, but only if you make the best use of it. Follow these tips and tricks, and you will be able to shoot professional, high-quality videos, without spending a fortune on professional cameras. 
Follow Technoroll for more!
Editorial Staff of the TechnoRoll, are a bunch of Tech Writers, who are writing on the trending topics related to technology news and gadgets reviews.