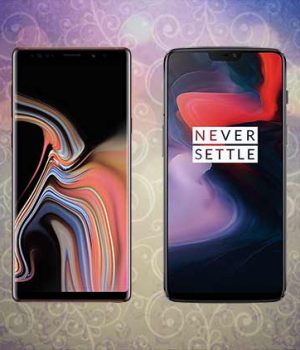 It's hard to enter an electronic store, and not feel like you know nothing at all. Somehow those stores can be quite intimidating, especially for the people who know quite little about technologies. Yes, this is why we need shop assistance in the first place. Though, it would be nice to have a proper conversation with an assistant at such a store and not just pretend to understand what they are talking about. Having at least some basic knowledge about technologies and the current tech market is especially important when choosing a smartphone. After all, this is the device that will be by your side 24/7 every day. We rely on them so much that it is hard to imagine our lives without them. So, if you find yourself in a position where you need a new smartphone, we can help you out. Here's what to pay attention to when choosing a smartphone. If you are looking for a used smartphone then must check the following things.
Operating System
Starting with the basics, you need to decide what you want for yourself, an iOS or Android smartphone. First, if you are already using other Apple products, you should probably go with an iPhone. For you, a familiar platform will be easier to operate. Plus, it is better for app synchronization between devices. However, if you don't have your predispositions to pick one or another operating system, here's what you need to know. By choosing Android you may find way more budget-friendly options. With an iPhone, you will be bound to change them for newer models every couple of years, which is pretty inconvenient and expensive. Android comes in a larger variety of choices and price ranges. However, iOS is more intuitive in use.
Screen size
To narrow down your choices, think of the perfect screen size for yourself. First, we recommend paying a visit to a local store, instead of only checking phones online. This way you can hold different phones in your hands to see which ones fit you most. This is crucial for ensuring your comfortable experience with your future smartphone. A phone that is too large, which is everything from 5.7 inches and higher, can be too big to fit in your pockets, and too heavy to carry around. Of course, phones with big screens can be great for those who love watching videos or movies on their phones. However, a large screen without the right resolution will not deliver you a good image.
Display
These days, you can find truly great offers on displays on the market. Though, to be honest, many of them are trying way too hard. Offering a 4K display on a 5.5 inches smartphone can be quite an overkill if you ask me. Hence, if you are not going for anything special, and you are not into gaming, you will do just fine with the regular QHD resolution. Thus, when it comes to choosing a good display, better check it for brightness, sharpness, and colors. These are way more important indicators of a good display than the race for higher resolutions.
Battery
Batteries on our phones have become the reason for our constant complaints. No matter how large they are, it is never enough. Well, having a battery that is less than 3,500 mAh is, indeed, not enough. It's never nice when you have to ask friends, "can you do my essay for me, my battery has just died on me." The good news is the majority of modern phones are now aiming to deliver devices with 4,000 mAh batteries, which is a step in the right direction. Also, if having a solid battery is something particularly important to you, be sure to check additional indicators. Many things can affect the life of your battery. For one, a higher resolution of your display will take a lot of your phone's energy. A processor can also add or take from your battery's life. Also, look for how much time a smartphone requires to fully recharge. Many miss these criteria when buying and regret their choices later on.
Camera
The day when a smartphone camera will replace the professional one is coming. Even now, most modern phones can offer great camera choices among their models. However, you don't need to know where to look to find the best camera. First, don't be fooled by all those numbers telling you about megapixels. They don't matter anymore. All smartphones these days have more than enough of those. What you do need to pay attention to is aperture, lens quality, and various special features. These are the indicators that can differentiate your smartphone camera from others.
Reputation
In case you have decided to go with an Android operating system, you have to face many options coming from various companies. All brands, except Apple, of course, operate on Android. Hence, it can get really confusing to choose the company. We recommend starting with the companies' reputations. Some brands can have great prices and attractive offers, but bad reputations and little log activity. Others may be lesser-known, but have a really good reputation in small circles. Seek for the options you like, and then check online reviews to make sure you are about to make the right call.