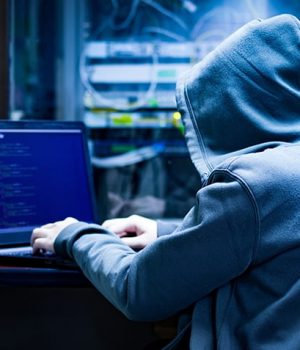 Hacking is a terrible problem for every business. It costs millions in losses and drains your fame and fortune. But the solution lies in the problem. Let's face it, hackers are a threat to the virtual world. The virtual thieves corrupt and infest our devices, making the internet a place to be wary of. Very few people are familiar with the existence and nature of the dark web, a horrendous alley of the world wide web. There have been numerous incidents of cybercrime of terrible nature in the past and they still continue to threaten the safety of humans in this digitally connected world. However, this article will not talk about the problem of cybercrime but it will address the solution for the same.
Cybercrime in Business
As mentioned in the opening lines of this article, the solution lies in the problem itself. Hacking is an act of breaching into a system by exploiting its weaknesses. Even though hacking is itself of a malicious nature, it can also be used in a productive way to counter the problems it creates. If you have ever heard of ethical hacking, you will know what this is about. Ethical hacking is the practice of intentionally and lawfully breaching into a system with an intent to expose vulnerabilities and fix them. Hiring an ethical hacker for your business can be a constructive way to fight cybercrime. 
Cyber Security for Business
If you are a Fortune 500 company or a government body dealing with highly sensitive data, you will most probably have already hired an ethical hacker in the past. But if you are a small business or even a medium-sized one, the probability is less. Did you know that small and medium-sized businesses are actually the most vulnerable to cybercrime incidents? Black hat hackers take advantage of these businesses' incapacity to wrestle with cyber crime. But, it has been pointed out in studies, that this claim for incapacity is not as true as it sounds. If you work in a small or medium-sized business, think again about how you are tackling cyber threats and whether you are doing enough. 
Ethical Training for Business Security
Hiring the services of ethical hackers is a wise move considering how effective this measure is in combating the evils of cyber threats that lurk in unexpected places all over the internet. You never know when an employee of yours uses a random USB or opens a harmless-looking email attachment in their computer and ends up infecting their devices and all the others on your office network. Relying on a firewall and anti-virus will not suffice anymore in this hi-tech world where most malware comes with features that can easily help them evade or even disable detection applications. All certified white hat hackers go through rigorous ethical hacking training to ensure they know how black hat hackers work and what tools they use. It is rightly said that ethical hackers are the remedy for malicious hacking.
Final Words
Lastly, if you decide to hire an ethical hacker, it is recommended that you look for someone who is a CEH certified professional, which will ensure that you will get industry-standard services. Apart from that, you can also choose among various types of penetration testing depending on the threats most anticipated in your organization. For example, black box, white box, and grey-box testing are three different ways that ethical hackers can use to break into your system to find vulnerabilities. Let's end this article with the fact that every 39 seconds there is a hacker attack in the world and most small businesses that suffer a cyber attack are never able to recover themselves. If you don't want to be included in this statistic, you know what to do.
Check Technoroll for more informative articles.