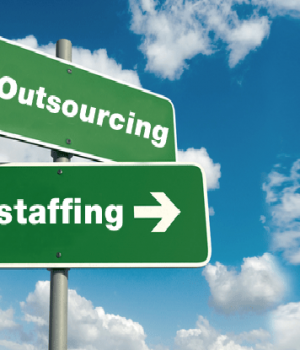 Whenever it comes to developing a project externally, there are mainly two concepts that IT companies look at. One is Outsourcing. Another is Outstaffing. Both of them have their pros and cons. And in case if you are wondering which option is the best among two of these options, then we are here to help you out.
Although, in today's time, outstaffing is one of the most overlooked concepts in the IT industry. As it is less costly, and a company can have a dedicated IT team for project development.
However, to help you understand in a better way, let me just go ahead and talk about Outsourcing vs Outstaffing. So here we go:
Outsourcing vs Outstaffing: what to choose for the project?
What is Outsourcing?
Outsourcing is one of the common things used by different companies in different fields. It is a simple business practice in which specific service or a bunch of services are taken from a third party operator.
Even Information Technology, an outsourcing initiative with a technology provider, can involve a large range of operations. For example, an IT company can hire a third party operator for disaster recovery, website development or software development, network services, QA testing, and so on.
Furthermore, companies can also choose to outsource IT services onshore or within their own country. Also, they can outsource services nearshore or from a neighboring country. Even a company can also go for offshore service or hiring a company from a cheaper country.
The nearshore and offshore methods are considered when you want to save costs on your projects. For example, if you wish to develop software at the lowest price. Then you can hire a company from a location where the charges are pretty low. This way, you get to save a lot in software development.
What Is Outstaffing?
Outstaffing is a type of remote hiring model in which a dedicated team of IT professionals like web developers, software developers, software testers, or any other resources is provided by a third party contractor as a remote resource to the main client for its IT project.
The dedicated team or a single dedicated developer works on the project for a specific period of time, as stated in the contract. Then the hiring client will have full control over the IT team or an individual hired for his/her project for the contract period.
Moreover, as a client, you can also have a discussion with the IT team. Or talk to over the phone or any other interaction methods. So the team can complete your project successfully and hand it over to you.
It's like, you have to hire a company that hires people for your project. Also, the best part of this method is that it is quite cost-effective.
What option should you choose?
Well, the thing with Outsourcing and outstaffing is that both of the options will give you good results. Plus, you will be able to get done with your project at the lowest price possible.
However, the question is, what option you should really choose?
Well, if you ask me, I would say that outsourced software development will be the best option for startups or companies that don't have in-house developers. If your business needs a digital solution, but there is no development team, then it will be easy for you to explain your needs to an outsourced development company.
However, on the other hand, out staffed professionals are extremely popular, especially among tech companies. The best part of this method is that it is very productive and rewarding. It often saves projects and is very cost-efficient. When outsourcing a dedicated team as a service, you get access to skilled professionals that are difficult to find in your area.
But the thing is that you need to have advanced managers who understand your needs and capable of explaining to the developers what your project demands.
Final Words
So that is the difference between Outsourcing vs Outstaffing. Both options have their own pros and cons. And it is up to you what option really suits your needs. In case if there is anything you wish to ask, then comment below.
If you like the article then follow Technoroll for interesting articles.