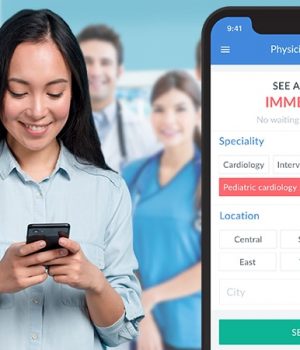 Chatbots are now a part of almost every industry. They have proven to be the most beneficial in healthcare industries because they have made both the patients and the doctors relatively easy.
Whenever needed, these chatbots can act as a personal healthcare assistant as well. Today, there are many apps and websites available where you are successfully using medical chatbots, and they have proved to be helpful as well. 
But building a medical chatbot can be tricky and challenging. So, here, you'll find a step-by-step guide to create a medical chatbot for patients and doctors. Before diving into the steps of building a medical chatbot, let's take an overview of some of its benefits. 
Benefits of Medical Chatbots
There are numerous advantages of using a chatbot in healthcare applications and websites. Some of the benefits of medical chatbots are:
They reduce the workload of healthcare professionals

Patients do not have to spend a lot of time at a doctor's office because they can book a direct appointment using a medical chatbot

Patients can easily access doctors using chatbots

They have proven to be money saving

They help in reducing waiting time, and consultation time at the hospitals

Connect patients to the right doctors, and help them to save money from unnecessary treatments

Doctors use chatbots to know about their patients before they enter the room

As these chatbots can ask and record relevant records of symptoms, it helps the doctor to analyze a patient fast 
As you can see, these medical chatbots have many advantages. However, they are still chatbots that can simplify a human effort and save time and money and increases medical revenue, so they cannot take over doctors' expertise and experience.
Use of Medical Chatbots
When you are developing a medical chatbot, you need to determine how you want to use it. Mainly there are three use cases for a medical chatbot in the healthcare industry. These include-
Informative Chatbots

Conversational Chatbots 

Prescriptive Chatbots
Steps to build a Medical Chatbot
1- Design the Conversation
Before developing a Medical Chatbot, you must design its conversational pathway, because, in this, you'll be creating the relevant replies and questions that the chatbot will ask the users. This design depends on the purpose of the chatbot, whether you want to make an informative chatbot that will convey details about different diseases, or create conversational chatbots that will try or a prescriptive chatbot which will guide the patient through the treatment. So, first set a purpose, and then accordingly, you must design its conversation.
2- Choose the right UI
A good user interface will ensure that the conversation between the human and the chatbot goes seamlessly. And depending upon the type of chatbot, the UI is chosen. So, make sure that the developers choose the right UI that will enhance the overall experience and conversation.
3- Combine Human Intelligence and Artificial Intelligence
There are times when a medical chatbot cannot diagnose the symptoms entered by a patient, so at that time, it's better to hand over the conversation to a healthcare professional. So, instead of building just a chatbot with AI, it's better to combine Human Intelligence and Artificial Intelligence to enhance the results.
4- Design a chatbot that gives a natural interaction
To make a useful healthcare chatbot, they must be designed to deliver a genuine interaction. For providing the right context, you can use natural language processing and some understanding tools that will enhance the overall responding power of the chatbot. Once the overall chatbot is designed, you must train the chatbot and test it before releasing it on the app and or the website. 
How much will it cost?
Well, developing a chatbot from the beginning can cost you around $45,000 to $60,000. However, this can increase depending upon the advancement of the chatbot that you want to build.
Conclusion:
So, we've covered almost all the steps and details that you must know about building a chatbot from scratch. While developing a medical chatbot, you must include such features that will be beneficial for patients and doctors. All the steps mentioned in the article are essential when building a medical chatbot.
If you like the article then follow Technoroll for interesting articles.