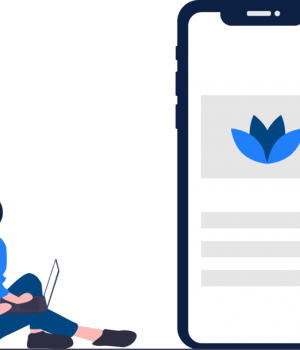 Having an incredible physique is something that everyone wishes to have. But with the rising amount of population and stress, staying fit and healthy has become one of the biggest challenges today. This has led many people to join fitness studios today. 
As per the record of Internationa Health, Racquet, and Sportsclub Association, there are over 60 million memberships for fitness in the U.S alone. With an increasing number of members showing interest in fitness, the number of fitness studios increases. 
But just opening a fitness studio is not enough today. It is vital to back it up with proper technologies to offer a better experience. Having a mobile application is one of them. This article is based on the points written by Riseapps in their piece of content on how to create a workout app so you can find the full version by the link. 
5 Explanations to Have a Mobile App for Your Fitness Studio
Why should you have a mobile app for your fitness studio? Here are some of the critical reasons that you can consider. 
Push Notifications:
Are you still trapped in the traditional way of sending SMS to your customers for deals and discounts? It is going to end up eating a lot of time. Having a mobile application can enormously help you in saving time while promoting your deals. You can instantly send push messages to all your members in a single go. 
For the Enthusiasts:
When the COVID-19 hit the world, many of the fitness studios remained closed for days. In such a situation, members could not attend workouts, which led to a loss of many memberships. Having a mobile application can help in keeping the enthusiastic members always connected to you. 
Even if the studio is closed or the member cannot attend the studio, you can program workout schedules on the application. This will help the members to do exercises in the right way, even when they are at home. You can get in touch with a practiced person to talk about how to create a workout app for your gym or fitness studio. 
Market Your Studio Well:
When the competition is so stiff today, all you need is to market your fitness studio well. Though social media platforms are a great way to promote your studio, having a mobile application can offer you an upper edge. There are countless ways to use your mobile application to promote and advertise your fitness studio. 
Integrate your application with your social media page so that people who are looking for deals can directly sign up for your membership. 

Customers who wish to look at your facilities can have a tour of your application to check out your services.

When you integrate the app into social media, many happy members can share it with other people. This can help in promoting your studio through word of mouth.
So, all you need is to get a proper mobile application and start your marketing soon. Don't know how to create a workout app? Talk to the experts, and they will surely help you in doing so. 
Retains Members:
There are so many times when your customers' membership tenure gets over, and they do not return. They may want to continue, but they do not have the time to visit your studio to re-start the membership. Having a mobile application for your fitness studio can help you with this too. When the membership is over, the members can see that in the mobile application and can re-start with the membership again with a few simple clicks in the application itself. 
Modern Facilities for the Tech Lovers:
Some so many people love to track their fitness with different wearables. Have a mobile application where you can offer your members the facility to integrate their devices with the app. This way, depending upon the fitness results, the app can suggest them with various information to keep them connected with your fitness studio. 
The best way today to have the upper hand over other competitors is to exploit technology well. Having a mobile application for your fitness studio is one such great idea. It does not just offer your customers and members a great experience but also helps you retain old members and attract new customers.
If you like the article then follow Technoroll for interesting articles.