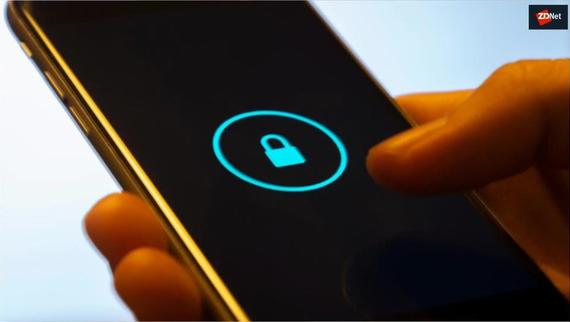 Launching your mobile app is just the first step. You'll need to maintain and update it regularly to ensure it delivers as per the expectations of users. 
Here's all you should know about long-term mobile app maintenance services. 
Why is regular app maintenance important?
If you want your app to rule the app stores, you'll need to update it often. Valued at 106.27 billion, the mobile application market is one of the most competitive industries in the world. So, it is critical to make constant improvements to stay ahead of the competition. Here's why you should invest in mobile app maintenance services. 
Improvement in software libraries
If you're in the mobile application business, you must be aware of the importance of software libraries in app development. App maintenance providers keep your software libraries up to date with updated codes, configurations, and routines. 
Updated User Interface
User Interface (UI) always plays a critical role in the success of a mobile app. It keeps the users engaged and encourages them to continue using your app. A mobile app development company ensures the UI of your app stays sophisticated and user-friendly. 
Better User Experience 
User Experience (UX) of an app plays a critical role in attracting more downloads and higher ratings from users. App maintenance providers monitor your app for any issues, bugs, or missing features to provide an optimum user experience. 
Technical enhancements
Technology is ever-evolving – new programming languages, platforms, environments, and more. To stay competitive, you'll need to make changes as per the changing requirements. Mobile app maintenance services get this done for you. 
Security
Security is the utmost concern of most app owners. With mobile app owners dealing with copious amounts of data, they need to make sure their databases are safe from all types of cyber threats. A mobile app development company can add an extra layer of security to your mobile application. 
How often should you update your app?
You need to send bug fixes and patches regularly. But you should not overwhelm the users with an update every week. Fortunately, there are a few benchmarks you can follow to determine the best time to update your app. These include:
Monthly updates: If you're looking for a time-based baseline to update your app, once per month could be a nice start. This way, you can strike a perfect balance between rolling out relevant updates and not annoying users with too many updates. 
UX change: You should always look forward to improving the experience of your app users. Every once in a while, you should tweak the UX of your app to make it more engaging and enjoyable for your users. Take, for example, Instagram, and see how it has evolved its UX over the past couple of years. 
User feedback: Once your app is out, seek out user feedback. Read user reviews on the app store, ask users to rate your app, or encourage reviews via mail. Once you have enough feedback to monitor, list down the common problems your users are facing. Then, list down the issues which need to be addressed first and schedule an update accordingly. 
Milestone updates: Like brick and mortar stores, you can schedule your app maintenance and updates on milestones, like on app release anniversaries. This helps you remind your users that not only does your app still exists but also offers new features and functionality. 
Average app maintenance costs
A Mobile app development company will charge for maintenance on a yearly basis. On average, app maintenance will cost you around 20% of your original app development cost. So, if the initial development cost of your app was $10,000, its maintenance cost would be $2,000 per year.  
The cost of mobile app maintenance services can vary depending upon the technology and features of your app. App maintenance costs can be broken down into the following:
Hosting costs

: The backend of your app will probably be hosted on third-party cloud servers like Azure or AWS. Depending upon the number of users of your app, these costs can surge to thousands of dollars. 

Monitoring

: You will require app analytics tools to monitor usage patterns. Some of these tools are free, while others are paid. Although these costs aren't substantial, you'll need to hire analysts to make sense of the raw data the tools provide. 

App store optimization

: App store optimization, like SEO, is a constant effort. You'll need to spend a considerable time searching for keywords, A/B testing, uploading new images, and more. 

Licensing costs

: If you've built your app using licensed technologies, you'll need to take the licensing costs into account if the license needs to be renewed on a yearly basis. 
Moreover, you'll also need to consider the amount to be invested in marketing and promotion of the app. 
Conclusion
Mobile app maintenance services are crucial to improve and sustain the performance of your mobile app. Regular monitoring and support of your app help you adjust to the environmental changes and evolving user preferences.
Author's Bio:
Ritesh Patil is the co-founder of Mobisoft Infotech that helps startups and enterprises in mobile technology. He loves technology, especially mobile technology. He's an avid blogger and writes on the mobile application. He works in a leading mobile app development company with skilled iOS and Android app developers that have developed innovative mobile applications across various fields such as Finance, Insurance, Health, Entertainment, Productivity, Social Causes, Education and many more and has bagged numerous awards for the same.
Editorial Staff of the TechnoRoll, are a bunch of Tech Writers, who are writing on the trending topics related to technology news and gadgets reviews.