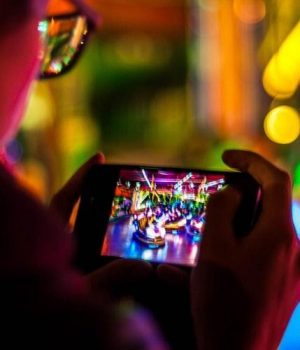 With their captivating stories, role-playing games (RPG) reel you in to a beautiful world that you just can't get enough of. While previously such games were limited to consoles, now you can play them from your mobile devices with ease. So, go ahead and immerse yourself in a fantastical world. Here are some of the best games out there to get you started.
Final Fantasy XV Pocket Edition
There's no RPG game list that doesn't feature Final Fantasy in the top few. With everything it has to offer, it has rightfully earned that place. This latest installment has made an effortless switch from the console to touch screen devices, giving more people an in into its world.
The chibi-style graphics are a sight for sore eyes and as far as the storyline goes, you get much of the same story beats as well as combat complexities. Trying to bring peace to the warring nations of Niflheim and Lucis is no easy task, but you must see to the completion of Prince Noctis's quest at any cost. A fun game to play, you'll be sucked right into the thick of it all with great graphics and the captivating story.
Reigns: Game of Thrones
Joining in the war for rule over the Seven Kingdoms of Westeros, is what Game of Throne (GoT) fans live for and this game offers that and more. Through the visions of Melisandre, you explore alternate scenarios in George R. R. Martin's universe. You'll finally get to see what happens if Jon Snow were to take the Iron Throne, or Cersei Lannister had managed to grab power. You must find the balance between nobles, people and priests to rule the lands under you. So, go ahead choose your character and go on an adventure of a life time.
Monster Hunter Stories
The hardcore JRPG franchise cannot be emulated for mobile phones in its entirety, but this game does a good job of it. Monster Hunter Stories makes for a great entry point the series.
You belong to the village of Riders, a people who can bond with the giant monsters that dominate the lands. You must head out into the world and find a monster egg to hatch. You must befriend the beast hatchling and when you set off to battles, take them with you and use their strengths to your advantage. For all the dragon lovers out there, this is the perfect game!
Chrono Trigger
A standalone game designed after the love shown to its console version, Chrono Trigger has been optimized for the mobile gaming audience. Filled with mystery, action and adventure, this game's fantastic storytelling is sure to reel you in. You get to travel in time to change the course of history and avert global catastrophes. Excited? Well, you should be!
Battle Chasers: Nightwar
If you're a fan of Joe Madureira's comics and can't get enough of dungeonpunk that you've come to love, then you must give Battle Chasers: Nightwar a try. It follows the story of heroes Bastion, Gully and golem Calibretto who have crash landed on a mysterious island known as the Lost Continent where they must fight against the nefarious plot to resurrect an old powerful demon. It makes for a fun adventure figuring out your powers and how to use them. What's more, the graphics take you to whole new world seamlessly and that's what RPG is all about, isn't it?
Stardew Valley
An RPG that takes indie farming to a whole new level, this hit makes its players work hard to turn family inheritance in to the dream farm. You start off with a rundown farm and must make your way up. Plant crops, harvest and reinvest your profits to expand the business. If you think you'll be a boring farmer with just some plants and animals to keep you company then think again. This game gives you interesting neighbors to befriend and socialize with and caves full of monsters and resources that you can explore.
Arcane Quest 3
Mixing role-playing, adventure and strategy elements, Arcane Quest 3 strives to give you a gaming experience you'll remember. A tale of revenge and redemption, this game lets you battler hordes of orcs and fight the undead in order to save your people and restore your guild's honor. The best part about it is that it's multiplayer meaning you can get your friends and family to join in on all the fun.
Final Words
Taking a quick escape into a fantasy world is the much-needed therapy we can all benefit from and with these mobile RPG games you can have that. All you need is a fast internet connection like Mediacom Internet that loads graphics seamlessly. Equipped with that, you can take over the Seven Kingdoms of Westeros and expand the family farm with ease. So, download them today and let the fun begin!