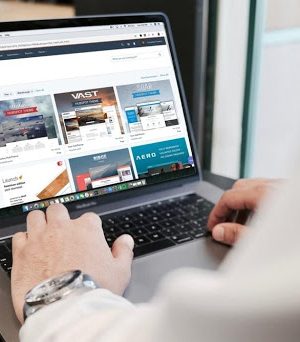 Software development is a process that includes ideating, planning, designing, programming, testing, fixing bugs, and even deploying web/mobile applications or frameworks. The software development keeps transforming exponentially over the years and 2020 is no different. In 2020, you will observe that many exciting technologies that were not fully available for commercial use earlier are becoming more mainstream.
By keeping up with the current trends you can predict what skills you will need to fulfill your role as a software developer efficiently and how you can leverage these new technologies effectively.
In this article, you will learn about the 8 major trends that will dominate the software development industry in 2020:
Blockchain Technology: At first, Blockchain was limited to the finance industry, however, it has been moving towards other sectors such as logistics, public administration, healthcare, and of course software development.
Blockchain technology is going to have a significant impact on the development industry. One of the biggest advantages of this technology is that it is decentralized and almost impossible to hack into.
While this technology is still new, many developers are integrating this technology with their applications to make them more secure, reliable, and transparent.
Artificial Intelligence: Artificial Intelligence is important in creating automated software solutions as it essentially intends to make computers/machines do the job of a human being. There are already many AI applications available such as chatbots, machine learning, data analytics, data filtering, and robots.
Software development technologies have now entered a point at which they can be utilized to apply artificial intelligence in real life. Whether it's deep learning, machine learning, or something else, developers are leveraging AI to automate their operations and provide a better user experience.
One of the best examples of this is Amazon's Alexa, an AI virtual assistant that allows users to carry out convenient voice searches, play music/videos, open applications on their devices automatically, and get instant audio answers for their search queries.
Internet of Things: According to a Statista report, the IoT market revenue would reach $1.6 trillion by 2025 globally. The Internet of Things (IoT) has already allowed for several devices such as wearables, cars, tv remotes, home appliances to be interconnected and exchange data utilizing the internet.
IoT opens a door to reliable, user-friendly, and safe applications in software development. It offers many opportunities for both developers and business owners alike. They can utilize this IoT trend to gain an edge over their existing competitors.
Cross-Platform Development: The era of native applications is finally coming to an end, with cross-platform applications becoming much more appealing to software developers. Cross-platform development is not only cost-effective for businesses but it also offers a logical option for developers because no one will want to develop two separate applications for iOS and Android.
For a long time, the idea of cross-platform applications or hybrid apps has existed in the books, but with development environments such as Xamarin and Flutter, it has currently become much more viable for developers to implement it practically.
Cloud Services: Both IoT and Blockchain technologies can be considered cloud services. The data storage issue is real and cloud offers a secure and reliable immediate solution to that. The market has moved from using physical data servers to cloud, and at the earliest, businesses need to become a part of it.
Using cloud computing platforms through Software as a Service (SaaS) is enabling software developers to finish their development process faster and is also decreasing project costs while increasing transparency.
Low/No-code Development: Complex programming languages are considered as an important part of software development. However, the low/no-code development trend has come crucial in the development market.
Many developers are prioritizing this low/no-code approach as it can help improve their software development speed and they can easily reuse codes. There are low-code development platforms that provide GUIs and they are utilized by developers to create flowcharts that represent business logic. Then, these platforms generate codes to execute business logic.
The best low code development platforms are Appian, Zoho Creator, Mendix, and Google App maker.
Progressive Web Apps (PWA): A poorly designed application with bugs will drive users away. Progress Web Applications are the most up-to-date and allow developers to create a seamless user experience within their applications. They provide an application type experience to your users through the browser itself.
Unlike native or hybrid applications, Progressive Web Apps not only cut development and distribution costs but they also provide better SEO capability, needless data, and do not require any updates.
Outsourcing: Instead of investing in in-house developers, many businesses are looking to hire or rather outsource their software development projects to a reputed Custom Software development company. Outsourcing allows business owners to focus on their core business tasks without any hassle.
Usually, web and mobile application development require skilled professionals from a variety of IT spheres such as software testers, UI/UX designers, marketers, project managers, and so on. By outsourcing to a development agency, companies are finding all these professionals, without having to hire them separately to create a comprehensive in-house IT department, working together in one place. Thereby, reducing their software development expenses significantly.
In conclusion, these are the top 2020 trends you will observe in the software development industry. Learning more about these trends will be your roadmap on how you need to not only develop but deploy your applications as a software developer.