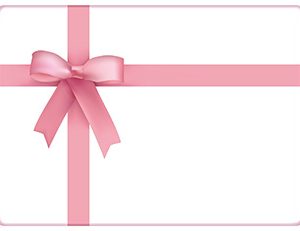 Virtual gift cards are an easy and versatile gift option for any gift-giving opportunity that comes your way. Websites such as Gift Card Endeavour sell gift cards in many categories, so you're likely to find something to suit anyone you want to give a gift to, from nieces and nephews to your kids' teachers to your mail carrier.
When you purchase virtual gift cards, they are delivered instantly by email to you or your recipient, whichever you specify. This is particularly convenient if you've forgotten to plan ahead. If you still want something to give in person, you can print out the gift card information for your recipient. Here are a few ideas to help you select the perfect gift card based on what you know about its recipient.
For the Video Gamer
Anyone in your life who enjoys playing video games would love a gift card to acquire new games or to buy a subscription to their favorite online game or service. Many games require a monthly or yearly subscription to allow the players to interact with one another online while they play or to access certain premium areas of the game. Gift Card Endeavour offers cards for many popular games, including World of Warcraft, Red Dead Redemption, and FIFA 20.
If you've got some younger video game enthusiasts to buy for, a gift card to a game such as Spyro Reignited Trilogy or Goat Simulator can provide hours of age-appropriate fun.
Gift Card Endeavour also sells gift cards for Facebook, allowing people who play Facebook games to purchase in-game extras to boost their play and help them progress further in their favorite or most challenging games.
One other popular gaming gift card offered is for Steam Wallet, which offers access to thousands of video games in all genres for those who use their PCs for gameplay.
For the Smartphone User
Almost everyone has a smartphone these days, but some people use their phones to run nearly every aspect of their lives; for them, their mobile devices provide everything from weather information, guided meditations and HIIT workouts to smart home controls and powerful to-do lists.
If you know someone whose smartphone is practically always in his or her hand, a gift card to the iTunes store or the Google Play store from Gift Card Endeavour will let your gift recipient choose the premium apps he or she wants for further upgrades.
If your recipient already has all the apps he or she needs, gift cards can also be used to upgrade to the paid versions of those beloved apps, removing ads and/or unlocking extra features to make the apps even more useful. You only need to know the type of smartphone the recipient uses to select the perfect gift from Gift Card Endeavour.
For the Audiophile
Is there a teen in your life who always seems to have earbuds in, a co-worker who listens to podcasts on his long commute to your office, or a mom who loves impromptu kitchen dance parties with her kids? Gift Card Endeavour offers gift cards for iTunes and Amazon that make it easy for music and podcast lovers to add new songs and broadcasts to their playlists. For example, many teachers use music in their classrooms to create a fun atmosphere and help kids through transition times.
You don't have to understand a person's taste in music to give him or her the perfect album. New music is always being released, so music lovers will never run out of things to buy on their favorite music service. Gift cards from iTunes can also be used to purchase additional cloud storage for those who are running out of space for their music and other files.
For the Binge Watcher
Watching TV and movies is a fun way to relax for people of all ages and in all stages of life. A Netflix gift card from Gift Card Endeavour lets a new mom binge-watch every episode of "The Office" while she is up feeding her baby at all hours of the day and night. An Amazon gift card allows grandparents to rent the latest animated movie to watch with their grandchildren without having to haul everyone to the movie theater.
Whichever service you choose, your recipient will be guaranteed hours of entertainment thanks to your gift. New shows and movies are frequently added to these services, making a gift card to either one an evergreen choice.
Maybe you're not sure what to give on a gift-giving occasion, or you simply ran out of time to purchase a gift in person. Either way, a gift card from Gift Card Endeavour can save the day. No matter the interests of the person you're buying for, you're likely to find a gift card he or she will use and love.
If you like the article then check Technoroll