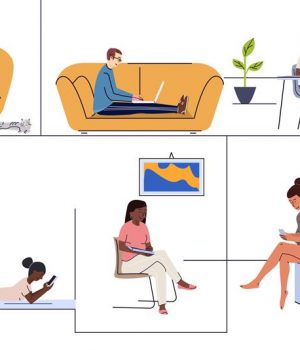 As your business continues to expand, there is no question that the time will come when you will need more help. You probably already realize it, but the logistics of having more employees is definitely something to keep in mind. One area that is often overlooked would be in developing an interface that will accommodate all of your employees' efforts for remote access. How do you make it secure? According to the remote security experts Netop, a secure remote access retail guide should help employees to have "the flexibility, efficiency, and security to manage their environment with just one consolidated tool." Here are some extra characteristics to keep in mind:
Checklist For Employee Remote Access
Solid Retail Remote Access Will Always Have The Appropriate Maintenance.
Although there are quite a few steps involved in this, one of the main things that should always be done would be appropriate password auditing. It is up to network administrators to make sure that remote retail access is always safe, and this password auditing will always follow a set number of steps. First of all, a good password auditing solution will check for passwords that have either been breached or used before. They will make sure that they utilize the appropriate password standards, and they will do a thorough examination of all user accounts.
A good retail remote access option will ensure that the default wi-fi password procedures on the router systems are solid.
In some cases, it might be appropriate for you to change the default password on your wi-fi router. Doing this is actually a lot simpler than it looks. First, on most routers, the best way to start would be to enter your router's IP address into your web browser and then login with your default username and the password. Afterward, you should go to the settings and click on "change router password". After you have entered the new desired router password, then you should save the new settings.
Remote Access Solutions Should Adhere To Compliance Regulations.
If your retail operation is preparing to scale and grow, it is important that you have an up-to-date retail access solution simply because it will adhere to current compliance regulations. It can be difficult to comply with these continually evolving standards, but you do get what you pay for. Moreover, you not only need a remote access solution that will address these needs, but also one that will be prepared for what is to come. A solid access solution should be able to answer any questions you might have regarding the best practices related to GDPR, HIPAA, CPPA, and PCI regulations.
You Need More Than Just Pos Systems And Cash Machines.
One of the things that most customers don't realize is that behind all of these seemingly simple machines would be a vast network of people who are dedicated to maintaining the systems and IT infrastructure. These individuals should be dedicated to cardholder data, storage, and transmission as well as appropriate access to vendors.
Final Words
In summary, it can be a challenge to maintain these systems, but it is well worth the effort for your retail endeavors.
If you like the article then check Technoroll.
Editorial Staff of the TechnoRoll, are a bunch of Tech Writers, who are writing on the trending topics related to technology news and gadgets reviews.