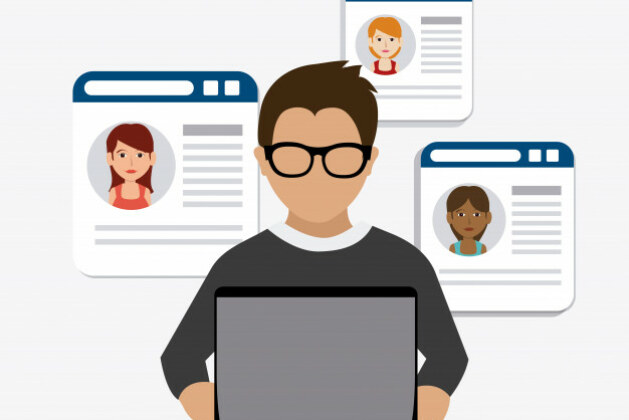 Technology has effectively enabled the digitalization of most, if not all, business models. Although information technology (IT) is already significant, there's still room for growth. Technological innovations will continue to emerge, and these developments will reshape industries, markets, and societies. Furthermore, the Internet of Things (IoT) will inevitably grow over time. So, there'll be a lot of fascinating advancements in the future. 
Digital marketing has become essential to many organizations' marketing strategies. Digital platforms have a massive potential audience reach, so it makes sense to invest in it. However, before you even contemplate howthemo promote your business online, you must assess the strength and value of your brand.  
Your company needs a strong brand since there's so much competition out there. It expresses who you are and defines how the general public views your company. So, if you want to stand out, you must distinguish yourself from the competitors. Most importantly, it'd be best to appeal to the right audiences.  
Having a powerful brand makes you easily recognizable. Additionally, it allows you to develop strong ties with your target consumers. That said, you may read a guide on proper brand management or continue reading this article to learn how to build a strong brand in this age of digitalization:  
Understand Your Audience  
People have different problems, needs, and wants for which your product or service should be tailored. But, realistically, you can't serve every demographic. Therefore, prioritizing your audience is much more effective, and it all starts with understanding their preferences.  
You want to create an accurate profile detailing your ideal customer. This entails conducting research to understand their pain points. Once you've gathered the data, you can create a brand designed to meet your target audience's needs and wants. You may then use the data to construct tailored digital marketing initiatives to create a strong brand. 
Differentiate Yourself 
Branding is crucial because it can set you apart from your competitors. For the most part, it's about how customers perceive you, and it depends on how you position your brand in the marketplace.
To successfully differentiate your business, you need to understand your competition. You may have to conduct extensive research to find useful data. One of the tools you can use is a strength, weaknesses, opportunities, and threats (SWOT) analysis.
Given the abundant resources and information on the Internet, recognize that you're dealing with a well-informed digital marketplace. People are aware that they have many options. So if you want your brand to stand out, you've got to find ways of differentiating it from its rivals. This should demonstrate to buyers why they should choose your offerings above all else.
If you've accurately profiled your consumers and thoroughly researched your niche or sector, you should be able to position your brand in a way that allows it to thrive. It's not always simple, but if done correctly, it can work.  
Be Authentic  
Customers value honesty. As a company, you want to be identified with integrity and authenticity. Consider this: the world's most powerful brands deliver on their promises. There's no way your brand will grow if you constantly disappoint your customers. 
It'd help if you established a reputation for being authentic. It's a must that your true brand identity will resonate with your target audience. Don't overpromise and underdeliver if you want to retain them.  
Be Consistent 
When it comes to brand building, consistency is extremely crucial. Your brand is supposed to convey a similar message to your customers throughout all its platforms. This prevents confusion and, most importantly, keeps your audience from perceiving you as a shady business.
To avoid contradictory messages, integrate your digital and marketing channels. For example, you should utilize the same logo and color scheme on your social media accounts and website to provide a consistent user experience. Using multiple color themes for different platforms may not give customers a favorable impression. 
Always Think Digital  
As an organization in this era, it'd be helpful to structure your plans around a digitized business model. While you should pay attention to the fundamentals of operating a business, you should also integrate digital aspects into your operations. 
Consider constructing a website, a blog, social media channels, and an e-mail through which you may conduct marketing campaigns and communicate with your audience. People will only learn about your brand if you put yourself out there. Also, consider search engine optimization (SEO) to ensure that your pages rank high on search results. This is important since searching online has become an essential aspect of the modern consumer's purchasing cycle.  
Create A Great Product Or Service 
Once everything is said and done, what counts is if your product or service adds value. It makes no difference how good your marketing efforts are if your offerings are of poor quality.
 The best brands also usually create the best products and services. Besides, it's not always the case that quality products are expensive. What matters is whether they add value to your target market.  
A fantastic marketing campaign and quality products or services make for a great combo. People want to see and feel the value of every dollar they spend. Customers will return for more if your offerings are worth the money. This, in turn, may result in a good reputation, which is beneficial since loyal consumers will recommend your company to others, which is how great brands are built. 
Conclusion  
Things are quite different now than they used to be. It's critical to adopt a customer-centric approach to build a successful brand in the digital era. It'd help if you got to know your audience thoroughly, particularly their wants and needs. Through this process, you can establish a brand that addresses your customers' pain points. Also, keep in mind that brand building takes time, that's why consistency is essential. Make certain that your messaging is uniform throughout its platforms and channels, avoiding conflicting messages that result in consumer confusion.
Lastly, remember that as your audience and digital presence expand, so will your brand.  
Follow Technoroll for more!
Editorial Staff of the TechnoRoll, are a bunch of Tech Writers, who are writing on the trending topics related to technology news and gadgets reviews.