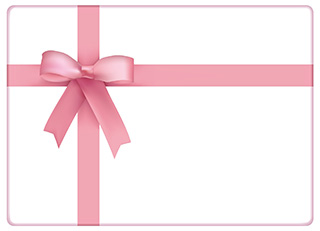 Depending on your region, the snowfall has started, the days are much shorter, and there's a constant nip in the air. Once again, we find ourselves in the middle of Winter and near the end of the year. With only a few short weeks of December left before the New Year is upon us, it's a very chaotic time for many. 
Those who celebrate end of the year holidays like Christmas or Hanukkah have a plethora of family gatherings, gift exchanges, and other holiday events to either plan, host, or attend. Even those who don't find themselves celebrating themselves may feel obligated to attend an office holiday party, or a social gathering put on by a friend this time of year. 
Not only that, but the end of the year itself brings about another whole slew of celebrations and New Year's Eve parties that need attending. As mentioned earlier, it's a chaotic time of year. However, with all that chaos comes a healthy helping of magic. 
Many people take this time of year as a chance to reflect not only on the past, but on the future as well. Here are a few ways that people are setting themselves up for success in the new year. 
Set Some Personal Goals for Yourself
New Year's resolutions are a long standing and very popular tradition that many people enjoy year after year. The idea is pretty simple. As the 12 month calendar year comes to an end, individuals take the time to declare a New Year's resolution, or a few resolutions, to give themselves something to work on or towards in the coming year. 
A lot of New Year's resolutions turn out to be in the vein of self improvement in one form or another. This could entail physical self improvement and a focus on physical health and exercise, or it could be something else entirely, like a reduction of daily sugar, caffeine, or even to cuss less. 
No matter the specifics of the resolution itself, by setting some personal goals for yourself to achieve in the next year, you can effectively give yourself something to drive towards and work on. Not only that, but you can also measure your progress against your goal in real time and see how you did. 
Conduct a bit of Self Reflection
Self reflection is an extremely powerful tool that can lead to a lot of internal and personal revelations. With that in mind, the end of the year sort of offers the perfect opportunity for an individual to immerse themselves in a bit of self reflection. By looking back on the year that's just finished we can concentrate on a variety of events which can help guide us moving forward, not only with our resolutions and personal goals, but also with our ability to grow as individuals in general. 
During self reflection, it can be helpful to consider the events of the past year and if there were any large disappointments, any large victories, and if you feel like you're on the right path for your life in general. Then, you can use this information to put a plan into action and hopefully manifest the exact life that you envision for yourself. 
Research New Ways to Save
Personal finances are a major part of everyone's life right now. Especially with the volatile nature of the current economy and the uncertainty that so many professionals face on a day to day basis. With that in mind, researching new ways to save can be a great way to set yourself up for financial success in the new year.
In looking for new ways to save a little bit of cash, you may even come across some rewards programs that will teach you some neat money management tricks like how to get free money on Cash App. This specific perk is all thanks to the Yotta debit card which offers users a 1 in 250 chance at 100% reimbursement every time they send money through Cash App with the Yotta debit card. 
In fact, the Yotta debit card offers this perk on every purchase that the consumer runs, giving individuals an incredible chance at free purchases with every swipe. 
Refreshing Your Mindset
The end of the year can be chaotic, hectic, and absolutely draining. This makes it crucial to take some time away from the hustle and bustle to tend to yourself and your own needs as a person and individual. 
Taking the time to refresh your mindset, and get your daily actions aligned with your lifelong goals can help you hit the ground running come the 1st of January. 
A few Last Words
Although it's often easy to feel like we're at the epicenter of our own film, every new year reminds us that the world continues onward no matter what. In some way, this should inspire us too, to keep our feet moving, and to enter the new year with renewed hope and refreshed motivation. 
Follow Technoroll for more!
Michael Tabunov is CPO at Yepp. Yepp is the first app where you can get paid for making memes and sharing them with friends. Now you have a fancy job title for your social networks bio: you are a meme producer.