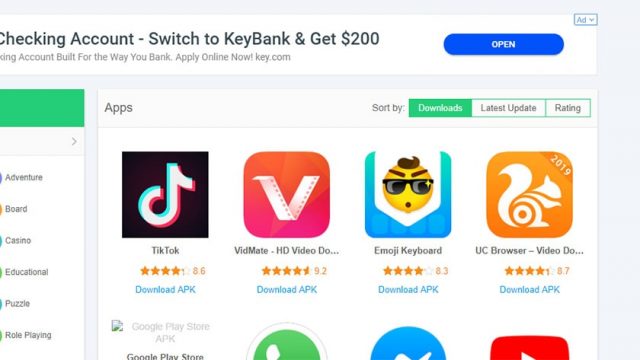 If you often download cracked or unofficial apps on your android phone, then you probably already know about APKPure. After all, it is one of the best Google Playstore alternatives out there.
APKPure is where users find older and free apps. Not just that, but you can even find the discontinued apps in this app store. But with the recent discovery of malicious code in APKPure apps has caused a lot of controversies.
Many users are looking for the best APKPure alternatives. If you are one of them, then you have come to the right place. We have handpicked the best app stores that you can use in place of APKPure.
Here is a brief rundown:
Technifiser
This is one of the most recognized app stores for downloading unofficial apps and games. It provides you multiple versions of the same app like an app repository would do. You can also find the beta version of apps that are recently released. Not just that, but it also provides the latest versions of apps and games. This app store is completely free to access.
AndroidHackers
If you are looking for a reliable third-party app store, then AndroidHackers could be the best choice for you. It offers a huge selection of games and apps. You can download apps for free and also save money on in-app purchases. The main highlight of AndroidHackers is that it also allows you to update your apps. It is an open-source app store that is available for all android users.
Aptoide
This is yet another popular app store that is trusted by Android users. It has a collection of over 1 million apps. So it is safe to say that you can find all the Google Playstore apps in Aptoide. It has a user-friendly interface that makes it easier to find and download apps. Despite all the good things, Aptoide lacks a good developer community. Besides that, everything else about this app store is great.
F-Droid
Lastly, we have F-Droid which is one of the best app stores on the market. It is a great source of open-source apps and games. This app store has existed since 2010 and users rely on it because it is safe to use. If you want a trusted app store, then F-Droid could be the best choice for you.
You can use any of these app stores to replace APKPure. Some of these app stores have a better collection than APKPure.
Follow Technoroll for more!
Editorial Staff of the TechnoRoll, are a bunch of Tech Writers, who are writing on the trending topics related to technology news and gadgets reviews.