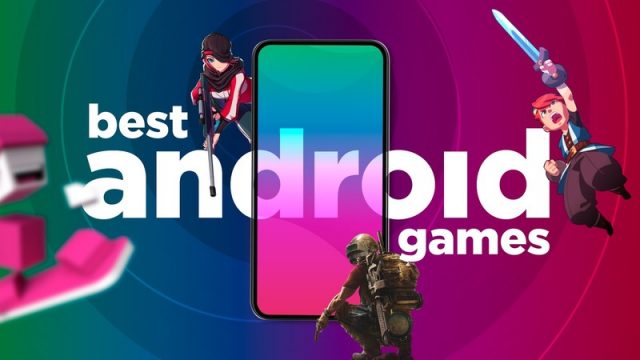 The best Android games you should play in 2020 is one of the popular searches these days. If you are searching for the same then today we're going to tell you about the best google games you should play in 2020. There are thousands of games available at google play store which makes it difficult for you to choose a game for you. If you are getting bored and you have nothing to do then the following games may help you in this situation.
1.Mini Motorways
This is a very addictive game. You will lose many hours playing this game due to this addiction. This game makes you a metro manager who helps people to go from one point of the city to another. It has very eye-catching graphics. You can play this game for as long as you want without any interruption. This game is developed by Dinosaur Polo Club. This is an extremely satisfying game. This game looks a lot like a board game.
2.Call of Duty: Mobile
Call of Duty Mobile is the most popular shooting game of 2020. This is one of the highest-rated games. This game has two modes, first-person shooting, and a 100-player battle royale mode. Most of the people consider it better than PUBG due to the modes available. This game is available for free. It has mind-blowing graphics as compared to other Android games. It gives you different graphics modes according to your device so you can play it without any lagging. There are some in-game purchases available.
3.GRID Autosport
This game was launched in 2019 and it immediately became the best racing game available on google. This game is more popular than asphalt and Riptide GP series. This game is not available free of cost. This game has thrilling graphics. This game has amazing controls and it also has hardware controller support. In this game there is a lot of content to play, you can unlock tons of cars. It has different racing styles. This game is expensive but worth buying. This game has no in-game purchases. This is an ad-free game.
4.GRIS
GRIS is one of the best Android games you should play in 2020  from the adventure category. This game has puzzle-platformer events. This game can make you addicted just by its screenshots. This game is on a girl named Gris who is lost in a world and is dealing with painful experiences of her life. Don't worry this game has nothing like player death or any other stuff like that. In Gris, you just solve some mysteries. This game has no text for telling a story, it tells the story with visuals. This game is the best of the best in its genre.
5.Legends of Runeterra
This is one of the latest games on this list. Legends of Runeterra is a battler game. It is similar to games like Hearthstone. In this game you will have to collect heroes and cards then after that, you'll have to make decks from those heroes and cards. After that, you battle with opponents online. This game removes the randomness to enhance your gaming experience. This game consists of some cards, and 24 champions. The best thing about this game is that you can invite your friends to battle.
6.Level head
This is one of the latest games from Butterscotch Shenanigans, the same developers who made Crashlands. This game has 90 levels. This game has excellent controls and it also has some good humor. This game makes itself unique from other games of this genre due to its custom level building feature. Any player can build a level and he can upload it to the game. If your custom level gets popular then it is added to the game's vault. This game has speedrunning features. It's every level has its own leaderboard. This game comes with cloud saves.
7.Minecraft
Minecraft is popular among all group ages around the world. Minecraft takes you to a giant world where you have to mine stuff and build. You also have to beat the bad guys in the game. You can also roam around and do whatever you want. Minecraft has a survival mode in which you mine your own resources and food for yourself. There is also a creative mode it in which you get everything unlimited. This game is also popular among Pc and console users. You can also play multiplayer with friends on those platforms. This is counted among the best survival games available on google.
8.Monument Valley 1 and 2
Monument Valley is a popular game amongst those included in the list of best Android games you should play 2020. The recent version of this game Mount Valley 2 is the continuation of the previous version. There is little difference between the two but the graphics and the mechanics are not much different from the previous version. The creators have maintained a charming premise. The players can play interesting puzzle games after subscribing to the game. The player is supposed to go through the multiple Escher-style puzzles and reach the designated destination.
9.Nintendo games
Nintendo is a popular name in the world of games. They are giving Android users a great experience. These games come at a reasonable price and are a great option for any platform. They have added games to different genres therefore the players can enjoy the game of their choice. The popular games in the Nintendo collection include Super Mario, Fire Emblem Heroes, Animal Crossing, Dragalia Lost, and much more. Some users find them not as sophisticated as the other but the great variety of games is really appreciable.
10.Noodlecake Studios
If being an android gamer you love what is unique in terms of quality and gameplay then you need to have something that fulfills all these requirements. It is the Noodlecake Studio that can actually make the difference. They have a vast set of titles for the players. The popular ones in this regard are Alto's adventure, realMyst and similar. The action gamers would definitely love the Wayward Souls. There is a variety of shooting games and much more. There are free and premium games both available by the Noodlecake Studios. You should check your speed of internet before playing any game. It will help you increase your game score.ou can use a resource like a speedtest, or just open a website like Facebook or Google. If the connection gets better and better every time you get closer and closer to the router, then the signal strength is the reason behind the no internet connection issue.
Editorial Staff of the TechnoRoll, are a bunch of Tech Writers, who are writing on the trending topics related to technology news and gadgets reviews.