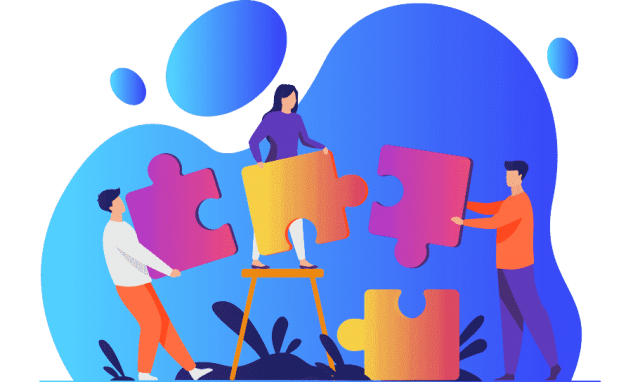 The idea of social media was already well established and altering how people connect and communicate well before Facebook went viral in 2005, as people were using other platforms to communicate with each other. 
However, social media has advanced enormously over the years, from the most inconspicuous MySpace profile only your friends knew about and the creation of the first-ever YouTube account to TikTok profiles connecting you with the entire world. It stands to reason that using social media as a platform for companies to spread their message and build brand awareness was the next logical step.
If you're a company owner, you already know that nowadays, being present in the social media sphere as a company is an absolute must. However, even though being on social media is a necessity, choosing the right platform or platforms where your company will be present now and in the years to come is an important decision that you'll need to make along the way. 
When deciding which platforms you should invest your time and money in, the first thing you want to ask yourself is the target audience that you want to engage with and on which social media channel these people spend most of their free time on. Nevertheless, in this article, we'll carry a brief review of the four social media platforms that are on the rise, and that your company needs to be present on.
Instagram For Business
Instagram is most useful for sharing visually appealing content and photographs; in this sense, it may be considered an online gallery. In addition, you may reach your audience on Instagram Stories and Reels by posting short films there. This will give your brand a more personable and approachable air.
There is always a fresh opportunity to communicate with customers, such as by using question stickers, polls, links, and a variety of other options, as additional filters and features are continually added to Instagram stories.
In the same way that you would use relevant hashtags on Twitter, remember to use them on Instagram as well so that you may enhance your presence in your sector and get Instagram followers that are interested in following your brand on the platform. In addition, the local discoverability of your content can be improved by including a place in your post or by adding a location tag to your stories.
While any company can have a successful presence on Instagram, the platform works best for lifestyle and visual companies that can profit from showcasing their products or services.
Linkedin For Business
If you're looking to reach a professional audience and increase brand awareness, LinkedIn advertising is a great option to consider in the New Year. With its highly targeted ad formats and the ability to reach a specific audience based on their job title, industry, and company size, LinkedIn is a powerful platform for B2B businesses looking to connect with potential clients and partners.
You can also make great use of Linkedin for disseminating information regarding any modifications you are implementing in your company to respond to a current trend or to deliver exclusive market insights. The primary purpose of using LinkedIn is to communicate professionally and share stuff that is either newsworthy or relevant to one's line of work. In addition, LinkedIn is an excellent area to offer case study stories and content that is geared toward working professionals or business owners. Share any awards or networking events that you go to with your audience, and give them some insight into the culture of your company.
YouTube For Business
With over 2 billion active YouTube users each month, this platform entails disseminating content to more than 30 million consumers who are online every day and are likely to watch your content. YouTube offers the advantage of visual content, much like Instagram, but unlike the other business-related social media sites we've highlighted thus far, this one stands out since Google owns it.
As a result, YouTube has access to Google's ad network, which you may use while running YouTube advertisements. It also imitates its parent company, allowing you to use the right keywords to make it easier for people to find your company's YouTube videos. It is possible for you to raise the search rankings of your YouTube videos without having to spend any additional money on advertising. By including the keywords in your title, video description, and the actual list of keywords in the keywords tool, you may do this with ease and enjoy better popularity among your customers. 
Twitter For Business
Tweets that are brief, concise, and to the point work best on Twitter. Consider how frequently the trending page refreshes; tweets have a significantly shorter shelf life than all other posts on other social media platforms. As a result, Twitter could be the place where your customers and clients will find the most recent information about your business. Because of the 280-character constraint, succinct tweets and to the point perform best as shareable material.
Final Thoughts
Ultimately, businesses need to have a strong presence on social media in today's digital age. Each platform offers unique features and capabilities to help businesses connect with their target audience and achieve their marketing goals. By effectively utilizing these platforms, businesses can stay ahead of the competition and grow their brand in the digital space.
Follow Technoroll for more!
Editorial Staff of the TechnoRoll, are a bunch of Tech Writers, who are writing on the trending topics related to technology news and gadgets reviews.