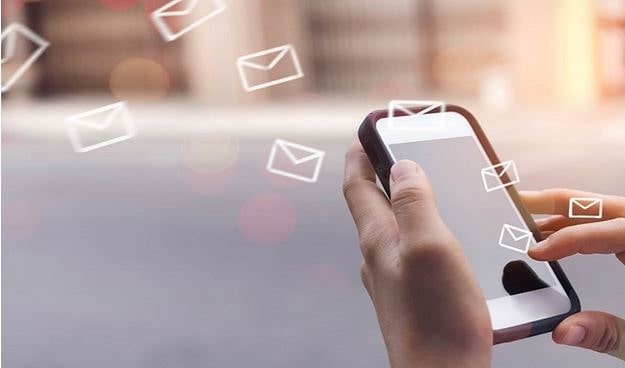 Mass text marketing campaigns can be important additions to your digital marketing strategy. But it's important to know the right type of mass text marketing campaign to leverage if you hope to reach your target audience and inspire the ideal consumer actions. If you're not sure where to start, read on; we'll break down six distinct mass-text marketing campaign types one by one.
SMS Coupon Campaigns
SMS coupon campaigns are exactly what they sound like: mass text marketing campaigns that focus on providing beneficial coupons to their recipients.
Say that you want all of your customers to know about a recent sale where you're discounting one of your best products for 30% off. While you could send emails to those customers, they may not open those emails. Similarly, they may not see a PPC or pay-per-click ad announcing the exact same discount.
But when you send an SMS coupon to your target recipients, they are much more likely to both recognize the discount (due to opening the text message) and take advantage of it by clicking on a handy link contained within. Ultimately, SMS coupon campaigns are highly effective and perfect ways to spread the word about a new discount you just launched.
Text Promotion Campaigns
Then there are text promotion campaigns. Similar to SMS coupon campaigns, text promotion campaigns are used for anything your brand wants to promote, such as:
Newly released products or services

Special offers, such as further discounts or benefits longtime customers can take advantage of

The opening of a new store

And more
Text promotion campaigns can be used for practically anything. They are versatile, flexible, and ideal whenever you need to give your target audience members important information ASAP.
Mass text marketing is particularly nice if you want to send out a major promotion to dozens, hundreds, or thousands of people simultaneously. With mass SMS marketing, you can reach all the people you need to in a matter of minutes without having to worry about whether your target audience members will see a carefully crafted pay-per-click ad or other marketing material.
Loyalty Program Campaigns
Many successful brands rely on loyalty campaigns to improve their customer retention and keep people coming back for more. You can use mass text marketing to:
Bring people into your loyalty program in the first place

Send messages to those customers already in your loyalty program. These messages include special announcements, more discount offers, important news about your brand, and more
Loyalty program mass text marketing campaigns are usually more informative. But they can also be leveraged to give perks or benefits to your most loyal and consistent buyers quickly and easily. After all, you should already have your loyalty program members' phone numbers!
SMS Alert Campaigns
Sometimes, your brand needs to send out immediate alerts to past customers or buyers. For instance, maybe you just realized that one of your products has a possible defect. An SMS marketing campaign could be the best way to alert buyers of that product and convince them to bring it back in for a refund or a product exchange.
Since mass text marketing campaigns are quick and easy to implement, this is far better than relying on some other type of digital communication, like emails or announcements on your website.
Text-to-Win Contest Campaigns
Text marketing services like TextSanity can further help you by implementing text-to-win contests. These distinct mass text marketing campaigns allow customers to opt-in to competitions, like raffles, to potentially win prizes for their engagement.
Text-to-win contest campaigns are some of the most effective for boosting consumer engagement with your brand. They can help bootstrap emotional connections between customers in your company, plus get people to visit your site or sign up for email newsletters more reliably than many other campaign types.
Personal Text Campaigns
The more personal your marketing is, the more successful it usually is, as well. To that end, consider using personal mass text marketing campaigns. For example, send a happy birthday text to all the people on your phone number list who share a birthday. Throw in a discount of 10% off their next order, and you'll look great in the eyes of your target consumers.
Other personal text campaigns include reminders for upcoming appointments (if you are a healthcare provider or offer other services), abandoned cart reminders that use the recipient's first and last name for added personalization, and more. The right text marketing service can ensure your texts are personalized and delivered to the right people time and again.
In the end, any of these mass text marketing campaigns can work for your needs. Consider your marketing goals carefully, then start sending messages based on these campaign ideas, and you'll see conversions in no time. 
Follow Technoroll for more!
Editorial Staff of the TechnoRoll, are a bunch of Tech Writers, who are writing on the trending topics related to technology news and gadgets reviews.