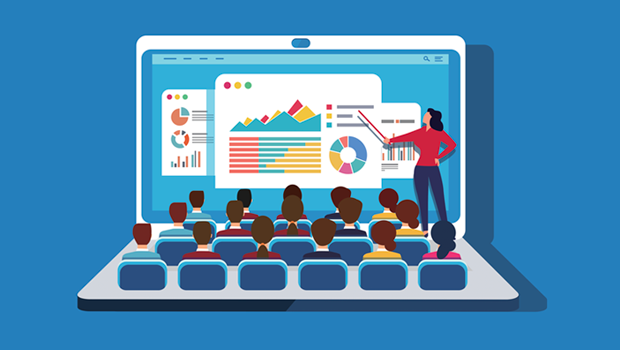 From start-ups to established enterprises, running a successful business is certainly not a walk in the park. This is especially pertinent in this day and age where you'll be hard-pressed to find a business not relying on technology in some way. Even if it's just a computer or a hard phone, wrestling with unruly, unreliable, and outdated IT infrastructure can cause a myriad of issues for large and small businesses alike – from extended downtime to a loss in productivity. 
When you're having technical issues, your business is going to need the right IT support company to get your operation back on track. 
So how do you find the right IT support for your business?
Get to know your provider
It's important to get to know your IT support provider before you sign any long-term contracts. Professional IT support companies will offer flexible payment plans and perhaps most important, they won't try to pressure you into a long-term contract. So whatever transpires, don't blindly accept a long-term contract unless you know the ins and outs of your provider. It's also important to analyze the contract details and ensure there are no surprise charges or fees.
It's also important to leave room for mishaps along the way. Business models change and your IT support provider should be flexible enough to evolve with your organization.
Look for proactive support
As the name suggests, break-fix support is when an IT support provider resolves an issue after it is raised. Also known as a reactive solution, break-fix support is common, not to mention useful when a problem occurs. However, this level of service doesn't proactively monitor a network or system, meaning the issue cannot be resolved before it escalates which can result in extended downtime.
In order to prevent issues from occurring in the first place, it's important to choose an IT support provider who offers proactive cover. Doing so will prevent problems from escalating, and maximize continuity, productivity, and efficiency in your workplace.
Do your due diligence
To do your due diligence, it's important you understand your IT support provider, including the experience they have and any certifications. It's also important to find out if they offer ongoing training – both for you and your staff and within their own team.
Don't just believe what they say – investigate and discover if they have the expertise to manage your networks and systems. Verify claims with their previous or existing clients. What was the project's scope and does it meet your demands now and in the future? Did they receive positive feedback from these interactions? Do they have certifications to support their claims? Learn how often they are renewed.
Cyber security experience
These days, an IT support company must have expertise in cyber security. They must be able to build a bespoke security strategy that tackles all your current and future needs – it also needs to fit within a budget you can afford.
In addition, if you are in an industry that's heavily regulated, you chosen IT support company must understand compliance needs and regulations. They should also be able to guide your business through tricky times and ensure your operations always remain compliant.
Look for clear response times and an SLA
Response times should also be a top priority and as a result, it's imperative you receive a service-level agreement. That is unless you want to wait for days to get assistance with your issue from your IT support company. Service level agreements, also known as SLA, should be outlined in your contract. It means your IT support provider will be contractually obliged to provide your business with a set response time, so you can rest assured your technical issue will always be resolved as quickly as possible.
You need to be aware of how long it will take for issues to be handled or tickets to be answered before you sign the contract. Keep in mind that SLAs primarily indicate when they will reply to your ticket, not whether or not it will be resolved. Of course, you should also be wary of service providers who make excessively bold claims – they may patch up your problem rather than address the core cause.
Further questions
Other considerations you should take into account include…
How much will they charge you for the services you may require in the future? If pushed to the max, does it fit inside your budget? 

Are there any deals or discounts available that your business can take advantage of? Do they provide you with a price breakdown? Are there any unstated fees?

What size is the business? Does it have the capacity to effectively support your IT infrastructure?

What happens if the contract is terminated?

Are their existing customers satisfied with their services? 

Do you have a dedicated engineer assigned to you?
Final thoughts
IT support is essential in today's fast-paced climate. From cloud services, disaster recovery, and cyber security to IT consultancy, IT support plays a crucial part in the operations of both large and small organizations alike. 
So how do you find the right IT support provider for your business? By taking a quick peek at the search engine results, you'll most likely find hundreds of professional IT support businesses offering all kinds of services to lure you in. Finding a solution that is genuinely beneficial for your business can be a little more difficult.
To start your search, try typing your location and a few different search keywords into your preferred search engine. For example, you might try searching for 'IT Support Bristol' or 'Tech Management Somerset'. From there, it should be simple enough to whittle down your options until you find the right provider for your business. Just make sure you don't sign the very first contract you see!
Follow Technoroll for more!
Editorial Staff of the TechnoRoll, are a bunch of Tech Writers, who are writing on the trending topics related to technology news and gadgets reviews.