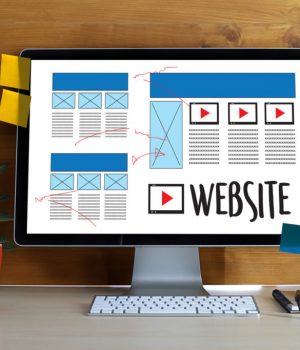 Are you already working in the B2B segment and planning to enter the international market? Do you want to develop and need to find new clients and partners? The creation of such a site is able to help to solve a lot of different business tasks.
Based on experience in the field of website development in the B2B segment, we will say that the creation of such projects is a complex and lengthy process. It requires a clear understanding of the client's business, close communication with him, and meeting the needs of the target audience. This article is shown how to create your own website and what the right b2b web portal development needs to be in order for it to be useful.
What Is A B2b Website?
B2B is a type of site that is created to help the interaction of two companies. One company in this case is a manufacturer, creator, and seller of goods or services in which the second company is interested. The second company is the buyer, the client. It buys and then sells them to the end consumer. Both companies have a common goal – profit.
A B2B website is an intermediary between the cooperation of two companies. Thanks to this the first company is able to make an offer. As for the second one, it creates demand, looking at it in detail. 
How Is A B2b Website Useful For Business?
What are b2b portal development services and why build one? The answer is rather simple:
The ability to expand your business around the world. Such sites can be presented worldwide and used without any limits. They are a great opportunity to help to widen the business and optimize the business processes. They attract potential customers who may be interested in your offer;

Enormous savings on advertising your business for clients located in other countries;

To use the help of partners to develop your business. For example, expand logistics, expand production lines, technology, information business, increase investment, etc .;

Reducing the burden on managers and consultants by providing full specialized information. As well as partially automated processing of online orders;

Providing customers with the most in-depth and complete information about their business, including technical, financial, and specialized information of interest to customers. Moreover, all information is confidential. A third party interested in business will never be able to steal information and use it for their own purposes.
These advantages help both companies in the B2B segment to improve their business activities. They stabilize partnerships, minimize and optimize their own costs, gaining highly competitive advantages.
What Types Of Business Is A B2B Website Suitable For?
With the development of the market, technology, and innovation, there are many types of businesses. For them, website creation will be the best option. Here are examples of the main ones:
Web Development, manufacture, and sale of equipment, parts, production of consumables that can be used to create the final product. Machine tools, production mechanisms, parts for electronic equipment, gadgets, transport. This also includes the production of raw materials by the company, which must be further processed. There are thousands of examples, which can be analyzed for future use;

Provision of services of intermediary type, which are numerous nowadays;

Any companies whose business is not aimed at interacting with end customers.
Final Words
Therefore, resources of this kind are complex multifunctional resources, the main purpose of which is to interest your visitor. It gives what the user needs and is interested in, keeping him in the ranks of regular customers.
Follow Technoroll for more!