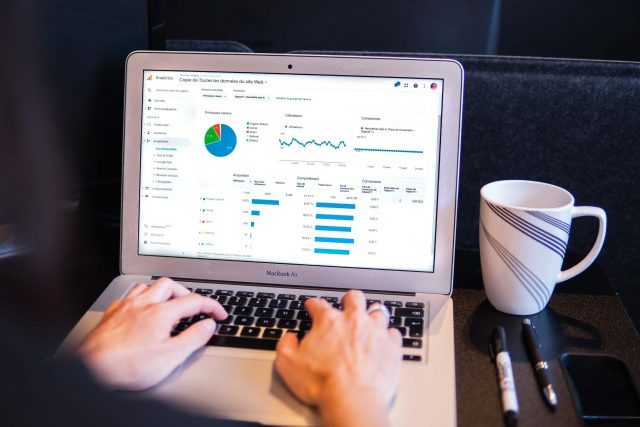 A managed IT service provider, also known as an IT service management (ITSM) provider, typically handles a part or all of an organization's IT service needs, which eliminates the need for companies to hire a dedicated team of in-house IT professionals. It's an outsourced management service that can help companies get better and cheaper IT services. But of course, business owners should first know how to find the right one. After all, we all want value for our money.
Choosing the right managed IT services provider is a huge decision for any organization, especially considering IT has become such a huge part of any business or organization. However, the true benefits of a managed IT service can only be enjoyed if you choose the one that's most suitable for your business in the first place. Here are 8 things to look for in managed IT services before hiring a provider: 
Flexibility And Scalability
A managed IT service should be flexible enough to adjust to your business's changing needs. If your business's needs tend to change every now and then, this is even more important. It's also ideal that your chosen managed IT services will be able to respond to the changing market needs, conditions, and demands that may affect your business. The same applies if, in the future, your company has to scale up or scale down its outsourced services, either to expand your business or to cut costs.
Make sure you'll be working with a Manage IT Provider that can anticipate changes and effectively work through them without causing delays. 
Effective Security Support Services
A good managed IT service provider won't just monitor your IT infrastructure but also offer strategic security plans to keep your data safe and secure at all times. You wouldn't want a situation where a competitor gains access to all your data entries, or your data getting wiped out without any recovery data backup plan. 
Problems like these are usually caused by cybersecurity threats that attack a vulnerable IT infrastructure. An efficient IT service provider can guarantee security by identifying your network's weak points and vulnerabilities and fixing them. This means they should be able to identify potential security threats for your business and recommend solutions before they can attack your network. All these will help you minimize the risks of cybersecurity threats against your IT infrastructures. 
Efficient Monitoring Capability For All Your IT Infrastructures
You should also confirm the availability of any potential managed IT service provider you're considering before entering any contract. A good service provider should be able to provide you with 24 hours of undisrupted IT management services, especially because technical issues may happen at any time. 
There should also be an effective monitoring process on the part of the service provider so technical issues are automatically detected. The earlier issues are identified, the faster they can be addressed. You should also ensure that they will assign competent IT specialists to keep an eye on your IT networks on a shift basis, if possible. Working on shifts will ensure that the IT specialists on duty aren't worn out, and will always have fresh eyes to detect potential IT disasters before they happen. The round-the-clock availability of your service provider should guarantee a more effective 24-hour IT monitoring and support service.
Efficiency In Patching Up And Updating Websites
ITSM providers aren't just responsible for maintaining your current services but also for enhancing them by improving your websites. Most organizations' websites have issues that haven't been resolved for years simply because their managed IT service provider isn't up to the task. 
Take time to read and understand the contract agreement which should outline in detail what you'll be getting from them, and how they'll deliver their services. A competent managed IT service provider should be able to administer updates and patches on your websites as needed, and as quickly as possible. However, this also depends on the depth and breadth of the service provider's services. Patches and updates should be done as often as required to maintain your website's efficiency. 
Competent Technical And Industrial Expertise 
The technical expertise of your service provider will determine how your business's technical side will be managed. Ensure core competency by checking the service provider's qualifications and experience. You can also ask if they've already managed IT infrastructures like yours in the past. 
Look for providers that have successfully managed clients in diverse technology environments, which means they should also be able to handle a wide range of issues. Find out their employees' skill sets, experience, specializations, and credentials to determine if they can deliver what you need for your business. 
Besides, every service provider has its own areas of expertise, and every business has its own IT needs. So, you should choose an organization that can offer services that will also suit the unique needs of your IT infrastructure.
Reliable Service 
It's also important to assess the service provider's reputation before making any decision. This isn't just about what you read on their website. Do objective research by asking their past clients about their experiences with them. Their actual clients are the only ones that can give you in-depth and unbiased information about their services.  
Don't forget to look for results and a proven track record. An experienced and reliable provider should be able to refer you to their previous clients or give you real testimonials or reviews. These clients will serve as a means for you to verify the quality of services they provide. 
Strong Third-Party Vendor Partnerships
An experienced provider may also be partnered with useful technology vendors, with whom they can liaise on your behalf if needed. This service will save you the time that'll be spent tracking down several vendors for service and support. When evaluating your service provider, it'd help to know if they have vendor partners and what they can offer. 
Partnering with recognized IT companies will also help you to get better pricing on technology infrastructure. This partnership shouldn't be limited to technology equipment alone and may include various software application platforms as well. 
Conclusion
So there you have it, all the things you should consider when looking for the perfect managed IT service for your business. Keeping all these criteria in mind when assessing your potential managed IT service provider will help ensure that your business gets the best value for money possible. Don't forget to carry out your research and evaluation with due diligence before making a decision.
Follow Technoroll for more informative articles.
Editorial Staff of the TechnoRoll, are a bunch of Tech Writers, who are writing on the trending topics related to technology news and gadgets reviews.