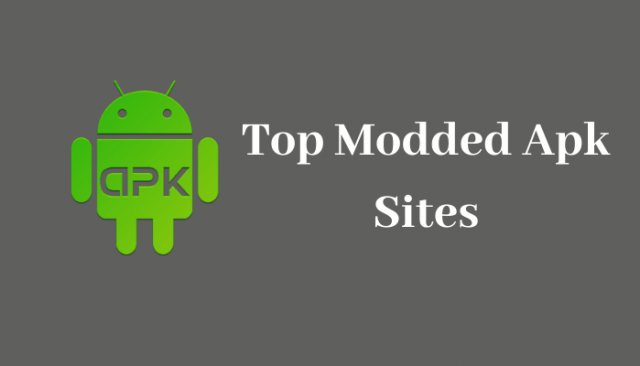 Mod APK websites are most popular in the gaming community. However, mod apps are also used by other users.
Mod apps have become extremely popular these days. Talk about any apps or games and you will surely find a modded version of the same on the internet. 
But what is a mod APK? Why do people download mod APKs? In this post, we will be answering all these questions. So if you are not sure what a mod app or game is you should give this article a read.
What Are Mod Applications?
In simple words, mod apps are the cracked versions of the original app. These apps are modified in a way to functions differently from the actual app or game. Like modded apps and games generally have extra features, unlocked items, etc.
Modded apps and games are developed by independent teams of developers. These teams change the apps and games differently than their original versions.
The advantage of modded apps is that they are easy to use and are available for free. Sometimes a developer would modify a paid app to create a free version.
The thing about mod apps and games is that they are not available on the GooglePlay store. Since these are cracked apps, they are found on third-party websites online. You will come across many best mod APK websites on the internet. You just have to choose a reliable site and after that, you can download as many mod apps as you want.
Before you start downloading mod APKs you will have to enable the 'unknown sources' in your phone. By doing so, you can download apps and games from third-party sources. But you need to be very careful while downloading a mod app or game. After all, you wouldn't want to risk the safety of your device.
Why Are Mod Apps So Popular?
There is a reason why modded apps and games have become so popular these days. A mod app works exactly like the original one. The only difference is that the former has been modified to be better.
Here are some of the main reasons why mod apps are popular:
More Features
One of the biggest advantages of using mod apps and games is that they come with extra features. These mod apps are adapted with features that are not available in the original app. For example, you download a modded game and it has all items unlocked or more resources. You won't find the same in the actual version of the app.
Free
Although the majority of the games and apps we use are free. But many of them have in-app purchases where you have to use real money to purchase the items. Most of you don't want to spend money after a mobile game. In such situations, you can consider downloading the modded app as they have no in-app purchases. Not just that, but you can also find mod APK versions of apps that are not free.
Easy to Use
Mod apps are just like the original ones. They function the same way and feature the same interface. The only difference is that they have some additional features. You use a mod app the same way you use the original one. But you have to download a mod app from a third-party source online. This is because GooglePlay store doesn't allow mod apps in their app store.
It is because of these reasons that users look for mod apps. They are mainly popular among gamers as they get many extra features.
How Safe Is It To Use Mod Apps?
Many users refrain from using mod apps as they worry about the safety of their devices. Well, truth be told, when you are downloading a modded app, you are risking the safety of your phone. This is because you are downloading the mod APK from an unknown source.
There are hundreds of mod APK websites available out there. But not all of them are to be trusted. Some sites lure users only to install malware on the device. This is why you are recommended to go to a reliable source.
Before you start downloading mod apps and games, you should always check the ratings and reviews of the site. If the site is used by a lot of people, then it's a safe one. Look for the top mod APK websites on Google and find the one that is suitable for you.
Final Words
Mod apps and games have been around for decades. With each passing year, they are only getting more popular. There are millions of people who use mod apps. Now that you know what mod apps are what benefits they offer, you can try downloading some of them from this website.
Editorial Staff of the TechnoRoll, are a bunch of Tech Writers, who are writing on the trending topics related to technology news and gadgets reviews.