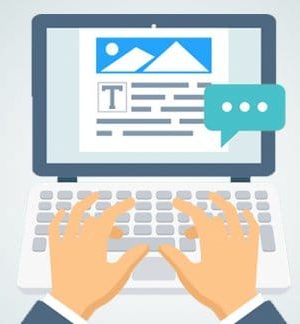 Thinking about relocating cross country? Moving can be an exciting experience but it's certainly one of the most stressful. Such a transition is overwhelming because of a myriad of reasons. Nobody likes to step out of their comfort zone and changing places requires just that.
That besides the financial burden you're put under which is obviously not easy at all. You have to think about everything from accommodation to commuting. Moreover, being surrounded by faces you don't recognize can make things all the more difficult.
Nonetheless, you shouldn't let any of this stop you if you've landed your dream job. Perhaps you're getting a better salary, or maybe you've been promoted to a CEO position in another region. These are the kind of things that justifiably sanction a move.
On the other hand, you could be moving because of a spouse or your children. The reasons can be plenty but at the end of the day, the goal is to manage your career successfully.
Rest assured, there are thousands of people who've been in your shoes at some point in their life. And learning from their experience grants deep insight into how you can absolutely nail the cross-country job change process yourself.
Follow these 4 tips and you'll be good to go
1. Apply For Multiple Jobs
Unless you have already landed a secure job at a company, make sure to send your resume to a long list of relevant companies in the new location. This doesn't mean that you should shoot your shot wherever, rather, you should have a strong backup plan.
Remember, your new job may be giving you a lot of money, but what if you don't like the culture then go for online jobs for teens? You would have already expended so much time and effort finalizing the move that leaving would be nearly impossible.
However, it should never come to that which is why your best option is to conduct thorough research into the job market of the place that you're going to. Find out about other organizations and keep them on your radar!
2. Be Social
One of the biggest problems people face when they move to a new place is not knowing anyone. Of course, it will be that way at first no matter what you do. But, the pace at which that can change is up to you .
Moving across the country presents a massive culture shock which can be easily overwhelming. Verily, you need to immerse yourself in getting to know others and make a conscious effort to get your daily dose of human interaction. Not only will this help you at work, but it will also allow you to move around by relying on those you trust.
Plus, who doesn't like new friends? If you're an introvert, this is naturally the biggest challenge out of it all. However, don't lose hope!
3. Check Out A Local Storage Option
Renting or purchasing a house in a new area can break the bank. Inflation, exchange rate differences, and other factors add to this ordeal which is why a lot of people start by living in cheap apartments.
Naturally, an apartment doesn't offer enough space to house every single thing you own. And throwing your valuables away is out of the picture. However, don't panic because there's another way. Why not invest in a local storage option?
Essentially, these are units where you can store your valuables without forcing them into a closet inside your home. From heavy equipment to those extra things you wanted to bring along, all of it is included.
For people across the UK, STORED self storage offers the perfect solution. It is one of the country's longest-standing storage companies that has proved itself over the years. With reliable staff, quick response times, and affordable prices, STORED self-storage is definitely a crowd favorite.
4. Hire A Reliable Moving Company
Moving cross country is daunting and not just because you have to settle elsewhere yourself. While you can manage yourself in the transition, you must think carefully about all the things you're carrying. Your cherished belongings can be damaged or lost when they aren't handled with care and that's something you should avoid at all costs.
Verily, hiring reputable movers is always a good idea. An even better one is to look for a company that provides impeccable storage and moving solutions all in one place. With STORED Self Storage, you get this and a lot more.
The company flaunts a reliable team of movers who take your things from one place to another while making sure they remain safe and protected.
This way, you don't have to go through the hassle of renting a truck or even get involved in the scramble. The Storage Outlet is located locally in addition to various company offices across London. So, make sure you go with a local storage option that doesn't disappoint.
Do What Matters: Have An Open Mind
While the other tips on this list deal with the logistical process of it all, having a broad mind is the one thing that ensures your move will be successful no matter what. Getting to know more people and picking out the storage outlet closest to your place is very practical, but what's the point if you're not even content?
Keep in mind that relocating for career purposes may not be as exciting as you previously thought. There are considerable challenges involved and the only way to overcome them is by finding a silver lining.
So, don't lose hope and maintain a positive attitude. Naturally, you will feel exhausted both mentally and physically, but keep your eyes on the goal. Moving is often like restarting your life, thus, you have countless opportunities to get what you've always dreamed of.
If you're relocating with family, take them along your journey and navigate better ways to settle into your new space. Work hard at your job, secure your belongings with STORED Self Storage, and enjoy this new phase of your life.
Follow Technoroll for more!