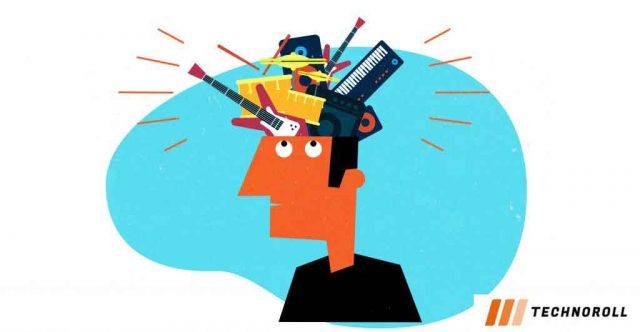 The Covid-19 pandemic has forced businesses to adapt quickly to the new normal and find new methods to communicate with their stakeholders, consumers, and employees. The crisis has affected nearly all economic sectors in India and accelerated digital transformation initiatives in all industries. 
Data centres are the savior in these tough times as they provide the IT infrastructure the backbone that handles sudden spikes in virtual connectivity to ensure people can go about doing their jobs and personal work without internet interruptions. 
Change in Social Behavior
Data centres thus fully supported digital transformation during the pandemic and during the countrywide lockdown. People kept away from offices and public places and relied on the internet to communicate with their contacts. Consumer preferences shifted from audio and radio channels, and OOH billboards, to video, social media, and streaming services. 
Similarly, corporations also changed their strategies to a remote working system and remained operational even during the darkest hours of the lockdown. 
All of this due to a robust ecosystem of data centres offering reliable and robust support to their daily operations. 
Technology Edge
Data centres have become crucial 'in the new normal' as they provide mission-critical infrastructure and amenities. Factors like the drive for data localization, digital payments, data-based business models, and greater e-commerce penetration are expanding the need for data centres. In the Asia Pacific, investment in data centres rose to 30% in 2020, up from 18% in the previous year. 
The increased use of cloud computing, IoT (Internet of Things), 5G, and big data, and the need for fast and reliable data storage and processing has made data centres a valuable commodity that facilitates and supports remote work during the pandemic. 
The data centre market in India is predicted to top $4 billion by 2025, growing at a compounded rate of more than 4%[1]. Chennai and Mumbai are emerging as leading hubs for these facilities. It has become mandatory for businesses to migrate to virtual infrastructure and focus on connectivity and digital channels. Data centre support not only future proofs digitalization initiatives but is also critical for the functioning of companies and can bolster their digital engagement with consumers. 
Enterprises of all sizes are turning to digital and contactless services in keeping up with new requirements in the Covid-19 era. For this, they need to upgrade their infrastructure to boost user experience, accommodate growth, and streamline management. To ensure ready access to data and the smooth working of all operations, improved connectivity is crucial and data centres can play a big role here. 
Along with enterprises, data centres are also evolving to meet the growing demands. They are removing latency obstacles in interconnectivity and are at the forefront of digital transformation. Trials conducted in Australia indicate that it is possible to transfer data at speeds of up to 600GB a second[2]. This shows that connectivity is improving every day which will only accelerate the pace of digital transformation. 
The support of data centres is needed to automate, centralize, and deliver data flow in a secure manner with enhanced connectivity. Next-gen data facilities are laying the base for 24/7 disruption-less virtual spaces, making customer experience more convenient.  
Go Digital with STT GDC India 
Data centres are the technological foundation that are powering digital growth in today's world. They enable companies to launch new business ideas, concepts, and models in this Covid age. Data centres are making the Indian economy more resilient and priming it for innovation and growth. Data centre providers are leaving no stone unturned in ramping up their capabilities and capacities so that their facilities can continue to drive technological and business transformation. 
STT GDC India is a leading player in the data centre market in India, operating 18 state-of the-art data hubs in nine cities. These facilities provide exceptional operational support services to clients, empowering them to innovate fearlessly and get ahead in the digital age. In today's uncertain world, STT GDC India's data centre services constantly strive to reliably meet growing demands and requirements from companies implementing digital transformation initiatives. 
STT GDC India works closely with clients to understand their business needs and presents relevant services from its large catalog of support features. 
STT GDC India's technical team goes on-site to ensure the client's mission-critical operations are functional 24/7. Clients can depend on the provider's qualified and experienced techs for prompt and knowledgeable support when they need it. 
Follow Technoroll for more!
Editorial Staff of the TechnoRoll, are a bunch of Tech Writers, who are writing on the trending topics related to technology news and gadgets reviews.