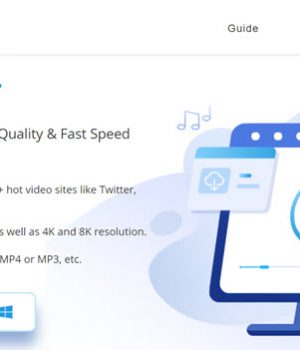 Ordinarily, as a YouTube user, you would go to the website to watch a video online. This is what Google wants you to do, but sometimes this is not possible. Perhaps the Wi-Fi connection you have is not strong enough or you are in a location without adequate 4G connectivity. This, therefore, creates the need to download YouTube videos onto your device so that you can watch them offline.
But because of copyright issues and other restrictions, you may already know that there is no way to download the videos directly from YouTube. There are, however, third-party tools that can help easily download videos from YouTube and other video-sharing sites. Here, we review ClipDown Video Downloader, one of the best downloaders in the market.
Why Choose ClipDown Video Downloader?
ClipDown Video Downloader is a simple tool that can easily and effectively download videos from numerous video-sharing platforms including YouTube, Facebook, Instagram, Twitter, Tumblr, Vimeo, Dailymotion, etc. Its very simple user interface allows users to download the videos in very high quality; up to 4K and 8K resolution in a matter of minutes.
Numerous additional features including the ability to convert YouTube videos to MP4/MP3 make it one of the only effective downloaders you can choose.
Other Features Worth Noting
The following are some of the main features that make ClipDown Video Downloader a comprehensive solution for most users;
In addition to single video downloads, you can also use ClipDown to download entire playlists or all videos in a YouTube channel without losing the video quality.
You can also easily download the video's subtitles and thumbnails in addition to the YouTube video.
It is also one of the best ways to extract audio from YouTube videos, saving then in high-quality MP3.
ClipDown can also be used to download private YouTube videos and playlists without needing to sign in.
Customer Support
ClipDown Video Downloader provides unmatched customer support services even to customers who are using the free version of the program. There are also extensive how-to articles in the knowledgebase and FAQs to answer any questions you may have about the function of the downloader. If you are unable to find an answer to your question or you encounter problems using ClipDown, don't hesitate to email the technical team for further assistance.
Pricing
ClipDown Video Downloader comes in two versions; the free version and the premium version. The free version is available free of charge and has numerous very useful features, allowing you to download up to 5 videos for free.
If you would like to lift this restriction and download as many videos as you want, you can upgrade to the premium version. In addition to unlimited downloads, the premium version gives you access to priority support and an ad-free downloading experience.
How to Download YouTube Videos using ClipDown
Downloading a video using ClipDown is a very simple process; just follow these steps;
Step 1: Download and install ClipDown Video Downloader on to your computer.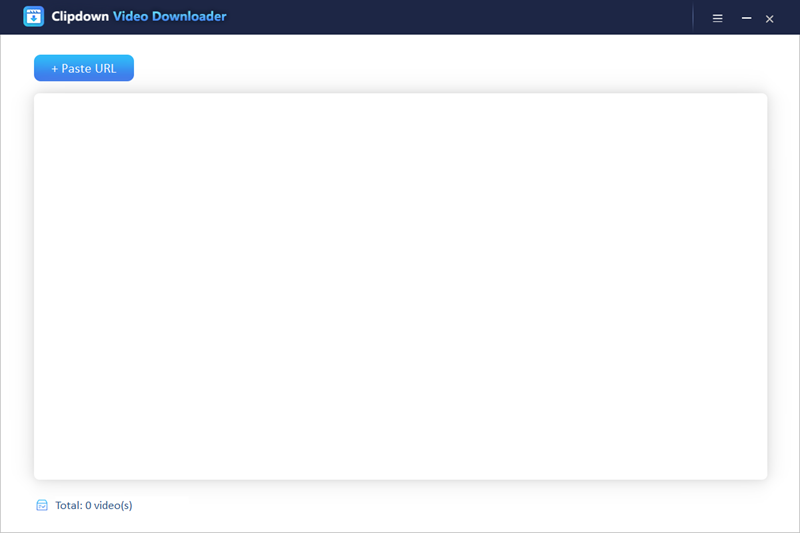 Step 2: Now go to YouTube and find the video you want to download. Copy the video's URL.
Step 3: Then open ClipDown and paste the video's URL into the program. The downloader will analyze the link and provide you with different options to download the video in terms of quality and output format. Choose the option you want.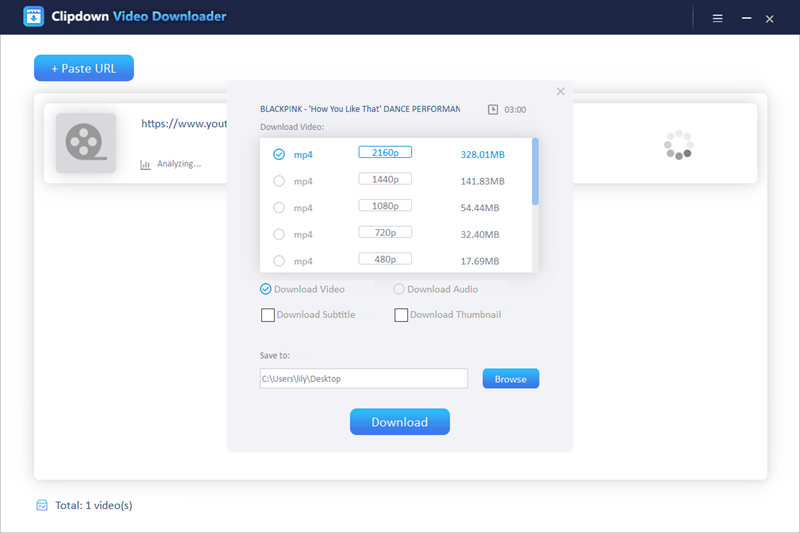 Step 4: Click on the "Download" button and the download process will begin immediately. Once the process is complete, ClipDown will notify you and you can open the video to watch it offline. The video will be saved to the pre-selected folder.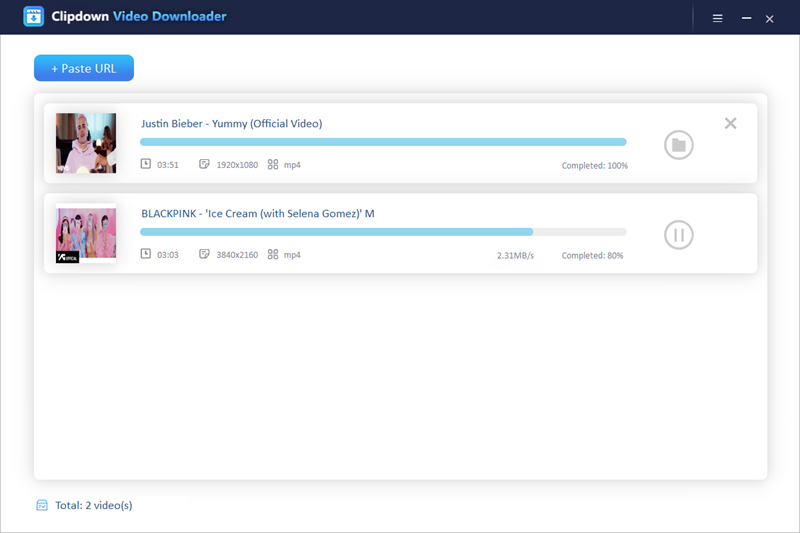 You can find a more detailed how-to guide on the ClipDown official website.
The Bottom Line
Thanks to its ease-of-use, effectiveness, and the fact that it supports downloading videos from numerous video-sharing sites, we can safely say that ClipDown Video Downloader is one of the best ways to download YouTube videos for offline viewing.
The user interface simplifies the process even when you're downloading more than one video at the same time and the reasonable pricing plan makes it an affordable tool to use; totally worth the money if you will be downloading a lot of videos.
Follow Technoroll for more!