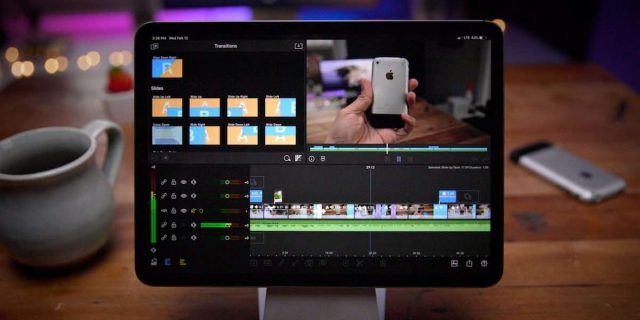 Finding a reliable video maker is a daunting thing altogether. Since thousands of video editing tools have been introduced that claim to be the best, it is pretty tough to select a worthy one.
Unfortunately, you can't assess the video editing tools by using them one by one, it will take some time, and you'd probably not like it this way.
To make your job easier, we've reviewed quite a few video editors and shortlisted the five best video makers for you.
If you're unable to find a worthy video maker to generate impressive content, HitPaw video editor can be a hell of a game-changer for you.
It has all those ingredients that are needed to become a fascinating and unique video editor.
Besides offering roller coaster services, the HitPaw video editor maintains a pretty intuitive and straightforward user interface.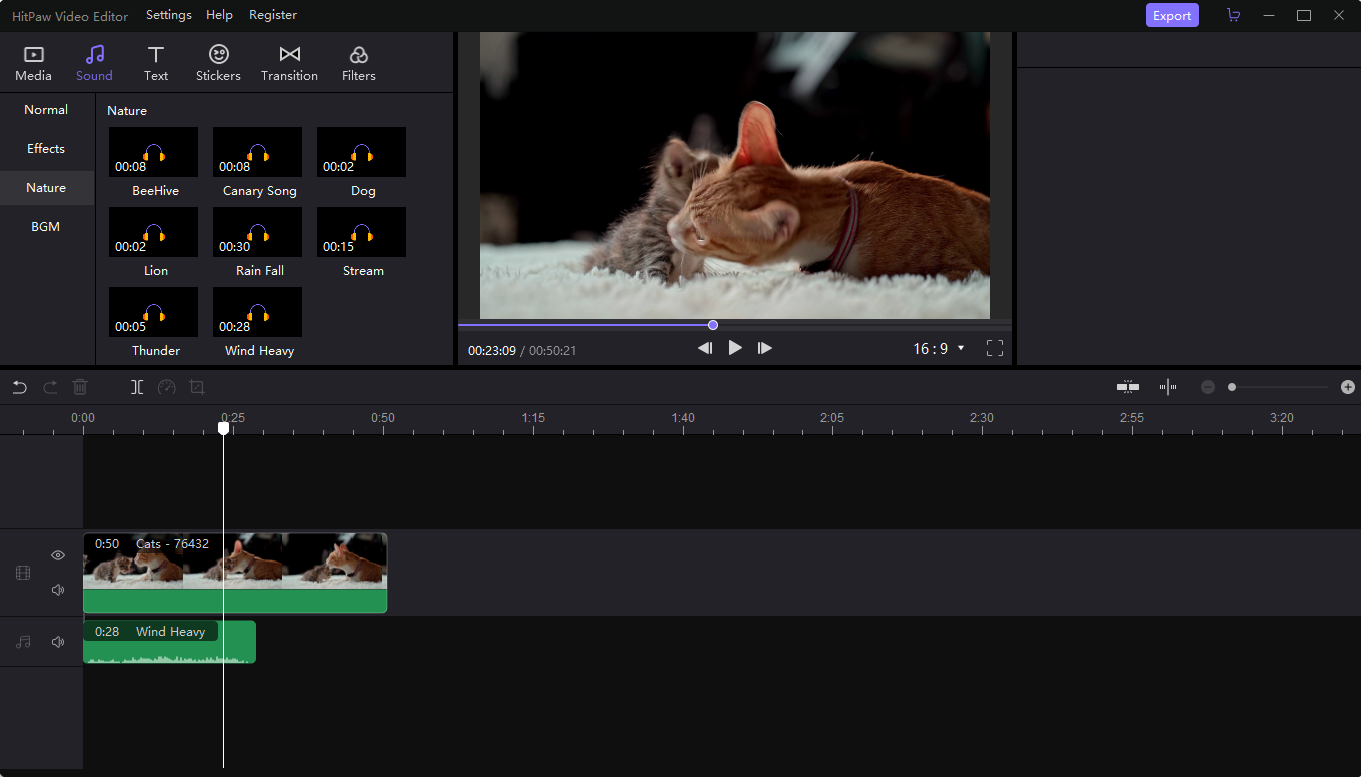 Features
You can take the opportunity to add some beautiful effects and filters to your video clip using HitPaw video maker for PC.
Using this breathtaking tool, you can add various stunning editing options like transitions, video templates, text effects, themes, audio music, and many more.
Files can be added to the unlimited tracks, which allows you to edit easily.
People's Thinking
The users' reviews regarding HitPaw video editor suggest that they've liked the video editing to a great extent due to its unique and popular advanced features at reasonable rates.
2. VSDC – Video Maker for PC
If you're looking for a powerful and user-friendly video maker at the same time, VSDC is the best option for you.
This free video editor has many fascinating editing options for improving audio, editing video, capturing desktop screens, and recording voiceovers. Over five million users have been using this majestic video editor.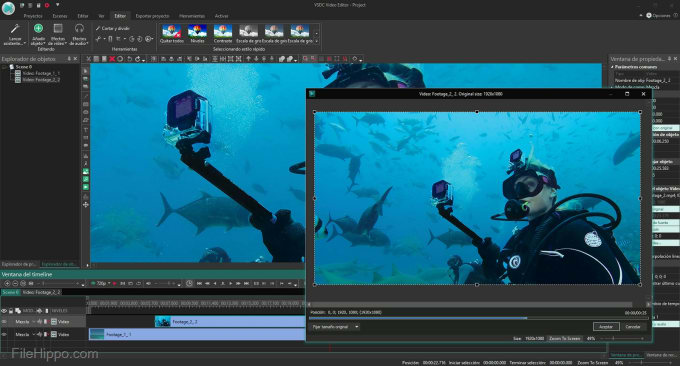 Features
VSDC supports multiple formats, including FLV, MP4, MPG, MOV, MKV, etc.
It offers a fascinating Chroma Key tool for removing the green background.
Various majestic video effects include transitions, filters, picture-in-picture, etc.
People's Thinking
The public reviews related to VSDC are heartening to come across. There are many things to talk about this tool, but this editor's modern features and professional services are two standout aspects.
3. HitPaw Free Online Video Editor -Video Maker Online
If your computer is running out of memory space, but you'd want to have a video editor to edit the video, HitPaw Online Video Editor seems to be an appropriate gig.
It allows you to edit your video without any complications. Besides providing a slick interface, it comes with some unbelievable features to impress the users.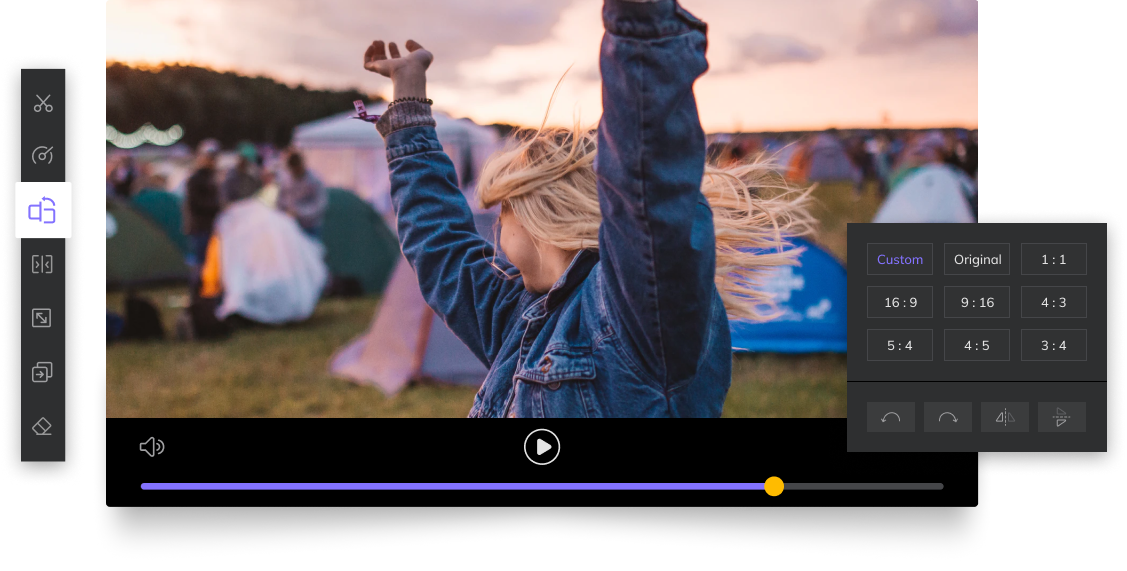 Features
Whether you want to rotate a video or convert your video clip to a GIF, HitPaw free online tool always comes with the right solution.
Using this tool, you can enjoy the video editing options like screen recording, removing the watermark, Video to GIF, and video editing.
Apart from supporting various file formats, it lets you export your video to YouTube or DailyMotion.
People's Thinking
Due to its slick interface and marvelous ability to edit video, many users have rated this tool as the best online editing tool in the current time.
4. Invideo -Video Maker Editor
InVideo is another free video editor that sets apart many other online editing tools with its mesmerizing services. Since it is browser-based, you'd not need to download the application on your computer.
It supports both Windows and Mac has been a pure game changer for many content creators. To edit the content on this tool, you'll only need to sign up with an account on its website, and you can start the proceedings afterward.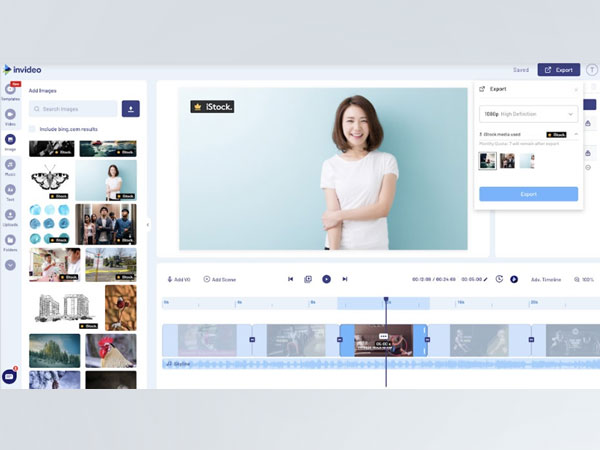 Features
Using InVideo's intuitive UI, you can generate captivating and scintillating videos faster than you think.
To make your content look beautiful, you've got 2000 different templates to pick from
InVideo online tools offer tons of professional and advanced video editing options, including color correction, layers, filters, transitions, and animations.
People's Thinking
The majority of the users love editing the video in InVideo because of its quick services. Apart from being competitive with its alternatives, InVideo is remarkably easy to use.
Moreover, many content creators have been impressed with the way this tool offers sensational video editing options to choose from.
5. Shotcut -Video Maker for Free
The shortcut is a courageous video maker available for Windows, Mac, and Linux. It comes with some stunning features to make your content look out of the ordinary.
Unlike other free video editors, it doesn't offer mediocre services. Instead, you'll get high-quality and professional services using this tool.
It is why you don't need to look for an expensive video editor to edit your content; opting for Short video maker free will help you serve your purpose.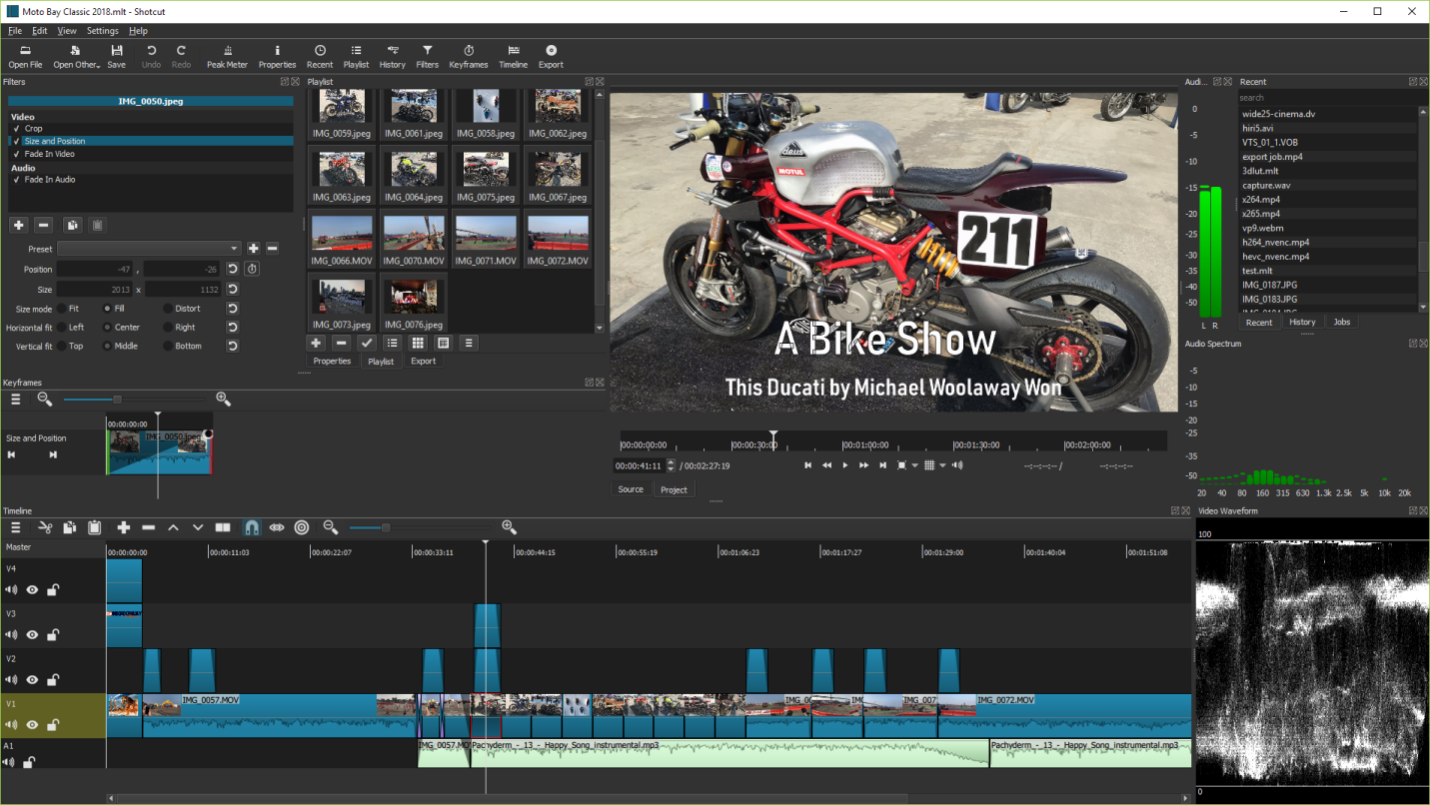 Features
It comes with a user-friendly and straightforward interface.
You'll get stunning features like transitions, picture-in-picture effects, text, layout, theme, slideshow video, etc.
It allows you to export the edited file to any platform you want.
People's thinking
One thing the users' have admired the most is its ability to create flawless content pretty fast.
Final Thoughts
If you're searching for a video maker that can add value to your content, don't look beyond this article, we've mentioned some of the most effective video editing tools. All these video editors are sensational and can serve your purpose pretty well.
Of all the video editing programs, HitPaw video editor stands tall when offering stunning editing services. It has been making a considerable mark in the video editing field with mind-blowing features, and it is worth trying. Want more? HitPaw has kicked off its Black Friday Promotion online a few days ago and if you are interested in finding some more, here is your chance.
Follow Technoroll for more!
Editorial Staff of the TechnoRoll, are a bunch of Tech Writers, who are writing on the trending topics related to technology news and gadgets reviews.