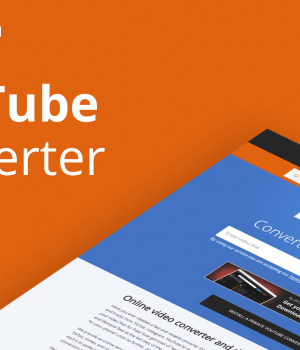 We can find almost any kind of video on YouTube. There are movies, music videos, comedy clips, workout videos, vlogs, cooking series, and so much more! Is watching videos online included in your past time? If so, do you prefer watching a downloaded one? Or via online streaming? Some would say they like online streaming because they worry about taking up space on their device. Others will say they choose to download videos to keep them for the longest time they want to. However, YouTube's download feature does not apply to some videos, which is why many are using YouTube to mp4 converters to download videos for personal use. An excellent YouTube converter will make your download wish come true.
2conv: An Overview
Most of the time, we download our favorite videos offline to watch them anytime and anywhere we want, even when the wifi is out. If you're looking for a great YouTube converter, then you should definitely try 2conv YouTube to mp4 converter. The site offers you the choice of using online conversion or installing its software application. It is designed and created by teams who are enthusiastic about providing a converter site that is free and not complicated to use. There's no need for you to set up an account to start working with 2conv. Just visit its official website, and you're good to go!
Are you wondering if 2conv is a safe site? Yes, 2conv is a safe and reliable converter. We usually worry about visiting different unfamiliar websites because of possible malware threats in every click. But not with 2conv, where it's always safe with every click!
2conv Great Features
Aside from the fact that you can access it for free, 2conv is a converter and software that is very convenient to use. It allows you to convert and download any videos you wish to have from YouTube. Check out several distinct features of 2conv:
Convert and download videos directly by visiting the 2conv official website. You can search using your mobile or PC.
Conveniently install 2conv YouTube to mp4 converter software without the need for any additional software extension.
The website welcomes users from different nationalities as it offers 23 languages to choose from, such as Korean, Portuguese, Italian, and French. Users can freely choose their mother tongue for easier understanding.
The 2conv runs efficiently in various operating systems like Mac, Windows, and Linux. It also works smoothly on iPhones and Androids devices using Chrome, Safari, and Opera.
Downloaded files are also compatible with other digital devices, such as Smart TV and media players.
Since we all want the highest resolution possible when watching videos, you can always go for the HD format after the conversion process. Choose between 'mp4' or 'mp4 HD' video format.
The conversion and download process works at an incredible speed.
Save the videos permanently on your device until the day you decide to delete it.
It also gives direct-to-the-point instructions about the conversion and download process.
How to Convert YouTube Videos to Mp4
Join millions of users worldwide in converting and downloading all the videos you like from YouTube. Take a look at these specific instructions on how to use 2conv:
Just search for the 2conv YouTube to mp4 converter on your PC or mobile device.
Go to YouTube and choose a video that you wish to save on your device.
Copy that video's URL.
Go back on the 2conv converter and paste the link in the field provided.
Choose between mp4 HD or avi HD for the quality and format compatible with your device
Click 'convert' to start the conversion process.
Once the conversion is finished, click on 'download'.
Be patient and enjoy your newly downloaded mp4 video from YouTube!
Final Words
It is essential to have a background check first for any converter websites scattered over the internet. The expert programmers behind the making of 2conv are determined to offer an easy to use website accessible to a wide range of users. We can't wait for you to try the 2conv online converter and software! You can also share this article with anyone who's searching for a great tool!