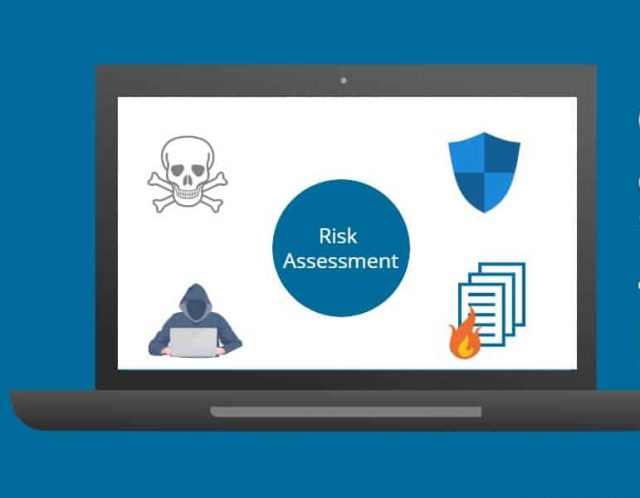 Every business, big or small, in healthcare, tech, manufacturing, and other industries, faces cyber risk. And it seems like we hear about another cyber security issue nearly every day these days. This tendency is expected to continue until 2021, and it is worsened by hackers taking advantage of the epidemic. 
Cyber insurance coverage was first provided via either costly, highly manuscript policy forms or inexpensive, restricted endorsements to existing policies. Today, cyber insurance has evolved from a specialized risk transfer instrument to a crucial need for corporate risk management. Many customers still ask us, in some form or another, "What actually is covered in a cyber insurance policy?" Some businesses even question whether the cyber risk is insurable. The good news is that cyber risk can be insured. This post will explain how cyber insurance works.
What is Cyber Insurance?
Unfortunately, data breaches and other cybercrimes are all too frequent. Data breaches have resulted in significant penalties and legal costs – not to mention difficulties – for a cheap retail chain, one of the nation's biggest banks, a well-known health insurer, an entertainment channel, and the federal government in recent years. However, it is not just big companies that are vulnerable to being hacked or infected with a virus. Did you know that 55% of small companies have had a data breach and that 53percent have had several breaches? A data breach may harm more than just your small-business computer system; it can also harm your reputation and endanger your customers and/or workers. As a result, cyber insurance is wise protection for any size company.
In general, cyber insurance protects your company against responsibility in the event of a data breach involving sensitive client information such as Social Security numbers, credit card details, account numbers, driver's license numbers, and health records.
What Does Cyber Insurance Cover?
In addition to legal costs and expenditures, cyber insurance usually assists with:
Informing consumers of a data leak

Restoring impacted consumers' personal IDs

Recovering lost or corrupted data 

Restoring damaged computer systems
Most jurisdictions require businesses to notify consumers of a data breach containing personally identifiable information2– a costly procedure. Even while most states do not compel businesses to provide free credit monitoring after a breach, such a gesture may go a long way in terms of public relations.
The Best Cyber Insurance Is As Unique As You Are
A one-size-fits-all policy is seldom the greatest match for the majority of businesses. True, most cyber policies include some mix of the aforementioned coverage components; and in a well-brokered cyber insurance policy, the fundamental ensuring contracts will be covered up to the full policy limits. However, in addition to the basic insuring agreements, there are many coverage enhancements that are more complex and offer greater coverage––especially for new purchasers and circumstances that are not previously well known.
These additions to cyber insurance coverage are not always accessible unless you know what to ask about, and if they are, they are usually restricted to a sum smaller than the entire policy maximum.
1: Social Engineering
Phishing emails may be very damaging to your financial flow. Social engineering coverage is intended to protect businesses against instances involving money transfer fraud. The most frequent scenario is an employee who has been tricked into transferring funds from your savings accounts to a hostile hacker.
Most contemporary crime insurance plans include social engineering coverage, often with higher sub-limits and wider coverage than a malware insurance policy. It is critical to consult with your broker to know how a cyber and crime insurance policy may collaborate on social engineering coverage to your advantage.
2: Reputational Harm
The ongoing financial effect of a cyber incident owing to brand reputation damage is referred to as reputational harm. The rapid increase in cyber security breached has led to the insecurity of smart homes, it is advised to always use alarm installer insurance to protect the home. This is often confined to a specific time period and involves aversion to a brand in the aftermath of a reported cyber incident, such as a privacy breach or security breach.
3: Bricking
This upgrade covers the expense of replacing technological equipment that has been rendered inoperable due to a malware attack. You'll know where to seek coverage if your laptop or server becomes as valuable to your business network as a masonry block.
What Cyber Policies Don't Cover
Cyber plans, like other insurance contracts, exclude certain kinds of claims. Here are some examples of common exclusions:
There was bodily harm and property destruction.

Intentional dishonesty on the part of the insured.

Terrorism and war.

Contractual responsibility.

Failure of a utility.

The cost of restoring computer systems to a greater degree of functioning than they had before.

Acts carried out prior to the retroactive date (if the policy has one).
Be mindful that simply though you have some other policies in place that may be triggered in the case of a cyberattack, there are likely gaps in which damages they will pay. In reality, a number of businesses have filed lawsuits against insurance providers because their cyber claims were not covered by non-cyber coverage.
These cases highlight the critical notion of "Silent Cyber," which refers to conventional insurance plans such as asset-liability, general liability, or directors and officers insurance that are silent on whether they would cover any of the repercussions of a cyber assault.
What Is The Future Of Cyber Insurance?
Due to a rise in the frequency of cyberattacks and an increase in the brazenness of hackers with campaigns, cyber insurance will change in the future. As previously said, cyber insurance providers will not want to sell coverage to companies that do not care about cybersecurity.
It's a reactive action for the insurance company to pay out a claim, and it's expensive for them. Many cyber insurance providers are beginning to adopt a more proactive approach to helping their clients stay safe online, rather than just paying out if anything goes wrong.
Follow Technoroll for more!
Editorial Staff of the TechnoRoll, are a bunch of Tech Writers, who are writing on the trending topics related to technology news and gadgets reviews.