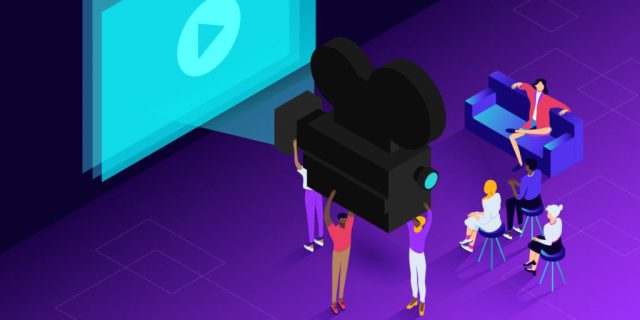 2023 is promising to be a big year for content creators. Thanks to Elon Musk and several other innovative individuals worldwide, Artificial Intelligence is taking us all by the throat. And trust me when I say we aren't even prepared for what is yet to come; video content isn't an exception.
With the advent of AI video generators, content creators can now create videos effortlessly, with or without professional knowledge or experience with traditional video editing software.
Now, as a content creator, regardless of the purpose of creating, you can save energy and time by exploring any text to video AI applications. The best part is that you no longer have to face the camera! These AI video generators can help create professional video content without needing to appear in them.
However, these text to video applications are already plenty and still increasing. Therefore, choosing one that best suits your needs and preferences may be somewhat challenging. But this is where this article comes in handy.
Here, I have carefully outlined the best 5 text to video AI video creators you can use for your business, individual, teaching, etc., purposes.
Let's get started!
Top 7 Text to Video AI Video Creator
1. Movio
This one is my favorite on this list, especially for creating or editing videos in as many languages as possible. So whether you want to create professional explainer videos, training videos, promotional videos, etc., you can trust Movio!
More importantly, you don't need to be a video editing pro to use this AI video editing software. Thanks to the available 100+ templates, you only need to choose which suits your need and edit it accordingly.
After choosing your template, select an avatar from the avatar library (you can also create yours from scratch), insert your script to drive the avatar speaking, and set the speed and accent for the avatar…boom! Your video is ready for immediate publishing or use.
Other incredible features of this text-to-video creator include the Talking Photo feature, where you can quickly turn images of celebrities to speak through text; Deepfakes to combine many scenes into a video, etc.
2. Synthesia
Synthesia is another popular text-to-video AI video creator that you can find helpful. Like Movio, this software also offers full customization options, allowing you to create a video that perfectly suits your needs using their premade templates.
You can use videos made with Synthesia for teaching, marketing, training, sales, etc., purposes. But, more importantly, it saves you money, valuable energy, and time.
You also don't need to appear in the camera when using Synthesia to create your videos, thanks to the 70+ AI avatars available for use.
3. Wisecut
Wisecut allows you to incorporate background music and subtitles into your videos while editing, thanks to its auto-translation capabilities. It also allows you to create a storyboard to support your script, allowing you to edit the video and script simultaneously.
Whether for vlogs, YouTube videos, or online courses, you will find Wisecut handy. More importantly, Wisecut is integrated with YouTube for instant publishing after you finish editing.
With or without prior video editing knowledge, Wisecut allows you to edit your videos as though you are an expert!
4. Veed.io
After Movio, Veed.IO has the simplest user interface. You only need basic computer abilities to use this AI video creator effectively.
Thanks to the full customization it offers, Veed.IO allows its users to customize colors, text (script), background music, fonts, and other exciting elements to your video. There are also several templates to choose from depending on your goal and the category of persons you're targeting.
5. InVideo
InVideo is "just perfect" for creating explainer videos. Like others on this list of the best text to video AI video creators, you also do not need prior video creation or editing experience to get the most out of this tool.
InVideo features an extensive library of up to 5000 premade video templates alongside viable customization options that allows you to tailor the templates to suit your needs and preferences.
Although best for explainer videos, you can also find this text to video AI helpful for other relatively complex tasks, including training videos, how-tos, etc.
6. Designs.AI
Designs.ai is, at best, very fast! And that's their most unique advantage. In less than 4 steps, you can have a professionally created video that you can be sure will grab your audience's attention in the quickest way possible.
You only sign up, write your script, choose your language and voiceover option, and you are good to go!
Great for promotional videos, you can use Designs.ai to support your social media marketing strategy and efforts across multiple social media platforms. Apart from creating AI videos, you can also use this tool to design logos and banners.
Final Thoughts
You no longer need to waste time, energy, and resources creating videos using old strategies when AI can be very helpful. The text to video AI video creators reviewed in this article will help you get started on the right foot, creating videos for various situations.
I hope you find this article helpful; should you have further questions, don't hesitate to ask via the comment section.
Follow Technoroll for more!
Editorial Staff of the TechnoRoll, are a bunch of Tech Writers, who are writing on the trending topics related to technology news and gadgets reviews.