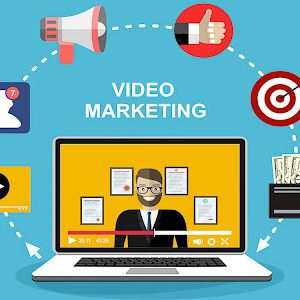 The future is HERE!
A few years ago, CISCO made the bold claim that video content is the future and will dominate the internet traffic. How right were they?
It's estimated that videos crossing the internet every second will be close to 1 million by 2022. This means that there's a high probability of someone online watching a video above anything else.
The rise in popularity can be attributed to the fact that it's easier to consume videos than any other medium. Seeing how vital videos have become, there's no wondering why almost everyone is investing in making videos.
Are you looking to make professional-like videos? You've come to the right place. Stay with us and learn three crucial ways to get started on video content for any purpose.
Set Clear Goals
Like with any other content, you don't just wake up and hit the record button. There are so many details in play before you can put out successful video content.
Start by setting clear goals. Like with other marketing strategies, define the intended results of your video content. From increasing traffic to your site, increasing your brand awareness to improving customer retention, and increasing conversions.
Whatever your intended result is, have it spelled out. This will enable you to develop video content ideas geared towards achieving your goals.
This is true as they all require different strategies or approaches, formatting, and messaging.
With clear goals in mind, conduct thorough research on it. This will help you become more acquainted, and you're ready to go to the next step.
Select a Format
 Choosing the correct format will be the next crucial step. There are so many video formats out there, and you need to select one and purpose to stick to it. Going with several formats can be challenging to build a solid audience base.
Picture this: you start with a user-generated content video, then a q/a interview-based video, and later a product review video. Your audience will have a hard time following, and it will be next to impossible to build upon that following. The audience is more likely to like one video over the others.
Stick to one format for a while, then put another content and gauge the reaction and response.
Action
By now, you've set clear goals and selected a format. The next step is to take action and execute your plan.
Start recording videos now. If you don't have a budget to hire professionals, you can start recording with your iPhone. Commit to recording a few videos every month.
As your content gains traction and generates buzz, you can hire professional video content creators to record and piece them together.
Remember, you also stand to earn with quality content and a solid audience. All you need to do to boost your revenue is to tap into an online network of advertisers.
For more information on video content marketing, visit AdSense for YouTube today.
Create Quality Video Content
Now you're set. With this guide, you're well on your way to starting making video content that will boost your business. Follow it and grow a solid base audience in no time.  For more amazing Digital marketing, Crypto, and Business content, please visit our website today!
Follow Technoroll for more!
Editorial Staff of the TechnoRoll, are a bunch of Tech Writers, who are writing on the trending topics related to technology news and gadgets reviews.