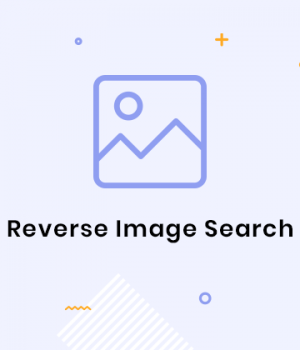 The web is swarming with images, and a lot of them are not what they seem. Reverse image search makes it easier to identify duplicate photos and fake people who are using different display pictures.
Thanks to the latest technology which provided the facility which dominated the field. Whether you want to use the web-app or get browser extensions to browse with photo-based queries, you will get the finest results ever with the least time and effort utilized.
Are you still thinking why you should get your hands on an image finder? There could be variable motives, but usually, it's either to authenticate any photo, finding its original location, or track its usage across the web. A detailed version of the latter sentence is available in the next section; keep reading.
Tracking Image use
If you have a website, circulate flyers, publish press releases, or post copyright images online, you can assume that your pictures are going to be re-utilized. Image finder tells you when and where. After that, you can decide whether the re-utilization is valid and legal, or illegal to take necessary action.
Searching for public and advertising pictures will show you how much grip your press released content got. In this way, you may well find coverage that a keyword search can skip; perhaps when done in different languages. You may also find your pictures re-utilized in contents you are not contented with. If so, you can make sure they are correctly captioned and attributed.
You may also find webpages using your content by linking the photo on your website rather than theirs. In that case, people replace the original photo with a less appropriate one with the same file name. Either way, image finder provides a lot of valuable information that you couldn't easily find any other way.
Authenticating images
When you see a picture in your email or on the web, you don't know how old it is, or what is its source. Image finder helps you with that.  For instance, you are thinking about publishing a picture online or in print. Are you sure the supplier owns it? Is it genuine or has been modified? How old is it? How often has it been used before? Is it value for the money or not?
There are thousands of cases where a quick reverse image search has or would have, resolved major concerns like this. Sometimes a photo depicts a particular event, but it was taken earlier, at different events. This happens with tweeted pictures and news most often. It might be a mistake by the provider, or could also be an attempt for deception.
Image finder usually brings up numerous photos that appear to be the same, but on closer examination, they are different. Sometimes a face may have been changed, or something may have been removed or added to the picture. From cropped to altered photos, this web-based utility holds your back and identifies them using the Content-Based Image Retrieval (CBIR) technique.
Finding people
It's naïve to assume everybody is who they claim to be. What appears to be an attractive young woman making friends with colleagues on LinkedIn could be a hacker phishing for information. Surprisingly, often these photos are stolen profile pictures of another person on social media.  Scammers often use photos of long-forgotten film actors and writers likewise.
One day, an image finder could prevent you from being scammed or tricked. Instead of entering the same query on different sites to search by image, why not using an all-in-one tool. Yes, that tool is a reverse image search. With a single click or tap on your smartphone, it will scan the huge databases maintained by Google, Yandex, and Yahoo and bring out the usages of your pictures.
Flipped Images
Sometimes pictures are flipped, or in other words, laterally reversed. It is an option worth trying when using the reverse picture lookup tools. Now you can easily find similar images while using the right tool. Within the pre-web era, a flipped photo of a famous guitarist was published. Dozens of fans spotted that he appears to be playing his guitar the incorrect way.
For these similar reasons, image finder is now a critical tool to use for mainstream publications, especially news organizations. No need to invest hours on browsing and scanning the photos anymore because now anyone can roll in the hay in just a few seconds 
In the End
What we have discussed in this article allows you to realize how image finder helps you to protect your online reputation and build your brand with less hassle. Hopefully, you will be able to start taking advantage of it.  Search by image can help you improve the web page's worth and improve your sales while providing users easy to access data.
Check Technoroll for more informative articles.
Editorial Staff of the TechnoRoll, are a bunch of Tech Writers, who are writing on the trending topics related to technology news and gadgets reviews.