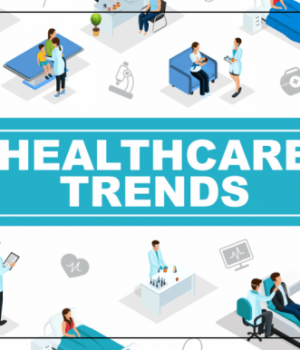 The healthcare sector continues to evolve, and technology has been at the forefront. In addition, the global pandemic has also contributed towards accelerating health software applications.
Digital technologies are being implemented in the health sector to facilitate efficient care delivery. As a result of the pandemic, more patients will want to avoid crowded areas, including medical facilities, which gives enough room for healthcare software development trends. Read on to see the top five trends of healthcare software development and an additional two software playing an important role in the healthcare sector.
1. Medical Practice Management Software
The medical practice management software helps in the routine everyday work in clinical operations. The medical management software is responsible for managing records such as appointments, medical records, finances, and accounting. For example, patients can directly book appointments using the medical practice management software.
In addition, the software has introduced a sense of uniformity as medical records are all saved in the software in a manner all medical practitioners can get access.
2. Electronic Health Record Software
The electronic health record software is a complex record storage software. It keeps the patient's name but goes further to store information such as patient medical history, allergies, demographic statistics, and laboratory findings.
The recording software is convenient in case you switch hospitals or move to a different location. The development of such software in the health industry has brought uniformity in terms of service delivery.
3. E-Prescribing Software
There was a need to have a method to contact a doctor Instantly and get a medical prescription. Some emergencies may not avail enough time to go to the hospital, and that's what e-prescribing software to sort out. The technology is used to send prescriptions to pharmacies and drug stores. Patients can get their medicine from a local pharmacy. The technology helps in eliminating issues of wrong drug issuance as the prescription is directly from the hospital.
The pharmacists will also notice in case of misdiagnoses and wrong prescriptions. The healthcare software has been designed to provide urgent care and is currently being used in collaboration with various emergency aid software.
4. Hospital Management Software
As technology evolves, there has been a need to eliminate paperwork records, although it remains a challenge. In addition, hospital management software is designed to streamline operations in the medical workplace; the hospital management software assists in billing, managing patient data, and assigning insurance.
5. Cloud Software Application
Various industries have used cloud software to secure their data. For example, the healthcare industry is also applying cloud software, and this has been noticed to increase efficiency and help cut costs.
Cloud enables doctors to save and share patients' medical records more straightforwardly and faster. The safety of records is guaranteed as no one can access the system without a passcode. Cloud computing has been integrated with telehealth apps to link doctors, nurses, and patients.
Cloud has indeed achieved the aim for timely diagnoses and medications. Tokyo company Renesas electronics corporation lauded cloud computing and the healthcare sector as beneficial and convenient in improving virtual care, telehealth, counterfeit measures, drug anti-theft, and medication adherence. There is also the benefit of uniform medical records reducing the possibility of misdiagnosis. Cloud also assures data privacy of patient's medical records.
Customer Portal Implementation
Customer portals have proved to be effective not only in the business world but also in the health industry. Customer portal has helped in the following ways:
Maintain patient record: Patients go to the hospital occasionally or regularly. Patients who come regularly usually have several documents depending on the number of visits, and all these records may not be safe enough in books. Some journals, at times, may easily get lost. Moving forward, more hospitals are now automatizing their patient records. This also helps patients and doctors interact more conveniently. For example, patients can make appointments from their portal, and the doctor can access the medical records from a single software.
Improved Interactions: By implementing a CRM solution, patients can easily access their results online from a single portal instead of the inconvenience of waiting for the doctor. The CRM solution saves the doctor several explanations and the next cause of action for every patient.

Medical Encyclopedia: customer's portal is now being incorporated with the medical Encyclopedia. The Encyclopedia has all information on the signs and symptoms of different diseases. In addition, there are everyday illnesses such as flu, headaches, and stomach aches that Patients can treat illness with over-the-counter medications.
Using the hospital encyclopedia, patients can access their symptoms online and find the causes and recommended medication. This also comes in handy when faced with an emergency and there's no nearby hospital.
e-Learning platform
Learning never stops, even in the medical field. Healthcare learning management systems are being implemented in various hospitals and medical facilities. The learning software is designed to help medical practitioners and organizations address urgent needs as they arise.
The e-learning platforms facilitate healthcare institutions with education, training, and accreditation. In addition, the software offers affordable learning. E-learning software also helps healthcare professionals stay updated with healthcare guidelines, standard procedure changes, and medical technology updates. It also allows them to earn the relevant ACLS and PALS medical certificates.
There's an option for the healthcare compliance software and generalized corporate learning management software. The generalized corporate learning management software offers training across the medical industry, while healthcare compliance software offers training and certification.
Services Delivered by Healthcare Software Development Companies
The demand for digital solutions in the healthcare industry has resulted in multiple companies offering software services. The aim is to provide functional module integration in the healthcare industry. The services offered include:
Healthcare apps: The healthcare apps are custom made depending on a state health design. The apps keep track and maintain streamlined communication across the industry.

Customs solutions: These mobile software applications are designed specifically on a hospital's request or medical facility requirement.

Healthcare software: This software can be described as an all-in-one system whose main aim is to manage the hospital's administered operations.
Final Words
Healthcare software development has made it easy for the medical industry to manage all its activities. The ability to incorporate doctors, nurses and patients in software has improved service delivery across the healthcare industry. As we advance, e-technology is expected to introduce robots. Software industries are also in a competition to make it easy for doctors and patients to interact instantly over the phone. This is undoubtedly evolving healthcare to a more convenient self-care service.
Follow Technoroll for more!