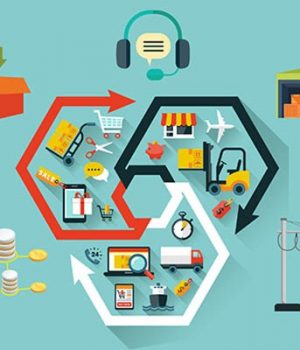 The demand for the painting business is increasing with the increase in urbanization. People prefer high-quality paints for their houses and stores to make them look lavish. There are plenty of varieties of paint that save walls from dust, rain, and everyday scratches.
As per the statistics by Statista, the revenue of the paint and coating industry in the U.S. is projected to reach $27.2 billion by 2024. This data shows how blooming the painting market is, and this is the golden period to jump into the painting business. Also, the initial investment is less compared to other businesses. The cost of starting a painting business is approx $2,000.
If you are planning to start a painting business, this blog will be a guide towards your business's successful journey.
5 Tips to Start a Successful Painting Business
Know your business and study competitors
When starting a new business, it is important to understand all the ins and outs of the market. This will help you make appropriate decisions and create business strategies. Knowing your business includes market surveys, knowing industry giants, cost estimation, marketing strategies, and much more.
One of the important parts is to study your competitors and know how they serve their customers, which hardware and software they use, their marketing strategies, and their after-service customer support. You can even generate a detailed report to summarize your study and use them as a source of reference.
Get permissions and paperwork done
Once you are all set with your study and primary plan to set up your business, you need to opt for various permissions and licenses to carry out your work legally and smoothly.
According to your state or country's laws and legislations, you must go through a series of paper drills. In some regions, it is also mandatory to pass an examination, and then you will get your business license.  
Here is a list of some papers you will require to establish your business:
LLC paperwork

Employer Identification Number (EIN)

Open bank account

Application for a loan (If needed)

Get Commercial General Liability Insurance (CGL)
Apart from these, get insurance covering your every asset and painter's. This will help you get coverage against damage of any of these.
Make basic investments
While setting up a business, you are required to make various investments. This includes purchasing tools, paints, and software, as they are the most basic requirements for your business. Also, you will require a warehouse to store your stuff. If you are expanding your business, that implies you will set up an office to manage client calls and administration work. So, it will also require a dedicated space. 
Basic investments are a part of your business; eventually, they will let you generate profits and enough funds to pay off your loan and expand your business.
Hire painters and other employees 
If you are single-handedly managing your business, then only you will be the person who will attend client calls, give estimations, go for painting jobs, and handle other work. But at some point, you will require employees for every department. Also, you should have a group of potential painters who can carry out work with utmost accuracy.
For the hiring process, make and keep a list of checkpoints. It should include various skills, abilities, and problem-solving abilities. These filters before hiring will help you find potential employees for your business. 
Setup a marketing plan
Even though you made all the investments, plans, and hired employees, your business is incomplete without getting sufficient clients. To get clients, you need to market your business in many ways. Marketing makes people notice your business, and you can make your customer base.
Basically, you will need to make a marketing plan or strategy by which you can engage people with your business. It can be in any way, online or offline.
Offline marketing involves distributing business cards, posting advertisements in newspapers, giving discounts and offers to regular clients, printing and distributing pamphlets, and all other sorts of print media and word-of-mouth publicity.
While in online marketing, you can advertise your business in E-newspapers, create social media accounts and post stuff on them, create advertisements on social media and Google, and use SEO marketing strategies.
Final Note
It takes courage to jump into a new business; if you are doing so, make sure you exert your maximum effort to push it to new levels. Starting from making a basic plan to hiring a number of painters, your business will pass through various phases and eventually grow. Make sure you follow the above-given tips to make a successful business model.    
Follow Technoroll for more!