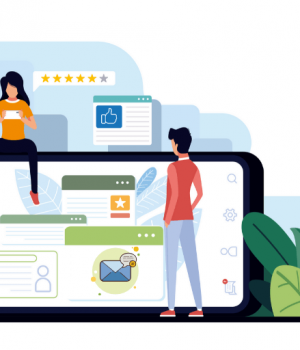 Despite technological advancements, email continues to be the most professional method of communication in the modern world. It is the primary method of communication for all company types. 
How will you choose the finest email hosting service for your company, though, given the abundance of options on the market? While some email hosting providers simply offer the bare minimum, others give your business access to capabilities like shared contacts and calendars. You can find more information on the best email hosting providers and how to set up your email hosting account on hostadvice.com.
You'll need a web host in addition to an email hosting service. In most cases, you may have the same supplier supply both services, which is often the route that is advised, but you are not required to. Either way, it would be best to get some features by default.
7 Factors to Consider when Selecting an Email Hosting Service
Here are the most important factors to consider when picking the right email hosting service for your business.
#1: Security
Business communications frequently include sensitive information that should only be seen by the intended recipient. Email security flaws may lead to data breaches, illegal access, and financial loss. Having stated that, your top priority when choosing a provider should be the security of your email hosting service. 
Avoid using free email hosting services because they lack the security protections that trustworthy email hosting service providers give at fair costs. For optimal protection, use email hosting that complies with HIPAA and FISMA rules.
#2: Flexibility and Compatibility
The email hosting provider should provide you with adaptability, device compatibility, and app and online synchronization. Access to your mail, projects, lists, shared contacts, and calendars is a benefit you shouldn't ignore, regardless of how big or little your organization is. However, since some small companies won't require all of the capabilities that the email hosting service provides, they ought to have the option to decide what they want and what would be superfluous for their enterprise. 
Because not every email server would provide you with this level of versatility, you should pay special attention to all the services offered and thoroughly examine them.
#3: Storage
Emails are frequently used for cooperation and storage in addition to communication. You should select email hosting services with lots of storage capacity. You should receive 2GB of storage space on average per user. Therefore, there are providers that allow you the option to archive critical emails so that you don't have a congested inbox. In this manner, just the most recent dialogues will be in your inbox, while the most significant emails will be kept in the archive box.
#4: Availability of Services
Many firms now operate according to the "follow the sun" principle, which calls for email services to always be available without any delay or other major problems. Depending on the size of the company and the degree of commercial activities, even a single hour of email outage might cost a thousand dollars or more. 
Therefore, it would be best for business owners to choose email hosting providers that offer a 99.9% uptime SLA that is backed by money. No matter the time, reputable email hosting companies should ensure that email services are available and any problems are fixed immediately.
#5: Simplicity and Support
You should have the option to manage your email settings if you use a reputable email hosting service. Additionally, it should be simple to use and provide help anytime you need it. Therefore, check to see if the email host you select has complete, round-the-clock assistance that can be accessed through calls, live chat, and email. Regardless matter how big, or little your organization is, this kind of help is necessary.
#6: Personalization Options
Your email hosting provider should support you in reasserting to your clients your legitimacy and dependability. You may do this in addition to using personalized email addresses by inserting corporate logos and other details in the email body so that they display on every message.
The ability to insert email signatures is an additional choice. This gives the email a face and gives clients confidence in your validity while also giving them contact details in case they choose to utilize another method of communication.
#7: Permissions
The capability to send emails as another person is the last and one of the nicest things to look at. This feature is essential for your email hosting account when you have administrative assistants or other people who frequently send emails on your behalf. Despite the fact that they go by different names, these are all transmitting permissions.
Conclusion
The quality of your email hosting services rises along with the expansion of your company. Due to the daily exchange of millions of emails, the risk of becoming a target of hackers and online attackers is rather great when there is no trustworthy email hosting. If you believe that free email hosting would lower your business expenses, you need to think again. Free email hosting is devoid of the capabilities needed to support and secure your business communications.
Email hosting includes a number of useful features. Some increase brand reputation, while others boost productivity. Select the features your company needs and take comfort in knowing that you are utilizing some of the top email hosting tools used by globally renowned companies.
Follow Technoroll for more!
Editorial Staff of the TechnoRoll, are a bunch of Tech Writers, who are writing on the trending topics related to technology news and gadgets reviews.