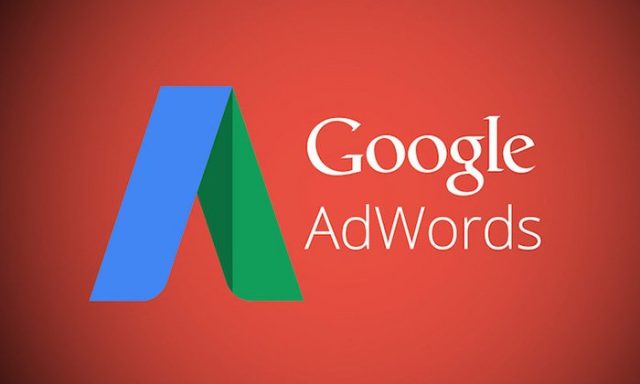 Google Ads is automatically the first corporation that springs to mind when discussing online advertising. It's mostly due to the fact that Google controls the vast majority of the search engine industry.
The search engines generate $108 billion of the company's total revenue of $147 billion. It is the dominant player in the digital advertising industry because of the precision with which its advertising solutions help you target visitors across many channels, including YouTube, Google Maps, and other websites.
Learn more about Google Ads (formerly known as Google AdWords) and how it may benefit your business and marketing strategies by reading on.
What are Google Ads?
Have you ever done a Google search and seen a result marked as an advertisement? The Ads by Google are very much effective.
Through Google Ads, companies may pay to have their site displayed more prominently. Some websites may rank higher than others in Google's search results depending on the keywords they bid on, the quality score they have earned, and other criteria.
Keep in mind that Google Ads and Google Adsense are completely separate products. Businesses looking to advertise their website can use Ads, while website owners can use Adsense to sell advertising space on their site. And putting them to use simultaneously might be problematic.
Does Your Business Really Need Google Ads?
Only you can provide the correct response. Do you know if your audience consists of people who regularly use the internet? Do you want your business to have a stronger internet presence? How satisfied are you with the outcomes of your company's search engine optimization efforts?
The following are some examples of how a small business owner or marketer may put this technology to use.
Get in touch with folks who have expressed interest in what you have to offer.
People of a certain demographic should be the focus of your marketing efforts.
Bring folks to your landing pages.
Follow the outcomes closely.
Google Ads are used by about 65% of all small and medium-sized businesses. If you don't get on this bandwagon, you may fall behind the competition.
Here are five good reasons why you should incorporate Google Ads into your marketing mix. Just keep reading to learn every detail.
9 Reasons Why Google Ads Can Help Your Brand
Here are some reasons why you should consider signing up for Google Ads.
1. Targeting capabilities
The value of high-quality leads cannot be overstated for marketers and salespeople. Your advertising drive must ultimately serve the goals of your brand. Every day Google updates its algorithms, increasing the likelihood that your content will be seen by the people you want to see it.
The bids can be placed on either general keywords or on more particular long-tail keywords. While the former allows you to focus on serious buyers, the latter may help you make more progress with fewer leads.
2. Ability to leverage the audience's intent
Do you sometimes feel that Google is more in tune with your preferences than your closest pal? Google's clever algorithms can read into a user's mind and provide them just what they're looking for.
Suppose you're running ads on platforms where users' primary goal is to surf the web or interact socially. If you want consumers to click on your ad, you need to make them feel something.
You may reach people who are actively seeking for what you sell by using Google Ads. Advantageous in comparison to other forms of advertising, this will help you generate more leads.
3. Campaign controls
The simplicity of internet advertising has contributed to its widespread adoption, especially among large corporations. Businesses may successfully implement a Google Ads campaign without employing MBA-holding workers. With this strategy, people may complete the task while expending a bare minimum of effort.
It's possible for anyone to launch a successful advertising campaign with only a little bit of education and effort.
Even better is the speed with which a campaign's scale may be increased. There is no need to limit your PPC spending if your business is doing well financially and you have a substantial marketing budget at your disposal. This is why companies like Amazon, HD Supply, and Lowe's invest over $50 million annually.
4. Budget controls
It's hard to believe, but there was once a time when advertisers struggled to stay inside their budgets. Near recent years, traditional forms of advertising such as erecting billboards in busy intersections, broadcasting announcements over the radio, and handing out flyers have mostly been ineffective.
Google Ads solves the problem of frivolous spending by giving you total discretion over your advertising budget. Your daily budget, bid amount, and targeted keywords are all under your control. What's more, you only pay when a user really interacts with your ad.
This ensures that your marketing dollars are going toward the causes that truly important to you.
5. Creating brand awareness
As far as Google Ads go, most digital marketing professionals would tell you it's all about the leads, sales, and impressions. In the middle of this, they fail to fully realise its promotional potential.
More than three hours a day, the typical American is online. This implies that the same people are more likely to see your ad many times. They learn about your company and its products whether or not they end up clicking on the link.
6. More conversions
The reach of Google Ads is well-known to us. However, the quantity of conversions is far more significant. To this end, Google Ads performs admirably.
Statistics show that purchased traffic converts at a rate twice as high as organic traffic. A landing page with an appropriate message and a well-defined layout may quickly get to the top of search engine results for a given keyword.
Not only that, but you also segment users using Google Analytics data and serve them personalised content accordingly.
7. Better ROI
Even though it may seem counterintuitive, investing in advertisements might really end up saving you money. Google Ads provides a high return on investment because to its demographic targeting features.
There are three distinct bidding tactics that may be used to increase profits. The choice between the two lies in the . To begin, there is cost per click (CPC), wherein you pay each time one of your ads is clicked.
Third, cost per action (CPA), where you pay depending on every major action made by the used.
8. Quick results
Once upon a time, you had to wait for your SEO managers to generate a lot of traffic for your website. Domain authority is crucial for increasing search engine ranks naturally. Over time, it becomes better as more people use your site, more people connect to your site, and the content gets better.
However, if you have the money to spare, you may utilise Google Ads to get results right away. In only a few days, you can generate the attention and sales you need for your launch or impending event.

You need not feel trapped by Google Ads forever. After you have amassed a sufficient number of organic clicks, you can discontinue your sponsored advertising while continuing to work on search engine optimization (SEO).
9. Remarketing capabilities
It has already been established that Google is a major participant in the market for internet advertising. Numbers-wise, W3Techs claims that over 45% of all websites utilize their ad networks.
Google's retargeting cookies are installed on all of these sites. It implies that people who have already visited your website will be exposed to your ad many times. Ads may be targeted to people who are engaged in particular activities, and the settings for this are quite flexible. If a customer visits your online store and selects the "footwear" filter, they may see shoe advertisements on the display network.
In Summary
You should use Google Ads if doing so would help you achieve your company objectives. Don't forget to plan ahead, analyze your findings thoroughly, and adjust your strategy as needed.
This section will review everything said thus far in this essay.
Ads on Google are typically utilized to quickly and significantly increase visitor numbers.
In light of the vast number of websites that utilize Google's products, it has great targeting capabilities; its unique selling proposition is its ability to interpret user intent and display the most relevant ad.
Follow Technoroll for more!
Editorial Staff of the TechnoRoll, are a bunch of Tech Writers, who are writing on the trending topics related to technology news and gadgets reviews.