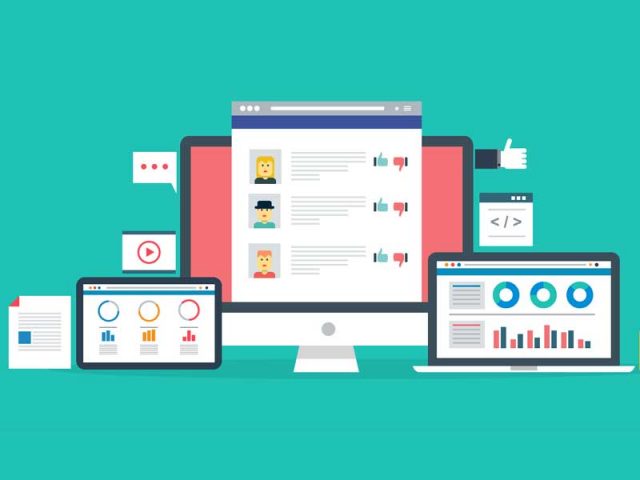 One can show their talents in different ways, but in the digital age, blogging is considered one of the most effective ways of showcasing your talents. 
Hence, why you must have considered starting a blog or start blogging. Many individuals start blogging without even knowing what they are doing, but likely they may become super successful bloggers as their blog grows with time. 
But it takes much more than just adding a lot of content for a blog to become a success. If you truly want to become a serious blogger, here are few things you should keep in mind and need to do: 
1.Understand what you want to Blog about
Some people start to blog without even knowing the purpose and what to blog about, with no clear focus or niche. They may end up writing about numerous topics, and their blog's content is all over the place.
Your career in blogging will be successful and perhaps less stressed out if you choose your niche or topic carefully and keep it as authentic as possible. While choosing a niche to blog about from the many niches to settle on, you need to ensure you are comfortable covering this and can provide high-quality content for the audience looking for it. Research a genre you have a passion for such as photography, cooking, or even a specific topic, focusing mostly on quality blog content and not quantity content.
Try and be genuine in your writing to convey your unique voice, experience, and personality to other people. Sometimes you have identified your niche or topic of interest, but you still need to have a clear understanding of what your goals are for your blog. To be honest, without quantitative and achievable goals, you will not accomplish anything. 
Use SEO analytics tools to narrow down your target audience and the searches they conduct on search engines. This will help you find the questions that you can answer on your blog so that they will find your content. 
2.Know and Understand Different Blogging Platforms
Increasingly more blogging platforms are used, but there are two main blogging platforms globally used right now. 
WordPress.com is a free blogging platform; it is mostly used because it is easy to customize and set up. So, this platform is best for beginners, because it is best for customizable and individual blogs and websites. And if you are looking to create a successful blog with all the flexibilities, then it is recommended to create a WordPress website with a blog using the world's best WordPress hosting site in combination with the specifically designed portal, the seekahost.app
Another platform is known as blogger.com, and Google owns it; this is a free blogging platform. You can start your blogging here because it is free and easy to set up. If you're planning to blog for personal reasons, blogger.com is highly encouraged to be your priority. If you do not need a lot of customization, extra features, and custom design, blogger is a good starting point. 
But if you have an intention for blogging to bring in an income, try and use a self-hosted platform. Even though you will buy a domain name and possibly pay for web hosting, it will be worth the investment once you start earning with blogging. 
3.Ensure your Blog is of High Quality and the Blog's Design is clean
In all aspects of life, quality is key. When you start blogging, your posts must be well designed and high in quality. If we try to compare quality and quantity, obviously, quality will win.
Selecting a simple and clean, well-organized blog design will appeal to your readers; this can be done by putting your targeted audience first. Remember, your readers will only be loyal to you, if each post contains engaging copy, just like the previous one. Before you post something, make sure it is worth reading and relevant to your readers. 
When blogging, please try not to use colors such as dark and pale; employ basic fonts that are easily readable for your posts. Making your site more mobile-friendly will increase the number of views to your posts since a massive number of individuals tend to use mobile phones and tablets compared to their computers. 
Templates and themes are important in blogging; since you are a beginner, there are free themes and templates for all blogging platforms available; once you have earned some funds from your blog, you can employ an affordable blog designer to create a custom logo and good design for your site.
4.Research for SEO
Research is the primary thing one should do before starting any new web project; to communicate well with an online audience, you should properly take your time and research. You should know that creating high-quality content for an online audience is different from any other form of distribution.
Research and learn the basics of SEO; employing search engine optimization (SEO) will enable your blog to be readily available, mostly when people search online for certain terms and keywords. Do good research on how you can make your blog posts SEO-friendly, enabling your posts to get more traction with online searches. 
Knowing HTLM is of great importance since there will be numerous times you will be required to use these; for instance, when adding widgets, you will need to use HTLM to create links and add images. Take your time and conduct proper research since you are a beginner.
5.Be Patient 
Being patient is the key to prosperity and very important because no one starts a blog and becomes successful immediately. It entails a lot of hard and consistent work. Your readers want to find regularly updated and new content that provides them with valuable insights. To curate and manage this is not an easy task, but you can do it much more effectively with the Blog Hosting Control Panel from SeekaHost, where you can not just host your blog, but also track its performance via Google Analytics and Clicky. 
Are you ready to become an up-and-coming blogger? Get online in 60 seconds with the SeekaHost WordPress Hosting Control Panel and take into consideration the above factors. Then you will find it an easy task to start your career and earn funds using your blog.
Author bio:
Manuela Willbold 
I am an Online Media & PR strategist at ClickDo Ltd. & SeekaHost Ltd. and SEO Blogger and Educator by Passion. I am also a contributor to many News, Business, Education, and Lifestyle Blogs in the United Kingdom. I have completed a journalism summer course at the London School of Journalism and manage various blogs.
Follow Technoroll for more!
Editorial Staff of the TechnoRoll, are a bunch of Tech Writers, who are writing on the trending topics related to technology news and gadgets reviews.