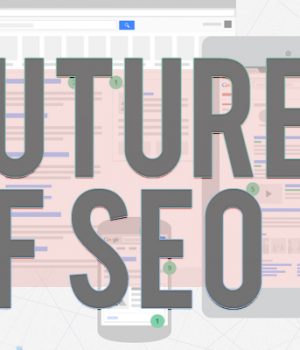 SEO by its very nature is always evolving. New Google algorithms emerge which may cause seismic shifts almost overnight, only for experts to respond by designing fresh strategies, tactics, and tools to respond to these changes. With the pandemic accelerating digital transformation across almost all industries, SEO is now one of the top 10 in-demand job skills in the UK.  
From shopping to healthcare and finance, we're doing more online than ever before. So as more businesses wake up to the power of search engine marketing, the future looks bright for SEO professionals. But what trends are set to define their practice in the short to medium term? 
Below we round up six key themes to track in the months and years ahead. 
1. Core Web Vitals
Much of the SEO world is dictated by Google of course, and its full introduction of so-called Core Web Vitals in May 2021 is likely to see a continued alignment of SEO and user experience. 
Core Web Vitals measure how people experience web pages in terms of speed, responsiveness, and visual elements, all of which will soon become official ranking signals. Web managers will be able to monitor their site's performance through a dedicated section in Google Search Console. 
2. Mobile-first indexing
On a similar theme, Google's mobile-first indexing will finally be enabled across all sites in September of this year. This means that all sites globally will be predominantly ranked by their mobile version, rather than desktop, in line with our evolving browsing habits.   
It's a switch that Google has been publicly working on and rolling out for several years now. The full transition stresses the importance of mobile optimization for those who've neglected it up until this point, however. 
3. Visual search
Voice search has been touted as the future of SEO for some time, with mixed results so far. But could visual search be about to take over?  
Visual search involves scanning an area with a camera app like Google Lens that can identify objects and bring up related results. It's predicted to prove useful when shopping, searching for directions, looking up translations, bringing up local business reviews, and more. 
It's still early days for visual search technology, but consumer interest is rapidly increasing on platforms like Pinterest too.
4. High-quality content 
Quality content has been perhaps the defining theme of SEO in the past few years, with Google's 2018 E-A-T algorithm update still shaping much of what's to come. Combined with technical optimization and relevant, authoritative backlinks, quality content will continue to be a key driver of search marketing success in the near future. 
We can expect to see more algorithm updates doubling down on the importance of providing comprehensive coverage of topics from an expert, trustworthy sources.     
5. Fewer click-throughs
It's no secret that clicks from organic search results have been decreasing in recent times as search engines fill their pages out with answer boxes, ads, related FAQs, and more. 
This continuing trend means that brands will need to work increasingly hard to win visibility and entice readers to click through. Simple tactics such as using relevant keywords and calls to action in the page's meta description, or utilizing various schema markup elements can help keep clicks coming your way.   
6. Automation
Automation is already transforming many industries and professions, and SEO is no different. AI-generated content could continue to become more sophisticated, for example, while advancing SEO tool features can help webmasters and SEOs roll out site changes quicker and easier than ever.  
Such advances will free up resources and allow SEOs to focus on more top-level strategical elements. Automating more everyday tasks and processes will also make SEO more scalable.
Summary
Almost all of these emerging trends tell the story of an ever more competitive and sophisticated digital landscape. As an SEO enthusiast, are there any other new factors on your radar?
Follow Technoroll for more!