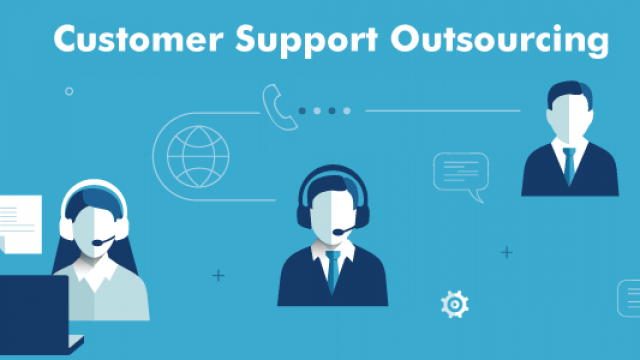 If you are working with customer support services, you probably know how difficult it may be to control the actions of independent contractors. In recent years, there are more and more reasons to hire outsourced customer support services, especially in conditions of the growing online business competition. However, your main mission, as a holder, is not just to find an appropriate outsourcing company, but to make sure that the quality level corresponds to the requested money. 
Moreover, we can't forget about the crucial outsourcing challenges, like the problem of smoothing integration with your already existing team or the rapidly changing turnover of employees. That is why we have prepared this article, in which below we offer you to familiarize yourself with some points. 
Define Clear Objectives
It is very important to deliver the information and ideas comprehensively. Your aim is to build that sort of dialogue between you and the outsourcing service, so as to prevent any misunderstandings. Also, ask the right questions about their way of interaction, and be sure that your methods are similar, and your goals are the same. Besides, let the outsourcing company understand that you have certain expectations not only about their way of working but that you are willing to be involved in the process in general, and won't leave it just to them. Try to see with your own eyes, how effective they are in off-line conversations and deals. 

Educate The Outsourcing Stuff
If you are thinking that you can hire a completely different service and expect them to do everything as you want, without explanations, it will be a direct way to ruin your plans. You have to set some exact standards and policies that you have in your company. At the same time, ensure that your own in-house employees have a vision of how to harmoniously perform the tasks and provide quality results. Every employee inside and outside the company must be aware of their role. That is why it will be a good idea to keep appropriate documentation and create a reporting system.

Identify The Deadlines
Deadlines become one of the most crucial instruments of influencing and controlling your partner company. The thing is when contractors are taking such a big part of your responsibilities, like the customer support department, they can affect all the processes in your firm. So, as you are operating as one team, setting some strict deadlines will help to better organize undertakings and manage different tasks successfully. Furthermore, you will receive increased productivity and can be sure that the outsourcing company performs synchronically with your enterprise. 

Count Your Employee's Opinions
This advice can be used almost everywhere, but it does not reduce its efficiency. Ask your already working staff what they are thinking about their new colleagues. Usually, people behave a little bit differently with their superiors and co-workers at the same level. Thus your employees can notice something that they may not see. Demand about how easy it is for them to communicate with a new team? Do they think that it was a good idea to hire staff like that, or would it be better to find somebody in-house? In any case, your own employees will become another helpful tool for verification and control of the outsourced customer support services. 
Final Words
Finally, don't think that hiring contractors means being suspicious about any trifle. We hope that your outsourcing interplay experience will be only constructive and worthwhile, but as all third-party's actions can affect your reputation, it is extremely essential to keep track of their activities. 
Follow Technoroll for more!
Editorial Staff of the TechnoRoll, are a bunch of Tech Writers, who are writing on the trending topics related to technology news and gadgets reviews.