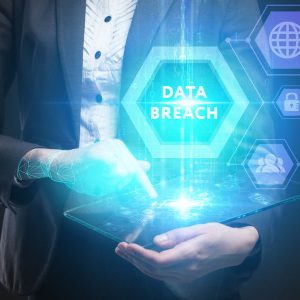 Fast internet is the need of the hour. It is an absolute necessity for performing online activities without worrying about buffering or connectivity issues. The faster your internet, the higher the efficiency thus making it an important decision to make. It is always better to perform some research and find the best internet plan available in your area. Before you begin looking around for the internet service providers available in your area offering good coverage, you must do a quick analysis of the speeds required by your household and their data usage. This can help you decide the right internet speeds and data caps. Preferably, go for internet plans that come with a no data cap policy. It is also important to choose well-reputed internet providers that have impressive customer support services like Xfinity internet. 
No connection is perfect so, even if something goes wrong at any time, you can expect instant support and assistance when your provider has a reliable customer support service. With that said, let us make it easier for you. Here we are with a comprehensive list of the fastest interest speed providers in the US that you should prefer for all the right reasons. 
Without further ado let us get started:
Xfinity Internet
Xfinity is among the top-notch Internet providers in America. It is well-reputed for offering reliable speeds. Because of its affordable pricing and faster speeds, it won the Best Value award. The prices, however, may vary from location to location. The Xfinity bundles offer you the opportunity to combine multiple services so you can save money every month and avail Xfinity discounts. Moreover, you also get to enjoy thousands of wireless hotspots throughout the US. You can also share Wi-Fi with an Xfinity gateway modem. You just have to make sure that you pick the best Xfinity compatible routers for maximum speed.
AT&T 
AT&T ranks among the top five fastest internet service providers in the US. Its 1000 data plan is very popular among the users and offers a whopping download speed of 940 Mbps. AT&T plans can be very effective for streaming videos in 4K and do not have a data cap. However, users might be required to sign an annual contract 
Verizon Internet
Nowadays fiber is the king and that makes Verizon internet take the crown. Verizon users get to enjoy the fastest internet speeds and are considered one of the best fiber internet providers in the region. You also get to enjoy symmetrical download and upload speeds that is not usually the case among the rest of the providers. Upload speeds matter when it comes to sending files and experiencing better videoconferencing. 
Verizon offers incredible internet speeds that too at relatively affordable pricing. In addition, if fiber internet infrastructure is not available in your area, Verizon is likely to offer impressive DSL internet services to you. 
Frontier Internet 
Frontier is also regarded as the top DSL internet service provider. It is an ideal choice for gamers and offers faster speeds at more affordable pricing. Usually, there are no data caps and is a good fit for households with multiple users. Frontier speeds are an ideal fit to satisfy connectivity needs from business usage, online gaming, or smart home devices; Its Fiber optic 1 Gig plan is especially popular among users as it provides blazing-fast speeds that too at very affordable pricing. 
Mediacom Internet 
Mediacom is also a well-reputed name in the list of fastest speed internet providers offering speeds as high as 1 Gig. Its plan might come with a data cap but the data limit is more than sufficient to cater to heavy internet usage and yet not be consumed. With Mediacom internet, you can expect everyone in the household to be accessing the internet at the same time and not experience the pain of slow speeds. 
What Internet Speed Do You Need?
Before choosing the best internet speeds, it is important to determine what internet speeds you require for your household. For that, you can analyze household data usage and online activities. The more devices in the house, the more internet speed and data is required. This will also help you decide the internet type you should opt for. For heavy internet users, fiber optics can be a preferable choice given that you have fiber coverage in your area. However, for routine browsing, social media scrolling, and other light data usage, DSL internet can be a good fit. If you are looking for better speeds at more affordable rates, cable internet can be an ideal pick. 
Wrapping Up, 
If you are looking for the best internet providers in your area, you should consider the aforementioned options to serve your connectivity needs to the fullest. 
Follow Technoroll for more!