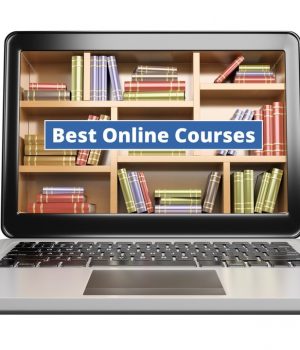 DevOps combines the practices of software development and IT operations. The DevOps certification demonstrates that individuals have gained relevant and high-level knowledge and skills to work in the software development and IT operations areas. The primary objective of DevOps is to reduce the system's development life cycle and offer a high-quality software product. In other terms, DevOps is a set of practices, tools, and cultural philosophies that help organizations to deliver products or services at a greater pace. 
The DevOps Certification is one of the most renowned and accredited credentials that can be earned by passing the respective examination. Moreover, individuals have to undergo multiple other assessments, performance reviews, and DevOps training. Professionals possessing this certification can obtain a high-salaried job at reputed organizations. They hold the skills and expertise to work in a cross-functional team that includes Business Analysts, Operation Engineers, Developers, etc. 
DevOps Courses
Several DevOps training courses are available that enable individuals to change an organization's environment to deliver products or services quickly with top-class quality. Below are some top and industry-recognized DevOps certifications.
The DOL certification is intended for professionals desiring to gain expertise in using digital transformation to lead teams and organizations. This certification program primarily focuses on best practices and principles required in DevOps transformation. Moreover, DOL certified professionals can train other people, make data-driven decisions, and develop projects with efficiency and quality. 
DevOps Foundation Certification
This foundation course enables individuals to gain a fundamental understanding of DevOps phrases to ensure that everyone in the team is using the same DevOps language.
DevSecOps Engineering (DSOE)
The DSOE certification allows professionals to learn how DevOps security and other security techniques differ from each other. Moreover, this course helps individuals to understand where to apply information and security sciences. 
DevOps Test Engineering (DTE)
This course enables individuals to understand the purpose, benefits, and concepts of DevOps testing, how DevOps testing differs from other testing approaches, test management, result analysis, techniques used for choosing the test tools and executing test automation, etc. 
Continuous Delivery Architecture (CDA)
The CDA certification is ideal for professionals who have the ability to plan, execute, and administer DevOps organization toolchains and pipelines. These pipelines and toolchains are beneficial for continuous testing, continuous integration, continuous delivery, and continuous deployment. 
Importance Of DevOps Credential
Beneficial For Organizations
DevOps certified professionals are highly sought-after by companies, as they offer several quantifiable benefits. They are responsible for advancing and expanding the correspondence and cooperation between development and operation groups. DevOps functionality reduces the system's development life cycle from three-six months to a couple of hours. Therefore, DevOps Certified Professionals shorten products' or services' delivery time. 
Improved Knowledge And Skills
DevOps principles and ideology assist professionals to think and make decisions in an entirely unique way. Professionals with certified DevOps credentials have the ability to work in an organization's cross-functional environment that consists of developers, business analysts, QA, and operation engineers. 
Diverse Job Opportunities
As DevOps is one of the newest, most beneficial, and novel ideas, many organizations and businesses are deploying DevOps practices. However, there is a lack of DevOps certified professionals that help organizations to increase their productivity and effectiveness. Hence, individuals with DevOps credentials are in great demand. This credential helps individuals to develop their mindset as IT experts. 
DevOps credential is one of the most high-paying certifications worldwide. As the usage of DevOps functionality is increasing, the demand for certified DevOps professionals is growing, and this demand is not likely to change in the coming future. Therefore, individuals with this credential can get a job that pays a top tier salary. 
Enhanced Production And Effectiveness
Adding DevOps Certificate on a resume boosts one's skills and effectiveness as an IT expert. In many traditional IT workplaces, downtime affects employees and staff. The IT professional's primary objective should be working a lot of time at the workplace and offering benefits to it. DevOps helps professionals to enhance the work's productiveness and adds great value to an organization. 
Software Stability And Quality
One of the significant features of DevOps is that professionals have to build and run applications as planned and they should work as expected. Therefore, the entire team that uses DevOps have to share a common objective regarding the product's quality, like performance, security, stability, delivery time, and user experience. Any project implemented using DevOps ensures that all activities are monitored closely and any changes within the development process are well-known to the organization. 
Conclusion
Koenig Solutions is one of the most effective and productive training organizations across the globe. It offers several DevOps courses online. Individuals can pursue training from several governing bodies, like BCS, DevOps Institute, etc. This training organization provides detailed study material, courseware, practice tests, etc. The training cost at this center is relatively lower than others. It offers training several DevOps certifications, including Azure DevOps Certification.
Follow technoroll for more!