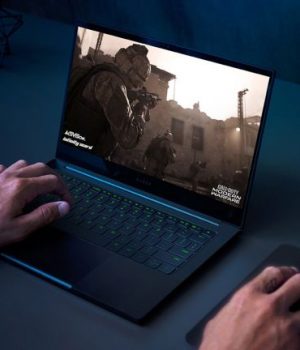 IBM Z is often marketed as one of the best, as well as the most resilient server for commercial ventures of all sizes, but is it really as good and dependable as IBM claims? The pioneering tech giant is on the mark with the Z family of servers, and there are indeed multiple, quantifiable reasons to justify their claims of being among the best.
High Uptime
The IBM z15, in particular, deserves mention since it has crossed the usual high standard of "5 nines" reliability and availability mark, getting into "7 nines" territory. This is to say that these servers have an uptime of 99.9999999% availability, as compared to the expected 99.99999% availability from even some of the best servers. If you are not familiar with the "nines," then you will not be able to grasp how much progress this is in terms of server uptime, in which case, going through this educational pdf is highly suggested.
Native Support for Clustering
Clustering is used to interconnect multiple servers so that they can work together via cloud-optimized SAP platforms and create what is typically known as a High-performance Computing (HPC) system. Such solutions are capable of generating and utilizing their combined, immense computing power for the purposes of the particular venture.
There is inbuilt support for clustering present in the new generation of IBM Z family servers. However, using an adequate cluster server OS with enterprise Linux for IBM Z systems is still highly advised. As the IBM Z-specific design of the OS will optimize its high availability and raw power efficiently, this will in turn enable the HPCs to crunch through workloads effortlessly across virtual, physical, and even cloud-based systems.
Cloud-Environment Support is Poor for At-Home Work
Staying true to the "enterprise-grade" moniker, the zOS is not the most user-friendly when it comes to replicating work environments on a home computer. The aforementioned cluster server OS can help, but given that ordinary home computers are not capable of handling the environment in its entirety, there can still be issues.
Supports as many as 500 "Immutable" Copies
It is of critical importance that data is not only backed up on a regular basis to prevent data loss from servers, but it should also be immutable. Each IBM Z server can store up to 500 separate, immutable copies of backup data for easy restoration post an emergency, as well as for IT forensics research to get to the bottom of the breach. Immutable backup is a very concrete term; it refers only to backed-up data that cannot be changed in any way during and after the backup. Immutable data also cannot be deleted, making its resilience against ransomware and other forms of malware irrefutable.
Data corruption and loss are wholly undesirable and as already mentioned, proper measures can reduce the chances of that happening to a great extent. However, immutability is more important than we often realize because, in its absence, any data that is backed up would be considered unsecured and unreliable for commercial usage.
Follow Technoroll for more!
Editorial Staff of the TechnoRoll, are a bunch of Tech Writers, who are writing on the trending topics related to technology news and gadgets reviews.