Imagine you are at the beginning of an application development project. You already have a definite work plan, and you've decided to choose Python as the coding language. This article will provide you with comprehensive information on how to choose a Django hosting service. We also present you with a list of the best Django hosting services providers and their features.
What is Django, and why is it important?
Django is considered one of the most powerful open-source web frameworks in 2020. It can operate in almost any environment, which is a huge benefit. This framework supports one of the most widespread programming languages – Python. Django's highlights are adaptability, clarity, extensibility, and trustworthiness.
There is a naming system for tasks and elements. Its admin panel makes working with Python easier than with other programming languages like Java or Laravel. Its other important technical characteristics include:
clear syntax
high-speed development
a wide base of HTTP libraries
MVC architecture
dynamic CRUD (create, read, update, delete) interface
If you want to pick the right framework, Django is one of the best available options. Many famous companies, such as Instagram, The Washington Post, and Spotify, have selected the Django framework. Let's find out the best hosting options for a Django project in 2021.
How to pick a Django hosting provider?
There are many points to consider if you are looking for a perfect service to host Django development. But the main thing to take into account is the specific requirements of your project. Make sure the service you selected fits all of them. Apart from this, the host has to offer the following features:
Effective hosting services. They involve virtual private servers (VPS) and cloud environments.
Full accessing – full user access is required for installing the needed dependencies and launching your Django project. Root access to the Linux operating system is perfect.
Backup. You can easily back up using a plugin. These hosts can be included in the plan or available for an additional cost.
Reasonable prices. A great Django web hosting provider offers good-quality services for fair prices.
Support and assisting. You may need help from tutorials or human assistance for launching a Django app or website.
Supporting various editions of Django and Python.
Fast and simple Django installing and designing.
Enabling easy deployment and scaling.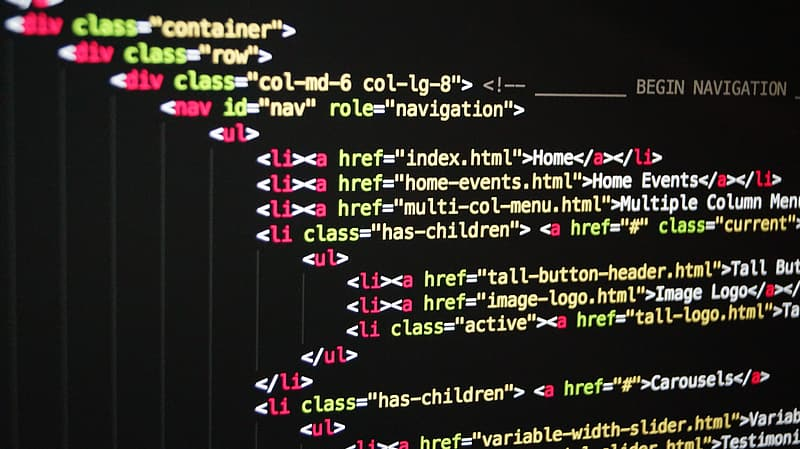 Remember, the more purposes a hosting server can cover, the better for your development team. Finding a good service to host your Django project is a challenging process. To not get lost in an exhaustive list of companies offering hosting services, we have put together a list of the most popular Django hosting services providers and a detailed comparison of their key features. Each of these hosting services is different, but we hope you will find the perfect one from our list.
Top 5 best Django web server hosting services
We suggest an overview of the best companies, which are definitely worth your attention.
PythonAnywhere
Amazon EC2 servers operate PythonAnywhere. It is perfect for projects that are using only Python. It has extensive libraries and is available for iOS app development so you can write code quickly.
Benefits:
User-friendly
Free SSL support and ability to share the console
Excellent customer support
Simple scaling options
Flexible payment system
Disadvantages:
Can only be used for Python
No websocket support included
Digital Ocean
This highly competitive yet cheap Django hosting service has many opportunities and is one of the most widely used services today. Its main values are clarity, quick loading time, and trustworthiness.
Benefits:
easy navigation
24/7 assistance from a helpful support team
flexibility and personalization opportunities
offering reasonable prices
Disadvantages:
AWS (Amazon Web Services)
AWS offers excellent web-hosting opportunities and a wide variety of extra services. The functionality and prices are both highly adaptable, so it is ideal for huge and elaborate projects.
Benefits:
highly reliable
server cloning, absolute redundancy, backup
wide support for machine learning and data analytics tools
security and privacy
easy operating and scaling of your app
Disadvantages:
little space on the disc
may not be so convenient for beginner developers
not so easy pricing system
A2 Hosting
A2 hosting has gained an excellent reputation by offering hosting plans, which are suitable for developers. Their plans have a full range of features you won't be able to find anywhere else.
Benefits:
Developer-friendly
Availability of rocket-speed servers
Great server operating
Disadvantages:
advanced functionality is available only if you have an expensive pricing plan
Djangoeurope
This is one of the best available market solutions. Djangoeurope is a custom environment. Its highlights are the ability to use it for any hosting, not only for Django, and simple operating for a static website.
Benefits:
highly flexible hosting environment
ability to host a huge number of websites and domains simultaneously
an easy and smooth web interface
fast Django implementation
Disadvantages:
restricted options of operating systems
bandwidth-limited
You can check out the websites' pricing plans, as they may differ according to your project demands.
Wrapping up
Django is indisputably an extremely popular framework. Python is one of the tops and most demanded programming languages today. The hosting service largely influences the performance of the website of the mobile application. Turning to one of these services will help you have an excellent experience and leave all of your concerns behind, allowing you to pay more attention to the coding than the host.
If you like the article then check Technoroll for more content!