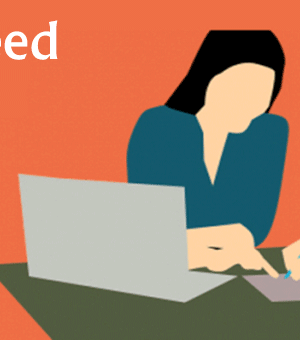 MSMEs (micro-small-and-medium enterprises) has always been an essential part of the Indian economy. Not only do India's 6.3 crores registered MSMEs contribute to one-third of the country's GDP, but they also employ a large portion of the population. 
The MSME sector is a vital source of income for many, employing nearly 110 million people. As a result, and especially with the focus on the Atmanirbhar Bharat Abhiyan, there has been an increase in the number of business loan providers for these MSMEs as a part of India's economic and financial strategy.
What Is An Msme Loan, And Why Is It Needed?
MSME loans are the business loans given to MSMEs engaged in the manufacturing, services, and trading sectors.
MSME loans can be used for business expansion, diversification, modernization, technology upgradation). Business loan providers like Non-banking Financial Companies (NBFCs) offer MSME loans that can be used for the following purposes:
To purchase machinery either first or second hand. You can even use a loan for machine repair

To meet working capital needs, such as raw materials and stock purchase

For invoice financing  – used to compensate creditors when waiting for debtors to pay.

To grow your business by adding a new factory, workstations, godowns, or even just better infrastructure

To launch a new product line, company growth, warehousing requirements, etc.
How To Choose The Right Business Loan Provider?
Banks have a reputation for either rejecting small business loan applications or burying business owners under mountains of paperwork. Fortunately, small and medium-sized enterprises are no longer dependent on banks for financing. These days, NBFCs have emerged as a popular choice amongst MSME owners. However, you need to be very careful when choosing a business loan provider.
Here are some of the parameters that can help you choose the right business loan provider.
Accreditation
With so many business loan providers to choose from, it can be challenging to find the right one. Make sure it is an RBI registered NBFC. You should also check their registration number.
Flexibility
You're probably aware that banks aren't always the most welcoming when it comes to small loans. Consumers are typically expected to have excellent credit, a large amount of collateral, and an impressive business background. Ensure that the business loan provider you opt for offers some flexibility when lending.
Product range
The business loan provider that you select should ideally offer a wide range of purposes the loan can be used for. No two companies are alike, and no two loan options are the same, so you should have the flexibility of using a working capital loan as you like and even use a machine loan to buy used machinery.
Funding timeliness
Business loan providers, especially NBFCs, typically offer quick funding, some companies like Kinara Capital can even disburse a loan within 24 hours. This is an important deciding factor because banks typically take weeks or even months to respond. NBFCs like Kinara have a minimal documentation requirement and disburse your loan in less than 24 hours.
Banks vs.NBFCs
If you meet the eligibility criteria, getting a loan in India is not difficult. However, many business owners are unsure whether to get a loan from a bank or an NBFC. Which option will suit you depends on your eligibility and circumstances. But although banks have traditionally been the lender of choice for many, it has been proven through research and studies that NBFCs now outperform banks. As per the latest financial stability report, NBFCs' continued superior performance has resulted in a 15% increase in customer satisfaction. (Source: Financial Stability Report by Reserve Bank of India).
Why should you choose an NBFC?
NBFCs reduce processing time, and the loan is disbursed within days. Borrowers tend to prefer taking loans from NBFCs because they are easier to obtain and have fewer complications. Trusted NBFCs like Kinara Capital provide collateral-free loans to MSMEs engaged in the manufacturing, services, and trading sectors. They provide loans in the range of Rs. 1-30 lakhs.
They have 110 branches in Andhra Pradesh, Gujarat, Karnataka, Maharashtra, Tamil Nadu, Telangana, and UT Puducherry, with headquarters in Bangalore. The Reserve Bank of India (RBI) has named it a Systemically Important NBFC. So if you choose to borrow from Kinara, you can be assured you are availing of your loan from a trusted source!
Follow Technoroll for more!