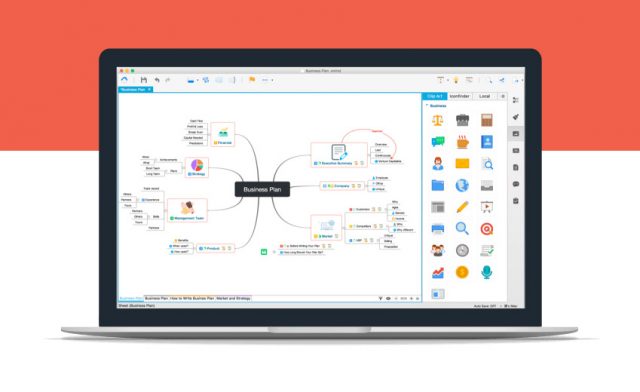 Mapping software uses a company's location-based data and transforms it into a data visualization map. By using the features of this technology, businesses can create, modify, and customize their map. In this way, it's possible to understand patterns, trends, and insights not readily apparent in a spreadsheet or table.
In particular, people in sales, supply chain management, real estate, marketing, city planning, and public health can benefit from mapping software. For instance, mapping software makes it possible for salespeople to learn more about their customers through demographic data. Additionally, it can help these same salespeople optimize their routes, using their time most efficiently. 
These are just a few examples of how mapping software can benefit your business. The full extent of what mapping software can do for your company really depends on the features that a particular program offers. With this in mind, let's explore some mapping software options so you can find the one that's best suited for your business. 
Best Mapping Software Options for Businesses in 2021 
●
Infogram
A web-based software program, Infogram provides over 550 country and regional map templates, making it possible for users to build beautiful and interactive maps without needing to have any design or coding skills. Additionally, Infogram has GIS features so maps can be connected to live data through API or the cloud. 
Infogram lets users create a variety of maps, including icon or marker maps, cartograms, subway maps, topographic maps, and heat maps. Furthermore, users have the option of transforming their maps into infographics. Additionally, maps can be shared on social media or landing pages and are downloadable in various formats. 
●
Mapme
Designed for real estate, tourism, education, and government industries, Mapme is easy to use but offers advanced customization options. Maple has various features, including drawing tools, custom markers, custom map styles, 3D buildings, and flexible layouts. Additionally, this software program offers users the option of adding photos, videos, PDFs, and 3D tours to the map. 
Mapme is web-based, but it comes with a mobile-optimized version for use on smaller screens. Locations can be added manually or imported in bulk. Once a map is created, users can embed it on a website, share it on social networks, or send it as a URL in an email. 
●
Maptive
Users looking for all the features of Google Maps but with their own customizations will find everything they need using Maptive's cloud-based mapping software. Powered by Google's enterprise-level mapping technology, users can create customized map markers and choose from a number of different map styles. 
Maptive also offers several different tools for identifying and analyzing data. These tools include heat mapping, multiple variable grouping, filtering, drive time polygon tool, radius map tool, polygon territory tool, turn-by-turn navigation, and territory drawing. Furthermore, Maptive offers enterprise-level security and support, global coverage, and access to Google Places data. 
Once a map is ready to be shared, users can configure how the map is presented. The map can then be exported for use in PowerPoint presentations or used with Maptive's built-in presentation mode. 
●
Scribble Maps
Scribble Maps lets users create custom map stylings, draw various shapes, place text and image overlays, and place markers. It also offers route optimization, area and distance measuring, and area searches. 
Users have the option of saving their map as an SHP, KML, PDF, GPX, CVS, Bulk GeoJSON, or as an image file. Maps can also be printed, embedded on a website, or emailed. 
Conclusion
When looking at the best mapping software options for business, the one you choose depends mainly on your company's needs. Do you need something that provides different ways to analyze your data, or do you simply need to display locations? Are you seeking to optimize delivery or sales routes, or do you want to learn more about customers in specific areas? Whatever you need mapping software for, there's a program out there with the features to meet your needs.
Follow Technoroll for more articles.
Editorial Staff of the TechnoRoll, are a bunch of Tech Writers, who are writing on the trending topics related to technology news and gadgets reviews.