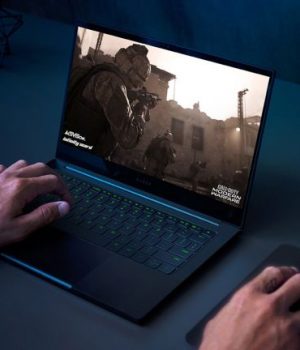 Introduction
We all enjoy gathering with our friends and family in a room to enjoy a great day of games and fun. 
Everyone needs a way to relieve their everyday stress.
In a safe setting, a gaming room is like a tiny place carved out to release your tension after a tedious day. And, in that sense, gaming may be really therapeutic.
However, if you want to be a true gamer, the right gaming room setting is essential. 
It might be used for video games, basic board games, or even your favorite indoor activities like billiards, darts, and so on. So, before you download these amazing games from The Pirate Bay, make sure your gaming room is all decked up.
1: How Much Space Do You Have?
To create a gaming room, figure out what the square footage of the space available in your living room is. It may be a huge or tiny room, a nook in the living room.
In any case, your home's design and floor plans may be altered to accommodate the necessary gaming area.
Although this area should suit the whims of your family and friends, you must consider the arrangement of the entire room in order to fit your gaming space.
Consider a minimalist design plan if you can't fit a huge entertainment center with gaming consoles, speakers, and other items. 
You can equip a computer desk with a gaming chair; some LED lights, some bean bags, and shelves to keep all of your video games.
 2: Lighting Is Everything!
When it comes to a gaming room, natural light won't always suffice. The brightness of natural sunlight may spoil your gaming mood and distract you from the overall experience.
If your gaming space is mostly used for video games, LED strips, overhead lighting, and disco lights could be a good choice. 
Although the lights should not detract from the gaming experience, they should be bright enough to prevent major optical damage to the game room's interiors. 
Because gaming sessions are typically long, tailored ambient lighting is your best friend. 
3: Soundproof The Walls
With the frictional running of automobile wheels on Asphalt or the deafening shooting in Modern Combat and PUBG, the game room may be rather noisy. 
It's not like you can play with the sound turned down. The game system's core is based on realistic audio tracks.
However, we cannot overlook the other inhabitants of the house, let alone the peaceful neighbors. As a result, soundproofing is a brilliant answer to this issue.
Simple paneling or rubber lining on doors and windows might help keep your gaming experience contained. 
You can install sliding glass doors in your game area if you like. It will not only soundproof the room but will also make the room look good.
4: Install A Home Theater System
The devices and displays you pick for your gaming room could make or break your gaming experience. 
Surround sound, an HD television, and modern gaming consoles all add to the finest gaming experience possible.
As a result, picking the right home theatre system is crucial. However, not everyone has the space in their playroom for a 60-inch television or computer screen. 
Most of us have to make do with systems that work in a tiny area or on a computer desk with limited space.
As a result, consider the entire area, the entertainment unit, the speakers, and the connections you have available when choosing your home theatre system.
5: Focus On The Wall Decor
Your game room's wall art can represent a variety of your favorite games as well as any attachments you may have. 
Consider decorating the walls with gaming wall art in addition to displaying your favorite treasures.
Wall stickers are frequently used in place of wall art these days. 
You may create an all-encompassing impact by combining several game environments. You may also divide the wall design into several worlds.
For example, you could decorate one of the four walls with Marvel Universe wall art. You could do the other wall with the DC universe, the third with vintage gaming work, and the fourth with a gigantic universe pattern.
The End
You may designate a certain area of the house for family gatherings on a lazy Sunday night or a tiny place where your friends and guests can congregate for game night. 
So that even if you don't always spend time in the gaming room, people can enjoy it, and you don't feel like the money you've spent behind it is a complete waste. 
You can get more cool gaming room ideas from us if you want.
Just ping us in the comment box and we will get back to you. 
Follow Technoroll for more!
Editorial Staff of the TechnoRoll, are a bunch of Tech Writers, who are writing on the trending topics related to technology news and gadgets reviews.