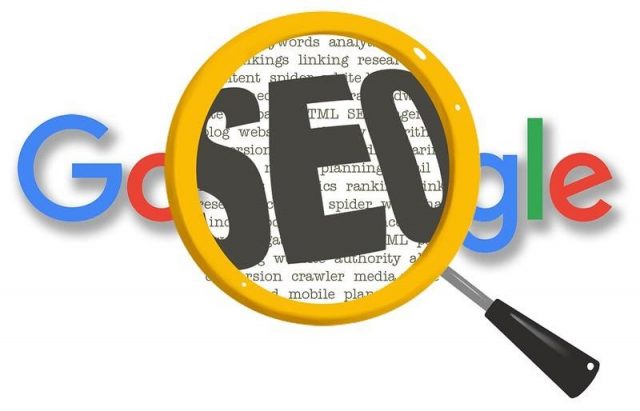 Search engine optimization (SEO) is the technique used by website owners to improve their websites' traffic by ranking higher on search engines. This technique is beneficial to the business as it connects with clients, without paying for adverts and promotions. SEO has been adopted as a crucial marketing strategy, and, therefore, businesses have invested much in improving their SEO strategies. 
There are several strategies that can help to improve your website's rank on search engines. Most of these practices are simple yet effective, and can be done by you. However, sometimes, you'll need to work with SEO experts who have more experience in the field. For example, if you're in Gold Coast, Australia, you can look for Gold Coast SEO services to help optimize your website.
Other than working with experts, these are some less-known SEO strategies that'll help your business:
SEO Strategies That Work 
Ranking on search engines is so competitive as articles on the same niche will rival your articles. Therefore, you need to up your SEO strategies to set you aside, as well as help you get and maintain the position you want. 
While most people will go with everyday strategies, here are some less-known ones that work and will optimize your business:  
Use Internal Link To Boost Page Authority 
One major trick of boosting site authority is linking articles to others with closely related content or complementary content. When one article is performing exceptionally good, and you're recording a high number of visitors, you can use it as leverage to other non-performing articles. 
In internal linking, the use of natural anchor texts will play a significant role because while it doesn't sound promotional, the reader will likely follow through to get more information about the topic. This helps increase overall site authority. With more visitors to your website, its search engine ranking will significantly improve. 
Optimize Page Speed 
Loading time is one component on your page that directly affects your authority on search engines. When users click on a link on your page, they hope that the page takes very few seconds to load. If this doesn't meet their expectations, they'll be frustrated. If the problem persists, the users will likely avoid your website and choose your competitors' websites. 
To avoid losing visitors and dropping in ranks, you need to optimize the page speed on your website. You can take advantage of several tools that'll help you analyze the speed of your website. You'll be able to see the errors and warnings, and work on correcting them. With high-speed pages, people will love and visit your website regularly. 
Publish Rich Content 
Many website owners and content writers find it challenging to know what content is suitable enough for their audience. Some of the things that'll help you get the right content are considering the complexity of the topic, how knowledgeable the audience is, content depth, and the purpose of the content. 
If the topic requires too much knowledge, you should have a large content of more than 1500 words to provide enough information to readers. Also, if your target audience is savvy enough, you won't have to write too much.  Your content should be long enough to provide enough information to your audience, without making them bored. Short-length content can fail to be indexed for ranking on search engines. 
Therefore, you should make your content crisp, so that the audience would remember your website whenever they're searching for something. This increases your authority. 
Use Long-Tailed Keywords To Target Specific Audiences 
Some visitors may look for specific content rather than generic content. Therefore, you must create keywords that highlight the specific content that a particular audience is looking for. However, they may not identify your content as the right content if you're using general keywords on your topics. 
Therefore, you need to be innovative and use long-tailed keywords that address the specific content that specific visitors look for. To create long-tailed keywords, you need a combination of three or more words other than the generic keyword that addresses specific content. It helps break down a general topic into more specific subtopics. 
For example, you can add SEO strategies for real estate managers for a generic keyword like SEO strategies. In this case, for real estate managers, it's the addition that targets real estate industries. So, people in that field will likely click on the link instead of the other general links. 
Create Your Own Keywords 
Unlike other people, you can decide to do your keyword analysis differently. And, instead of using the most common keyword in your niche, you can create your own. Of course, most people will use the common keywords, and rightfully so, because you increase your chances of appearing on search engines. However, the problem is that you're going to face competition from so many websites using the same keyword, and you risk not ranking even on the third page of search engines. 
The trick is to do thorough documentation on the keywords on the topic you want to create content for. Then, instead of using the most common keywords on the topic, you can deviate and create your own keyword. Then, you can use the existing content to create in-depth and well-researched content on the niche. So, when people look for these articles, you get less competition on your keywords.
Have A Crisp URL Structure 
The URL structure is one of the most significant ways for Google algorithms to understand the content of your page and rank it. Some websites can use numbers, characters, or keywords on their URLs. Using target keywords on your URL will help you rank better as it's the best in giving search engines and users the idea of what the targeted page is about.
Apart from using keywords, you should also ensure that you keep your URL short and avoid using stop words on your URL. Stop words are bad for SEO, and you should avoid them because they have no significance when search engines are processing data. 
Conclusion 
Having the right SEO strategy is very important for your business and website. With many websites competing to occupy the first page of search engines, you need to be smart in your techniques. Besides going for the generic strategies that many other websites will opt for, you should be willing to try new techniques. Use unique and less-explored strategies, and you'll see your ranking soar.
Follow Technoroll for more!
Editorial Staff of the TechnoRoll, are a bunch of Tech Writers, who are writing on the trending topics related to technology news and gadgets reviews.